You'll probably love my little mascara secret as much as I do.

This mascara combo I'm about to talk to you about, will make you look like you're wearing falsies, without the lifting and gluing things to your eyeballs. Side note: The word falsies reminds me of grandpa dentures chilling out in a glass of water by the bedside, not false eyelashes. I think falsies is a hilarious name. Continue on…
False eyelashes scare the crap out of me. Only because I'm fearful of the glue lifting off halfway through the night and making it look like there are bugs or spiders on my eyelids. I've seen people wear false eyelashes out, and they looked dreadful. I don't particularly want to be one of those people.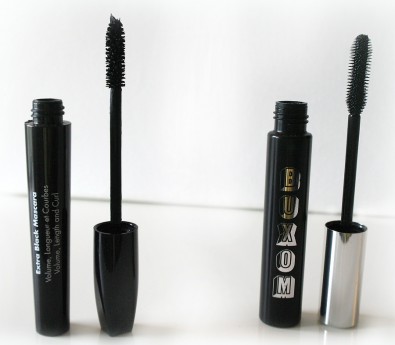 So, I've resorted to wearing coats of mascara. I had never heard of ever layering your mascaras until I started watching beauty videos on YouTube a few years ago. Then it dawned on me. Due to the amount of mascara I have, I should try to layer them to get a different look to my lashes. Not all mascaras are made the same, you know!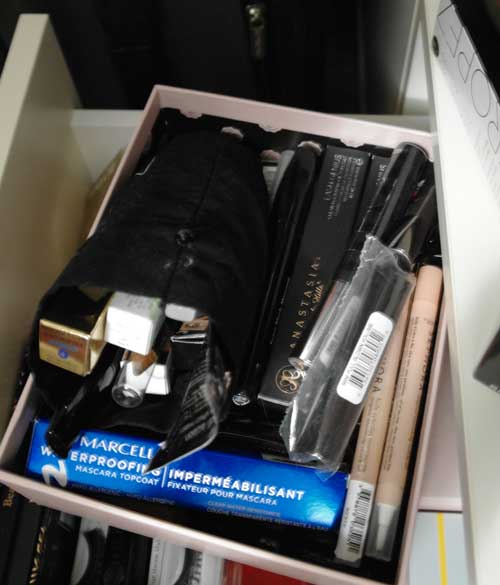 25 in total.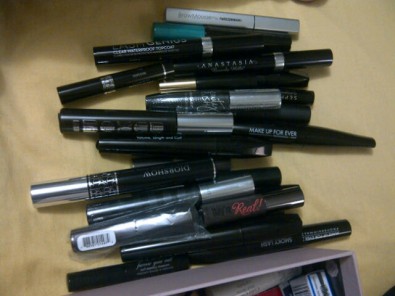 I'm a mascara hoarder, and I'm not afraid to admit or flaunt it. It's one of my favorite features. I stock up a lot, especially when Sephora has a sale and I have a ton of favorites. But you probably already know that my all-time favorite recommend to anyone mascara, is the Make Up For Ever Smoky Lash.
If you want your regular lashes to look like falsies, you must go to Sephora and try this combo.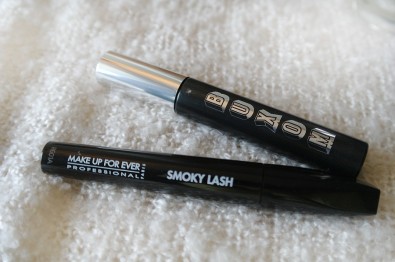 I don't break out this look on a regular basis. I save it for special occasions because it really makes my eyelashes make a wonderful statement. There isn't one time that I wear this combo where people, even strangers, come up to me and comment on my insane lashes.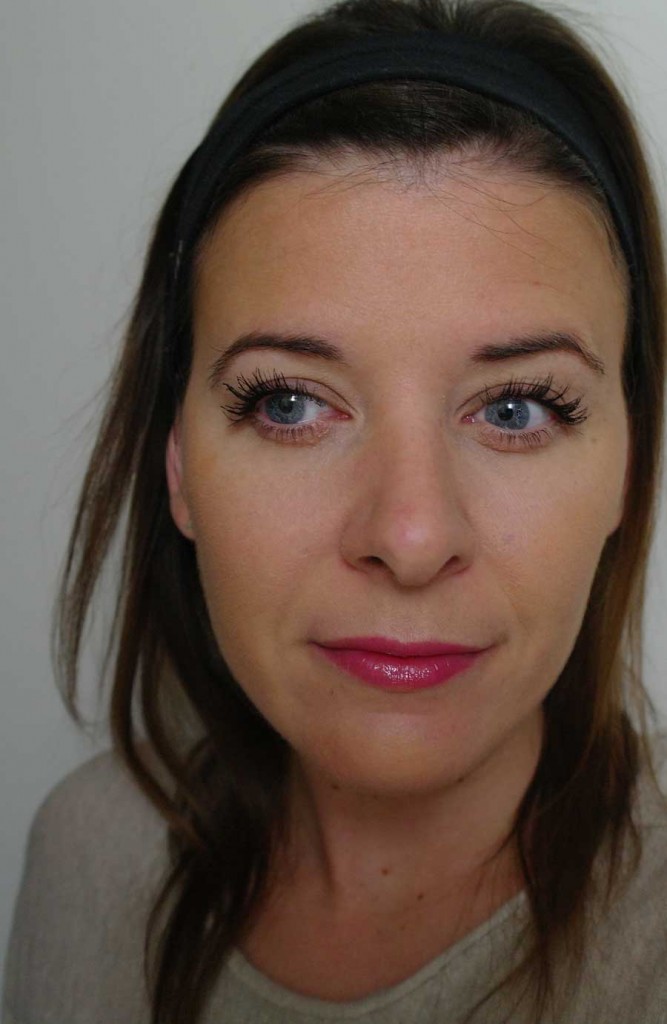 I mean, look at that. Sure, my lashes are already long in length, but I don't doubt that this layering technique I stumbled across, would do some good to your own.
I start off with wiggling the Smoky Lash deep into the root of my eyelashes, so much so that I get a ton of product on my eyelids (I'm terrible with applying mascara. A wet qtip will clean it up quickly). I dip the brush back into the tube and apply a good 2-3 coats on one set of lashes…

…and right before it dries I lengthen and separate with a coat or two of Buxom.
Bam. Sultry crazy long eyelashes in a matter of minutes, thanks to these two mascaras.
Try it out for yourself! Or if you don't want to go this route, double up two of your mascaras and try to achieve the same look.
* * Guess what? Nothing in this post was sent to me for free. I bought it all, friends.