By now, if you've been reading my blog for a while you know I don't stray too much from makeup brands, and I only recommend the companies I've tried and trusted. You'll notice that I don't stray off course with my skincare regime — and it's why I don't talk about it much because it could get boring for you to hear me repeat myself about how much I love philosophy products. Well, the same goes with my makeup. I love certain brands, and don't stray from them.
Buxom launched an Eyeshadow Bar which is a customizable eyeshadow palette. The eyeshadows launched in June with primer-infused luxury exclusively being sold at Sephora. To be honest, I wasn't entirely sure what primer-infused meant. I presumed correctly and it is meant to last longer on the eyelids without using primer. Lessen the load in your makeup bag!
Left to right: diamond darling, designer or die, star treatment, 24kt stilettos, filthy rich, and invite only.
As you can tell from the photo, the palette has a huge mirror, and the packaging itself is quite sturdy, so great for travel if need be.
I'm excited about the variety of colours you can choose from: 40 shades for you to mix and match, whether you want to buy the eyeshadow in singles, or 6 to slide into your own personalized palette.Although creating your own palette isn't unique — not many companies offer customizable eyeshadows that I know of. A few renowned beauty companies like Inglot and MAC have been doing similar palettes for a while, and that's all I know of. Buxom is one of my go-to brands for mascara (fantastic for layering on top of Make Up For Ever's Smoky Lash) and lip glosses as I've spoken about on the blog before. Though it's still exciting to try out a handful of their eyeshadows and play around with simple natural looks. Considering I don't wear eyeshadow often, and prefer to stick to a neutral look, I asked that mild colours be sent over for me to review. The eyeshadows themselves are pigmented and didn't crease on my naturally crease-y eyelids, so that's a plus.  The palette is wonderful for those who have probably bought a pre-made palette in the past and only used a couple of the colours out of the whole thing. Now, you can truly customize with colours that you know you'll get your use out of. And if you've used up one of the colours so much, you can easily swap it out for a new one!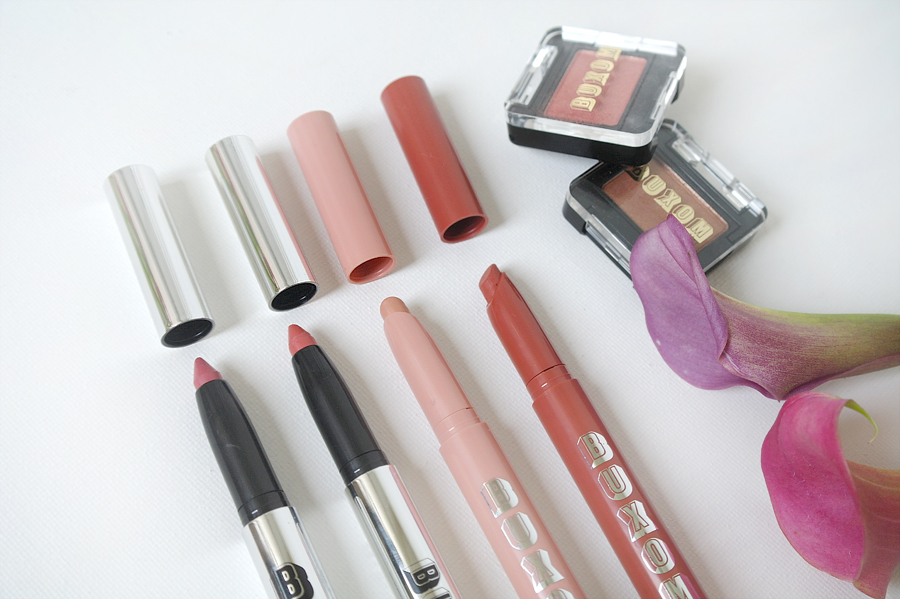 I filmed a "get ready with me" youtube video featuring this palette and some lip products that I showed here, but you'll have to wait until next week to see that one! It's both exciting and hilarious if I do say so.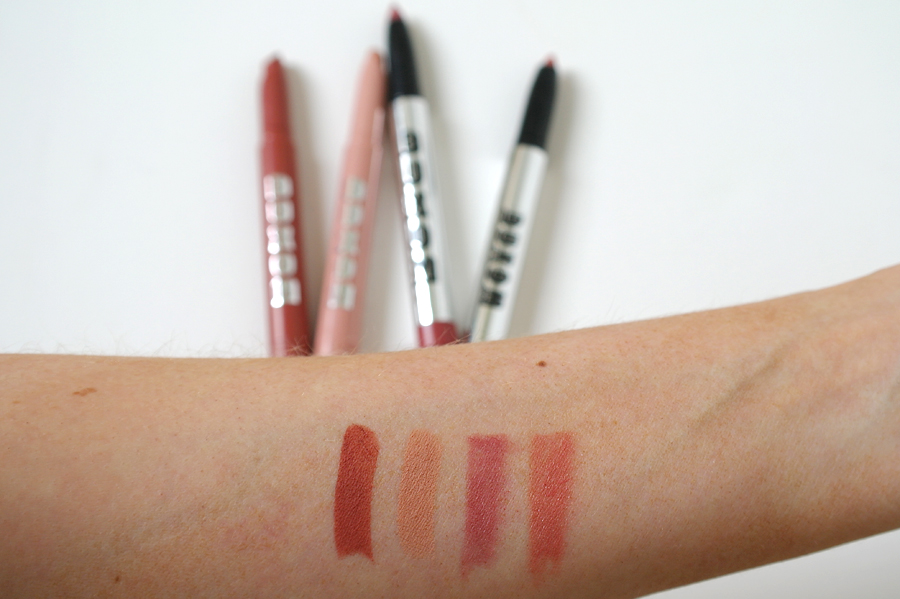 I also wanted to talk a bit about the lip foundations. Hooboy, those are some pigmented lip products that doesn't easily wash off with a bit of soap (on the arm). If you want to get the true colour of your lipstick or lipgloss, or just want a long lasting natural base colour, use these. The two on the left are lip foundations, and the two on the right are lipsticks. All natural colours, perfect for an every day look.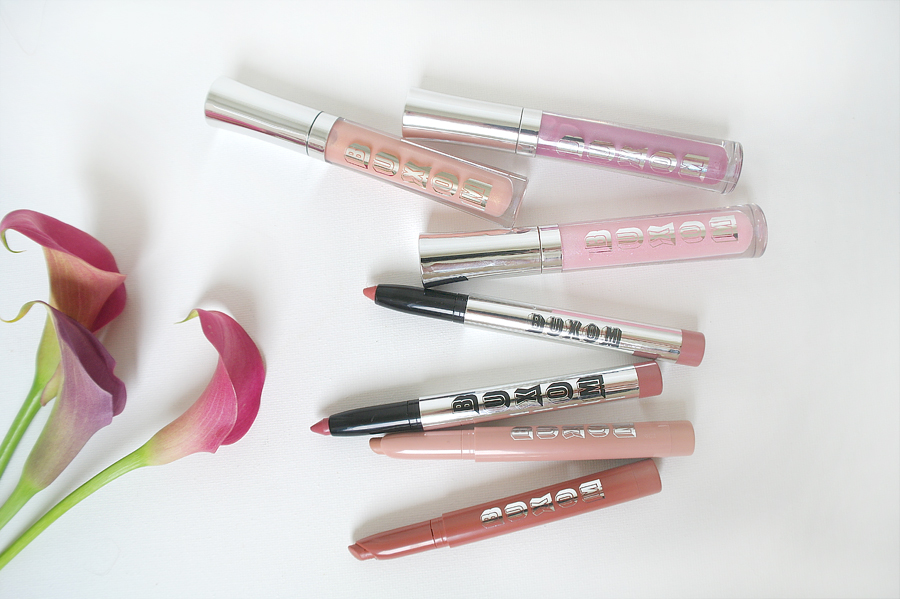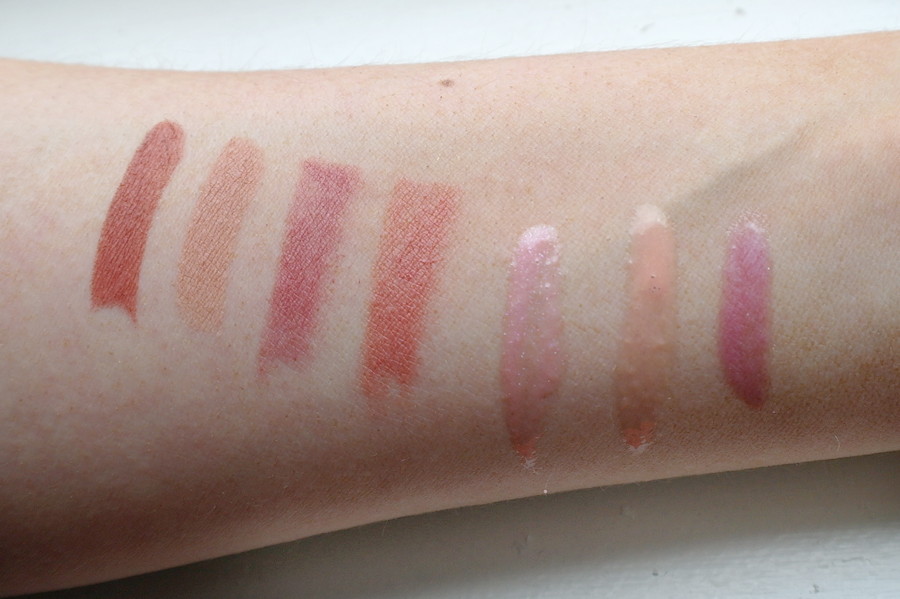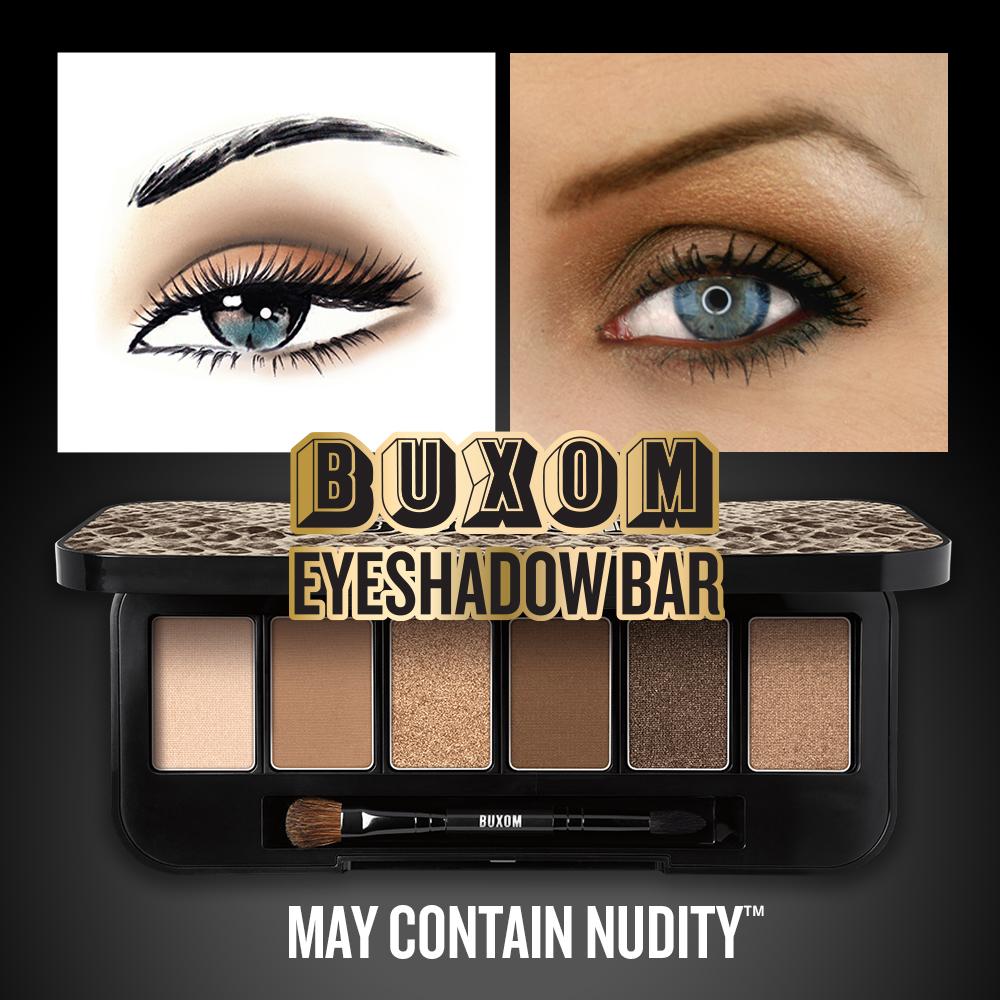 I went scouring on Sephora's website, and noticed that they've uploaded a PDF file in case you needed inspiration on how to create certain eye looks using the Buxom eyeshadows. 'Lacy Things' look is probably my favourite, and I admit – some of the wild colours look really gorgeous on the eyes! Too bad I have terrible skills with application of the eyeshadows, I must go practice.
Details of palettes and eyeshadows:
Or if you prefer to have your eyeshadow palettes pre-built for you, there are 3 that you can choose from:
Disclaimer: I was sent the Buxom products for review. All opinions are my own, it would be rude to take anyone elses ;)Â