I now get why people consume caffeine in the mornings. It actually makes them into morning-people at a decent hour. I never fully understood that until I started drinking iced coffee this summer. Now that dollar drink days at McDonalds is over, I'm back at being a grump in the mornings. Just can't help it. I don't want to get into the habit of relying on coffee to perk me up, so I'm resorting to peppermint white mocha's at Starbucks this week. It's a vicious cycle.

My make up routine plays into this somehow. I swear. I wear make up on a daily basis, and my routine is fairly quick. Though, on those mornings I don't feel like waking up early to pretty myself up and head to Starbucks to grab a PWM, it dwindles down to a pretty simplified routine which takes 3 minutes, if that. This is what I depend on during the tired mornings where I hit snooze 3 times:

On the days where I get up the moment my alarm clock goes off, and somehow don't require caffeine, I put more effort in my physical presentation I use up to this many products: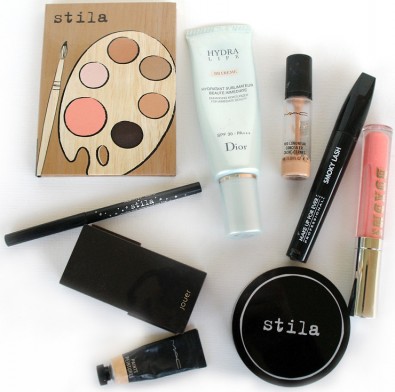 I don't always wear the a primer, but occasionally I do if I have special events going on at work, or on the weekends where I'd like my make up to last longer than the usual. You'll notice in my second make up photo above, that I have a black little compact. It's the Stila All Day Prime & Anti Shine Balm. Why am I reviewing it if I don't have oily skin, you ask?
This is my first time using a non-liquid/gel primer and the adjustment has been pretty smooth. Apologies. Feelin' kind of punny this morning. You don't necessarily need to fit all the requirements in order to use this product. It states that it's an anti shine balm and it doubles as a face primer before applying your make up.
I always reiterate here on my blog that I have dehydrated and some dry skin, so while I don't have oily skin, I can and will still use this product by Stila. Sometimes you just want your make up to last. Plain and simple as that. And that's exactly what Stila's product does.
The case has a magnetized closure which snaps shuts once finished.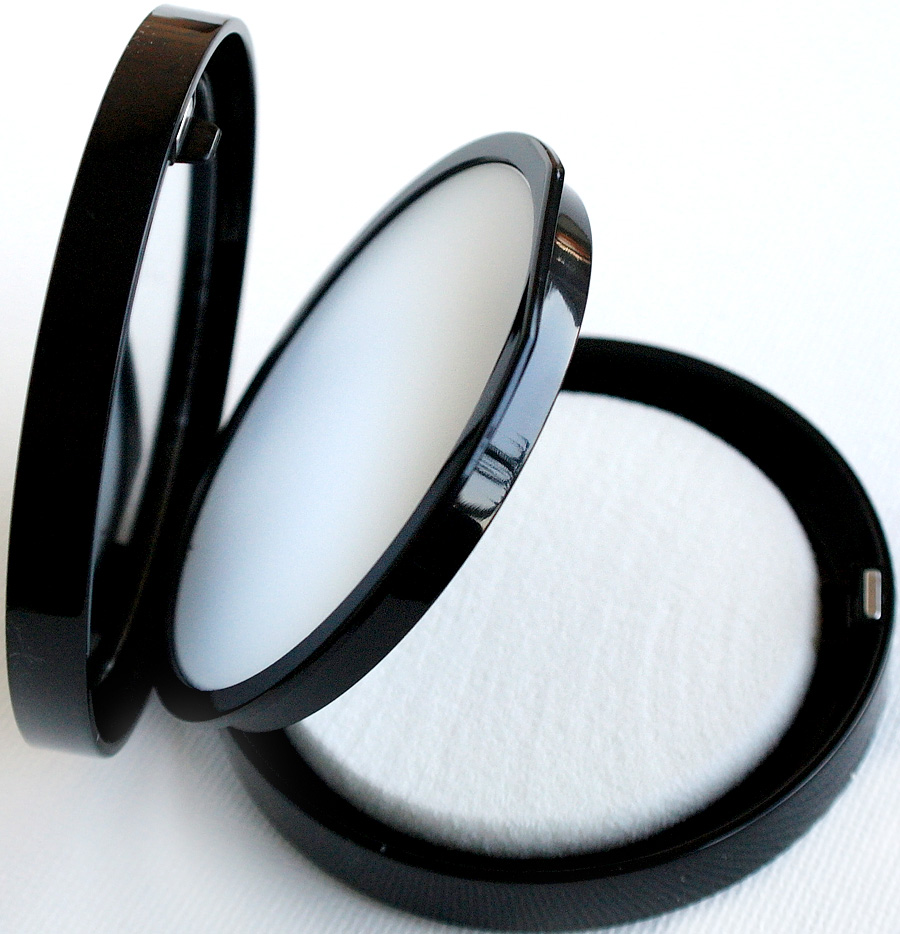 How do I like it? It feels very silky and for hours after I apply it in the morning. There's a smooth velvety touch to this gel-balm like primer. I haven't been using the sponge to apply it on my face, I would rather use my fingers. As for how the product itself holds up and note that I don't use it for oil control (I've read that you can apply this over your makeup for more oil control with no issues), just longevity of my makeup lasting all day. I've worn it for about 13 hours and my makeup lasted longer than it would usually. I also don't like to touch up my makeup, but for the sake of the review I took notice and thought I did not need any more coverage throughout the whole day. Love that it minimized poors. Who doesn't love looking flawless? Pfthh.

Tips on applying make up primer
Get tinted primers: If one primer doesn't work for you, try another — and scope out the tinted formulas. Pink primers add a glow to the face, lilacs brighten the skin and if you have any redness on your skin go with a tinted green primer. It works, I promise.
Only use a smidge: Your primer should last a really long time. Just use a pea sized amount, you don't have to use a lot for it to work its magic.
Set your foundation: If you have oily skin, finish off your make up with a powder to set everything in place. Again, do not pile it on like another layer of foundation, dust lightly over the face where you get the most oil. Take note of what your foundation base is. If you use a silicone primer and a water based foundation, your make up will wear off more quickly, so be sure to set the make up.
Touch up throughout the day with Stila's Anti Shine Balm.
 Stila All Day Prime & Anti Shine Balm is available at Shoppers Drug Mart, and Sephora and retails for $39 CDN.

Do you wear primer? If so, which ones?
Have you tried this particular product by Stila?
I was sent the Stila All Day Prime & Anti Shine Balm to review. All opinions are my own.