On a recent trip to San Francisco, my boyfriend checked out the Golden Gate Bridge, Alcatraz, and a few other must-see spots while he was there. I begged him not to visit the "Full House" home in the Lower Pacific Heights neighbourhood of San Francisco, because I really wanted to see it with him, if we ever visited there again.
I used to want to idolize Mary Kate & Ashley Olsen, and be their older best friend as a kid. I loved every movie they came out with, watched Full House on a regular basis and somewhat kept up with them ever since.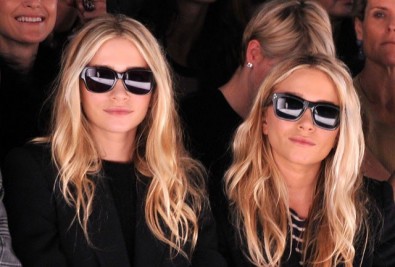 They don't seem to be in the mainstream of the Hollywood eye any more. But they keep coming back and they're on it this time with an adult fragrance, not one — but perhaps due to them being twins , it's the reason they came out with two fragrances. Elizabeth & James Nirvana Black, and Elizabeth & James Nirvana White.

Elizabeth and James Nirvana fragrances will each be available in three different sizes: 50 ml ($90), 30 ml ($66), and a rollerball ($28). The fragrances will launch exclusively at all Sephora stores and Sephora.ca January 2014.