Good morning! I can't start off my blog post without saying Happy Halloween to you all. :)
I've been on the go for many weekends in a row. Between BlissDom, heading home to Newfoundland and next up is a trip to the States tomorrow afternoon. I've been very particular about what I pack in my makeup bag.
Each time that I leave to go somewhere, I've surprised myself and brought a Stila eyeshadow palette from Stila's Masterpiece Series of eye and cheek palettes that I got from the PR company a few weeks ago.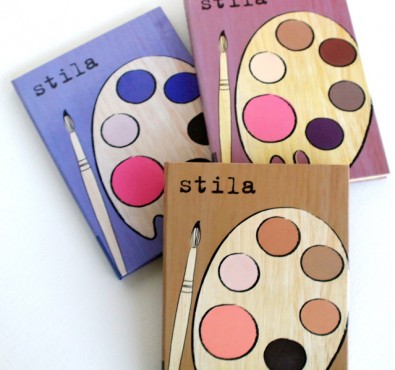 I've been gravitating towards one palette in particular. Can you take a wild guess as to which one I've been using on a regular basis?  Surprise, it's volume 1 — the minimalist palette with all the great every day neutrals.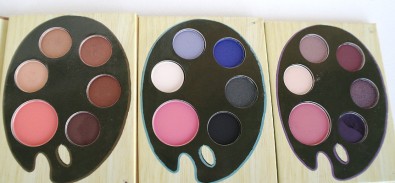 The bigger pink colours on the palette are blushes. A nice feature to add with the palette don't you think?
There's a diverse set of colours suitable to any sort of look to create. And if you're kind of stumped on what colours to put where, it also comes with a small look-book to recreate a few looks. 
The colours in all three palettes are nicely pigmented. I can see why people buy Stila eye shadows. I remember my "little" neighbors girlfriend back in Newfoundland telling me her love of Stila products when I was home last.
The three volumes are packaged like a set of novels. Kinda cute and different, right?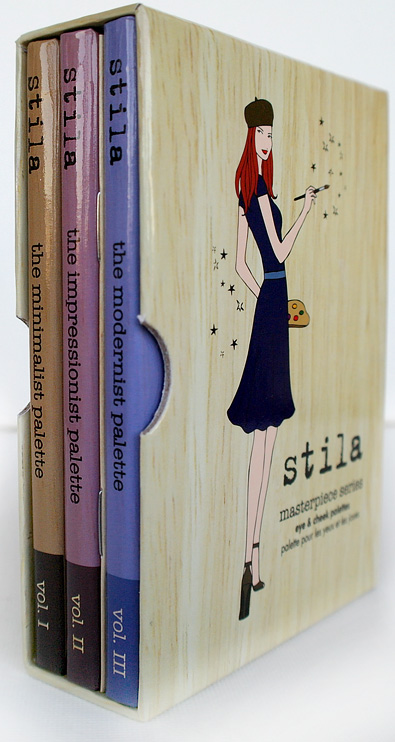 Stila's Masterpiece Series is available at Sephora for $58 CDN (a $152 value)
What is your signature eyeshadow colour? Which colour from these palettes are your favourite?