Ah bonjour! Part deux of our weekend trip to fantastic Quebec City! We stayed at a small hotel, which was just perfect. Below is photos I snapped on our first day at Hotel Champlain.
We explored the city each night. Couldn't get over how much it reminded me of Dublin. My Sister-In-Law is from there, you know (Dublin). I've been a few times! Random.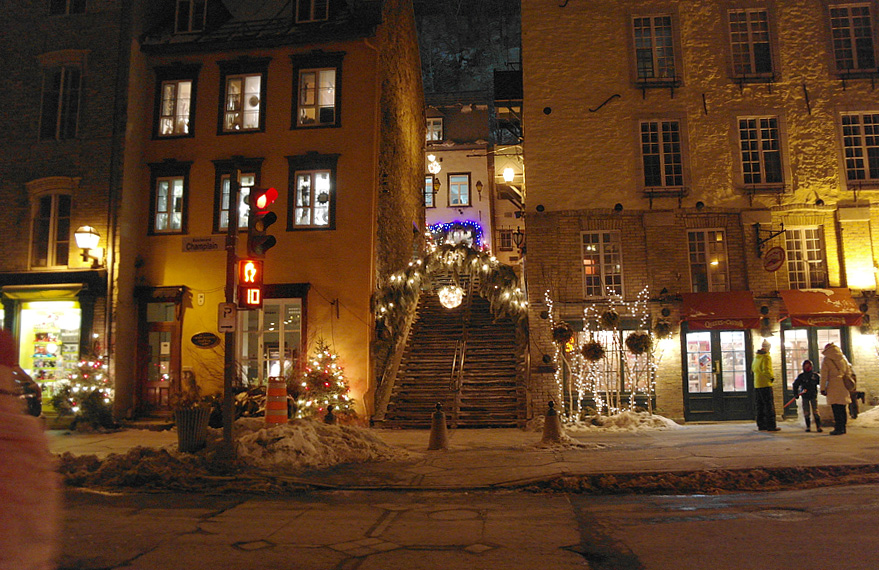 Pub St. Patrick, on the street below our hotel.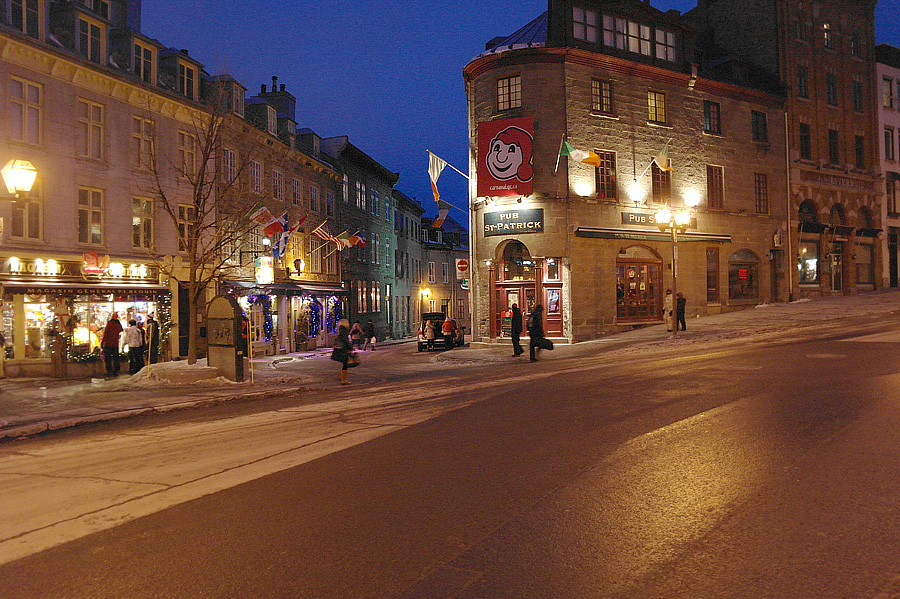 It was blistering cold this night with the snow blowing sideways at our faces. You can sort of see the snow blowing in the sky underneath that building's lamp.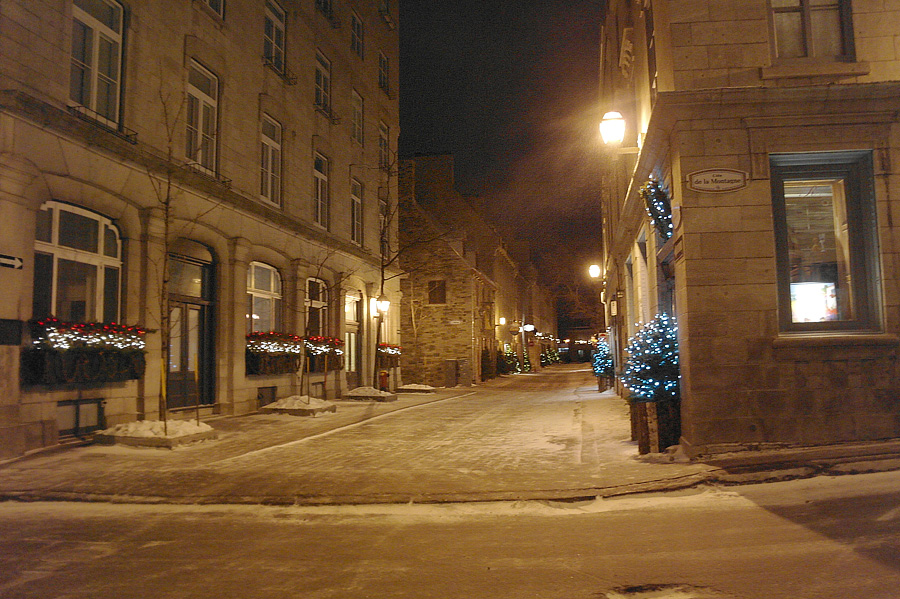 Told ya I was bundled up the entire trip!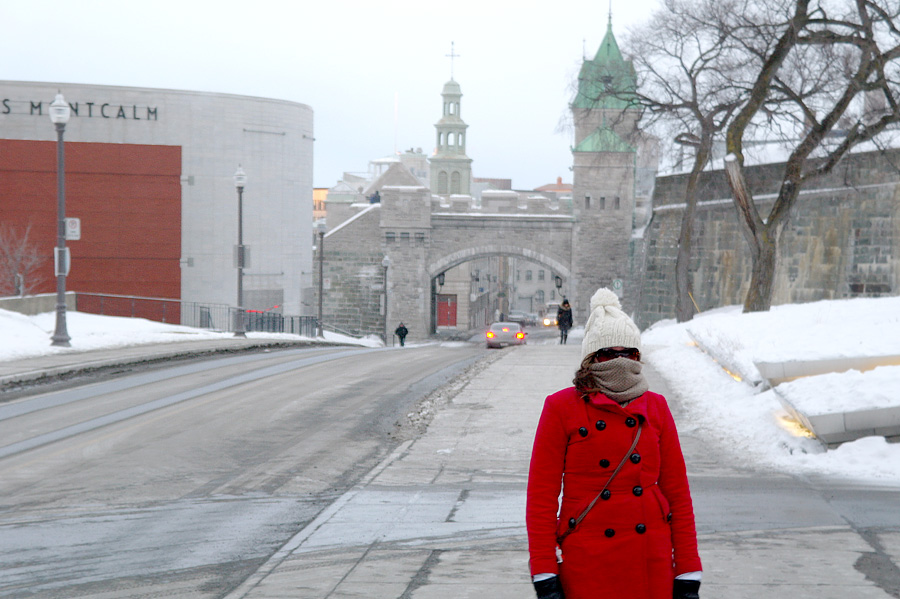 Standing next to the Fairmont Le Château Frontenac.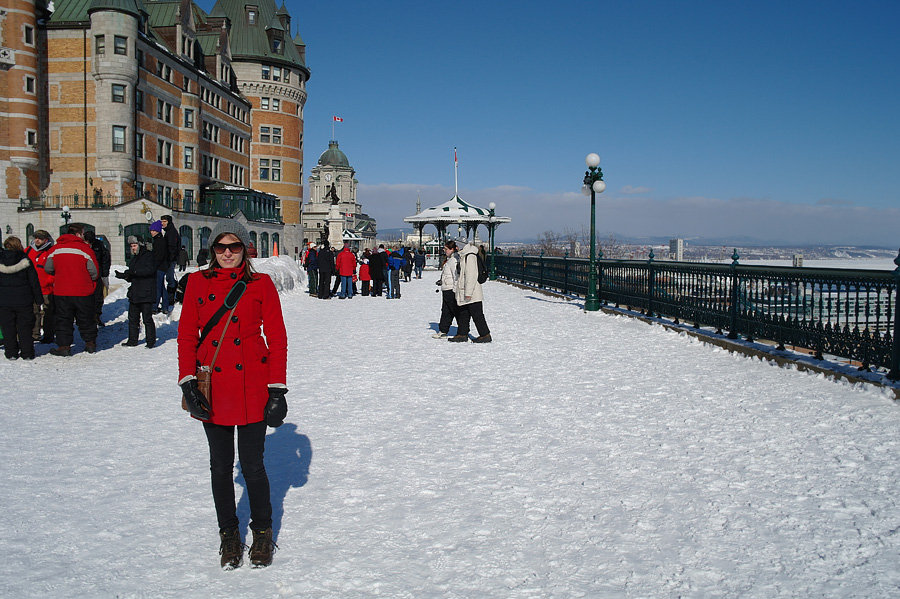 European street views.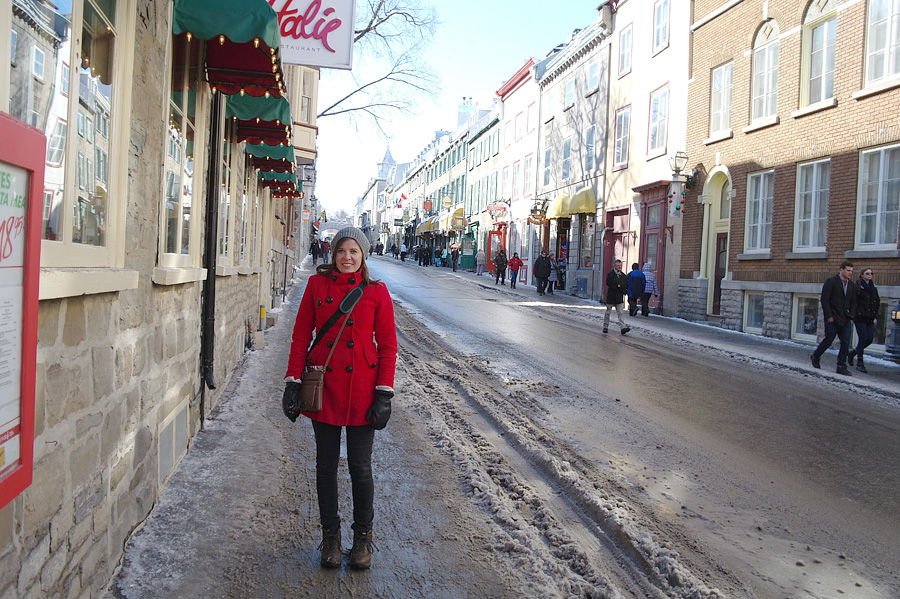 I did a lot of running on this trip. Running to stay warm. Here I am getting a brisk walk in, which was slowly turning into a jog.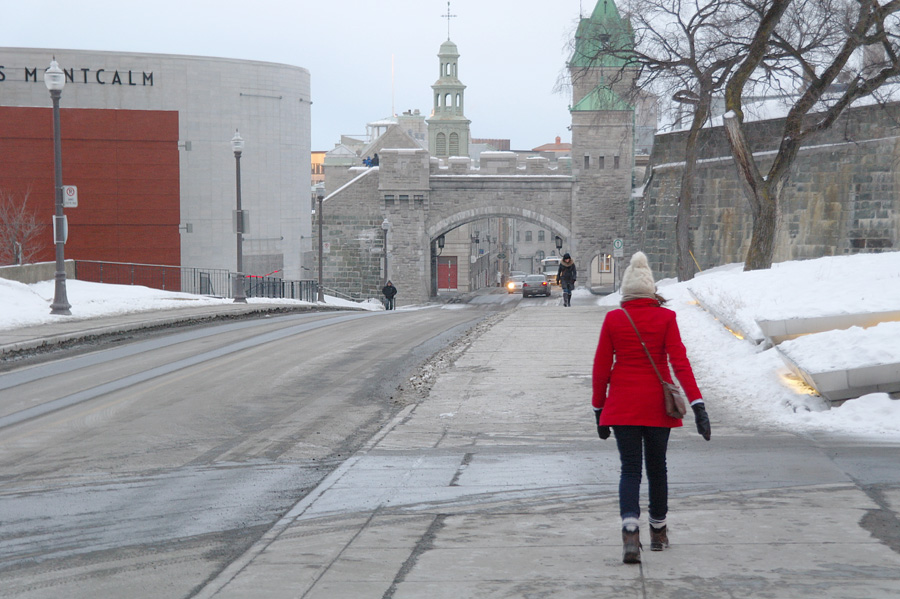 Uh! There's a smile! Must've been the first day when I didn't realize I would freeze my toosh off the entire time ;)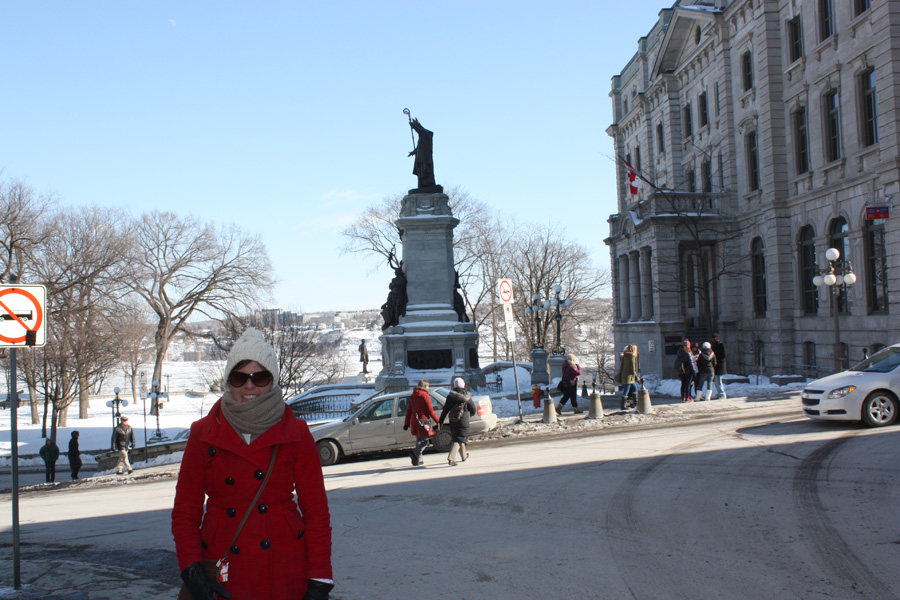 What? You don't do jumping jacks to stay warm? What's so odd? :)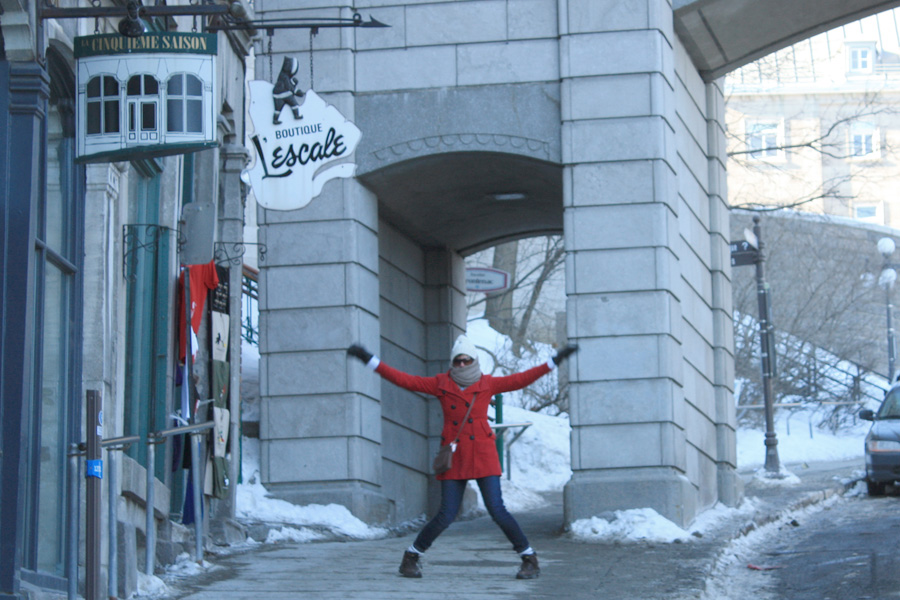 Carefully walking up the street. Slipped a few times. Wearing appropriate footwear during the Winter in Quebec is a must.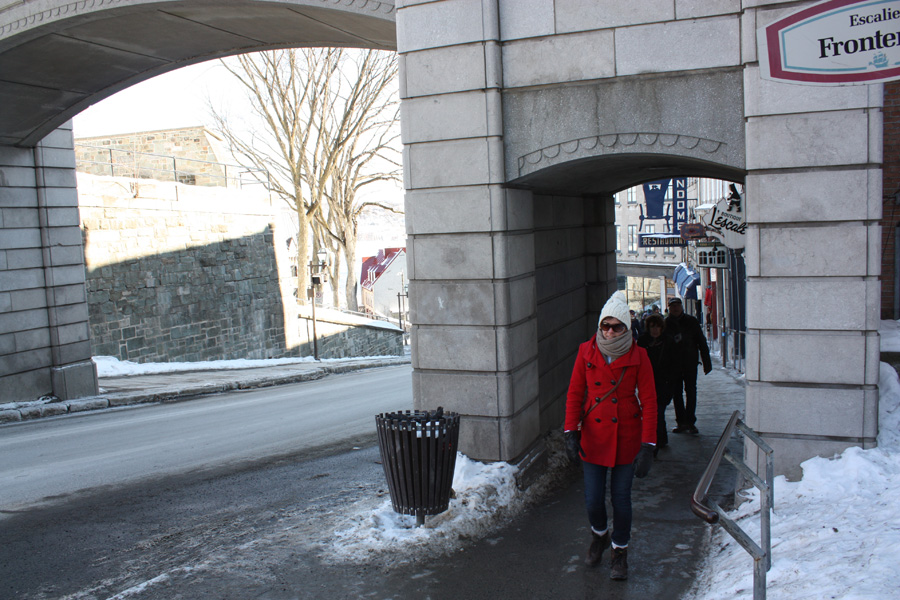 Little shops.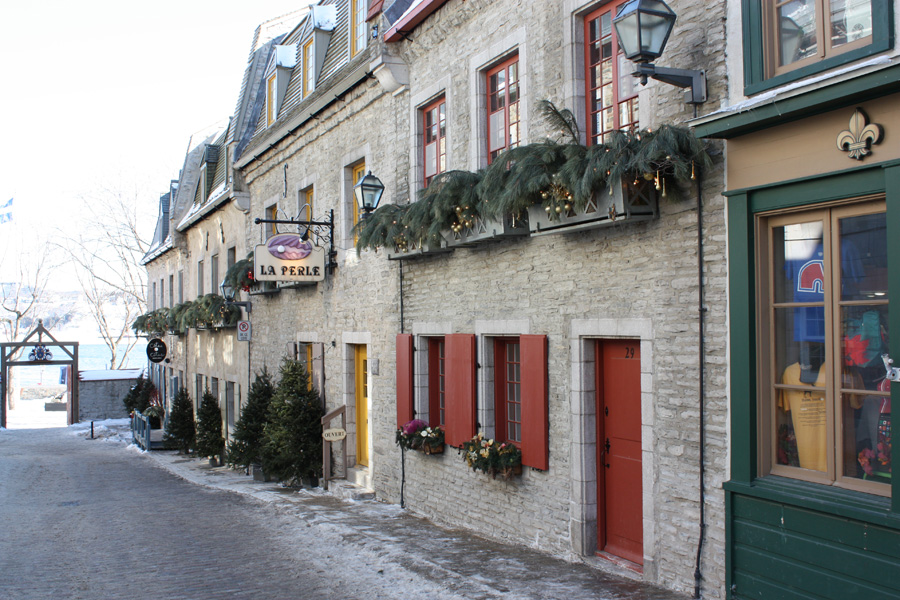 Couldn't sit on this to watch a bit of tele! What a sweet ice chair, hey?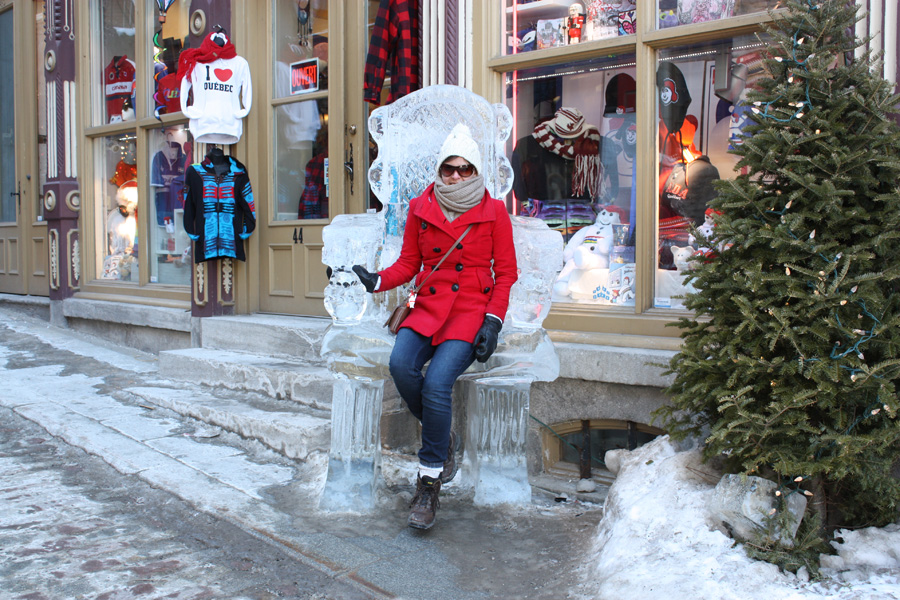 Beautiful shopping area in the downtown core.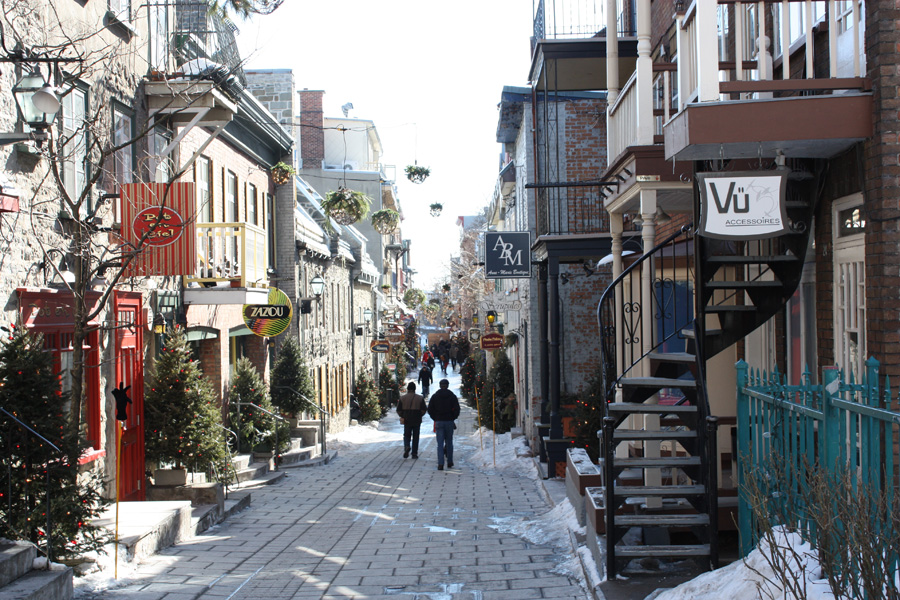 Some side street near our hotel.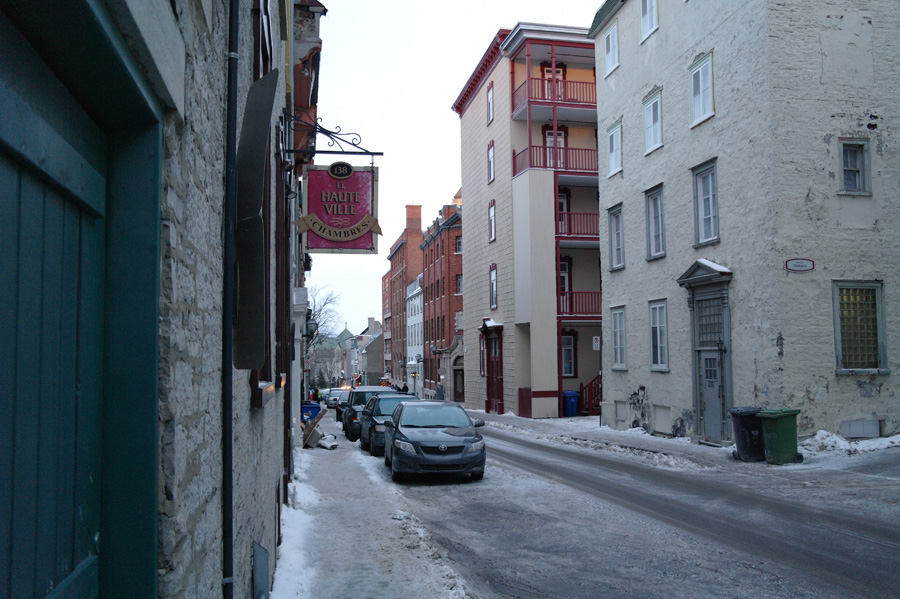 I found a tunnel!
Hotel Frontenac, you can be seen everywhere! What do you think people would've thought in the 1800's when they saw this magnificent building?
Postcard worthy…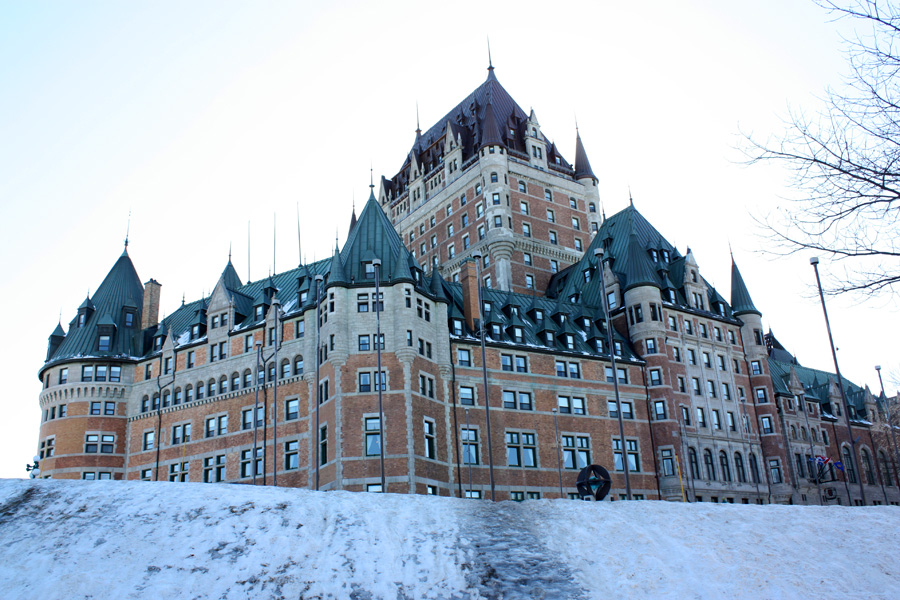 Au revoir! Until next time Bonhomme! Stay tuned for my final Quebec City re-cap.