FAQ's answered!
Candi asks: How do you balance eating McDonald's and staying fit? hahaha every girl needs to know this.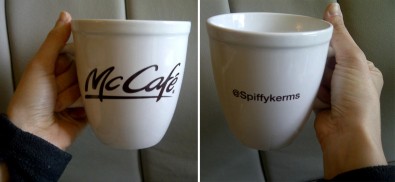 My McCafe mug that I got from SCCTO!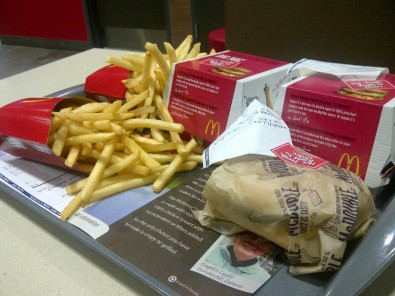 A trip to McDonalds last Sunday night. The meal isn't all mine. I had the little burger, and the fries.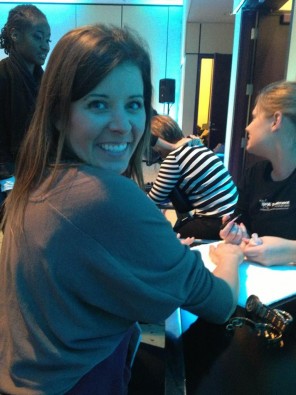 Getting my nails done at McDonalds!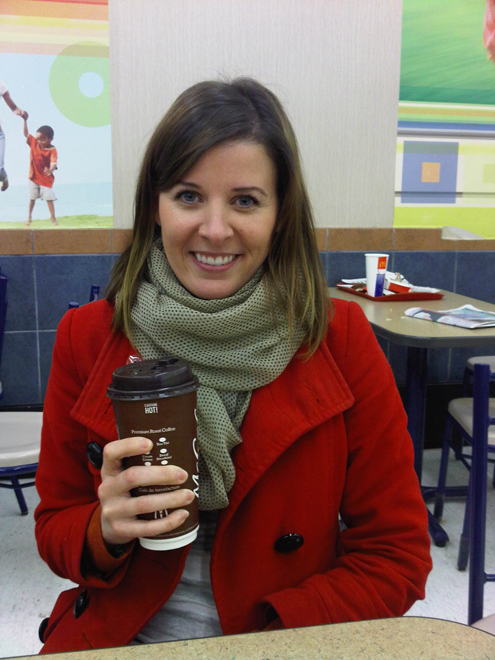 McDonalds taking a sip of the boyf's McCafe coffee last winter.
My answer:
I'm actually a pretty picky eater at McDonalds. My orders aren't as high calorie as some of the items on the menu. For instance, the only things I like to eat there is:
Plain double cheeseburger without the extra patty (not the sesame seed bun one's – but the flat almost squished looking buns)
6 piece Chicken nuggets
French fries!!!
Occasionally I'll grab a snack wrap, or a jr chicken. But that's about it. Drinks on the other hand – omg my mouth is watering just thinking about it:
Chocolate milk shake
Root Beer
Vanilla sundae with caramel sauce and nuts
Plus. I don't have McDonalds as often as I would like. If I notice that I'm getting a little more chub around my waist, I take a step back in eating and start bringing my lunches with me at work. lol. That's the lamest answer ever. But it's true!
We never eat out for supper (it's seriously a rare treat that we do go out for supper). So it's only lunch time's that I eat "bad" and even then, it's infrequent. I'm also naturally a thin person. I have my Father's build (long and lean) and really love to stay active and fit, so I suppose that definitely helps.
My honest answer. As always. Not as technical as I'm sure as most would like, but hey. It's what you get over here.