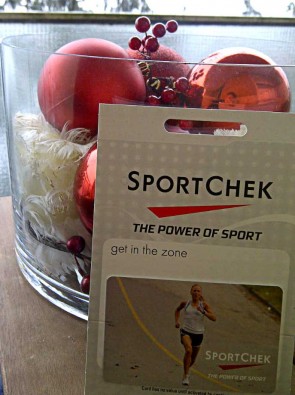 Bet you weren't expecting another giveaway to be happening this week, did you?
To be honest, I wasn't expecting to do another one until a special little note from Beth came in the mail late last week. Beth is the one who hooked me up with some sweet tickets to that Tennis match in Toronto a few weekends ago.
When I opened the envelope, I truly thought the $100 Sport Chek gift card was for me — then I read the letter hahaha… it said it was for you guys, the readers here of my website. Because Sport Chek and I want you to celebrate the holidays as well, and especially to those who have taken the #MyBetter lead, working towards YOUR better every day.
I've decided to host the giveaway right before Christmas so you can still go out and purchase something either for yourself, or for a loved one.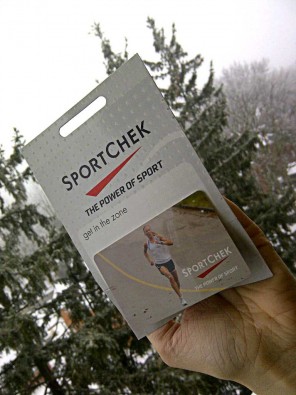 HOW TO WIN the $100 Sport Chek gift card: This will not be a random draw like the one's last week. I want you to think good and hard about what you've accomplished throughout 2012, whether it be fitness related or not. Write it in the comments and I'll pick someone on Friday morning. Easy. Entries will not be counted after 7am EST Friday, December 7. Giveaway is only open to Canadians.

My accomplishments throughout 2012:
I kept up CrossFit (going on almost two years!).

I started playing soccer (and running "longer" distances) again.

The 50 Day push up challenge is still on-going. Day 34, just 16 more brutal days to go. Oof!

I've flown home twice this year, to visit my family and especially my nephews. I don't want them to ever forget who I am (the cool aunt, haha!)

I organized (and designed the marketing pieces) a huge event at work by myself (this year, and last) with nearly 200 guests. It was like planning a wedding for a few months! So glad that's over now. Stress be gone. (photos below!)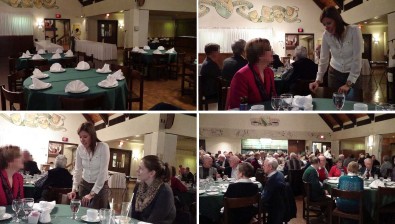 I think those are some pretty special accomplishments. :)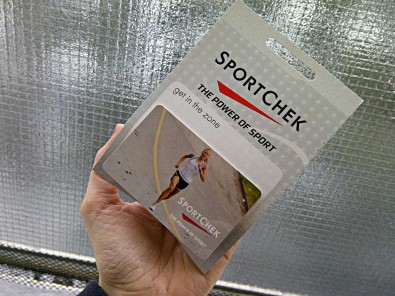 Good luck, and Happy Holidays!