I feel like I haven't blogged much about my life in the last little while, except for the odd workout routine report. My schedule was jam packed this month. So it was a little overwhelming both in personal, and work life.
The night of "The Event" (call no event planners. I'm IT.). 200+ guests = 2 months of planning, designing, ordering. Everythang. Off the hook for another year!
Add to the fact that my Boyfriend has to work every single weekend up until Christmas (not fun!). I felt like I haven't had any time to catch up, with all of the giveaways happening last week and again tomorrow.
I decided to take a week off working out to just do things at home. So no CrossFit journal this week!
What I did instead: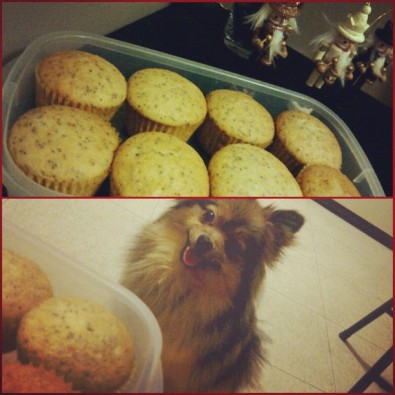 I made some Lemon Poppy seed muffins.

I vacuumed out my oven (lol… I really need oven cleaner)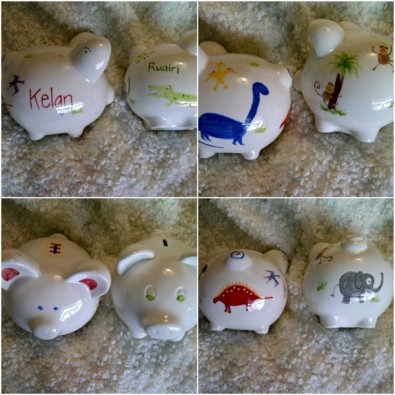 I painted some ceramic piggy banks for my nephews for Christmas.

Then wrapped Christmas presents.

Organized the house a bit.
Decorated for Christmas (and my office too!).

Organized my closet and purged some clothes.

Ran 4.5km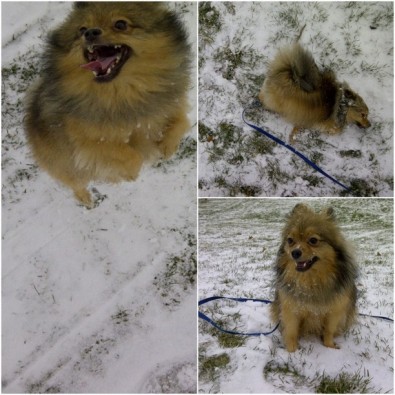 Came inside to bake some breakfast cookies (they taste healthy… so they're not my favorite haha)
Walked 4km with Alfie to bring the breakfast cookies to the boyfriend at work
Sometimes you need to take a step back and really adjust yourself. I did manage to keep up with the push up challenges every day (day 33 today!!). 
I also felt like NOT going for a run this week just because it was on the Saturday and not our regular Sunday morning run. Steve the guy who is coaching me texted me on Thursday mentioned that it's important to keep the routine going, and get me used to a regular weekend run.
(Saturday morning view! About to head out on the run)
So I did, we went for a 4.5km run and honestly? It was one of the best runs. Steve told me I took 40 seconds off my pace from last week. So that made me smile so huge, and definitely made me feel like a million bucks.Last week I mentioned my pace was averaging 7 minute/kilometres. Saturday? 6:20min/km (which is still a 10:11min/mile). Bam! It's still not as speedy as I would like. But when I used to run faster, my breathing was also a concern. Now I'm slowing incorporating controlling of my breathing, with the distance and add in speed after the fact. Guys… I could go on about running for a whole entire blog post.
Moving on. I can't believe I'm saying this, because I have way too many samples and cancelled all but two subscriptions (I'm with TopBox & GlossyBox for now). But I re-subscribed to Glymm again. At least for the month of December. I was sucked in by KayleeBob's tweet saying that there are gift cards in the December box, and you're guaranteed at least a $10 voucher for their online shop. Which I'm obsessed with, since I get to use all of my referral points for such goodies. In fact, I recently purchased the Stocking Stuffer Holiday Special for $35 which has a value of $135. Each bag has 10 travel sized samples, a gorgeous gold makeup clutch, and a $40 gift card to Glymm's Online Beauty Boutique. You'll have to purchase it by Wednesday December 5th in order to get it for Christmas.
Anyway, so there ya go. A lil' long recap of what's been going on in my life :)
I think I'll save all the winners from last week's giveaways and just do them all in one blog post. How does that sound?