This week just flew by, thankfully! Some days I just crave the weekend – don't you? Work is giving us Monday off in lieu of Remembrance Day, which is nice. Usually we have a Professional Development day instead of having it off. I booked my Christmas flight home this week, another thing to look forward to. Except I'm not going to be home as long as I had hoped for, only because airlines love to just gauge you at Christmas. Terrible, really.
Onto my OOTWW! A few new items, love it. I ended up buying the polka-dot blouse that I have on today, because of A.Co's recent video.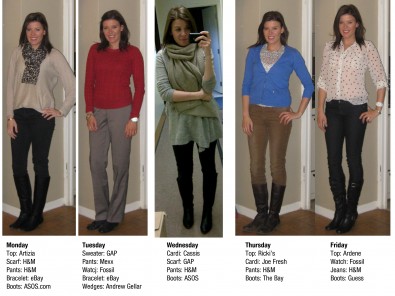 Julie hasn't been on my blog for a while so I thought I'd take a photo of her super cute outfit that she wore this week. I had her entire outfit written out on a piece of paper, which I've now misplaced. If you really want to know what she has on, I'm sure she'll answer you if you leave it in the comments below!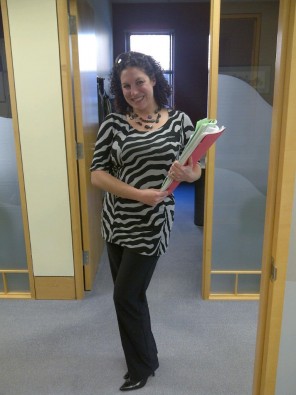 Love her.
Oh! I almost forgot. It's Triple F Friday folks!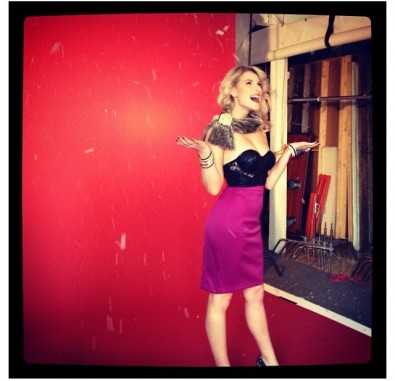 Amanda won the Place d'Orleans vlogger contest which was a few weeks (or maybe more than that?) ago. Love how natural she is in front of the camera. She's so gorgeous.
How fun is Marika's outfit? I want to re-create this entire look.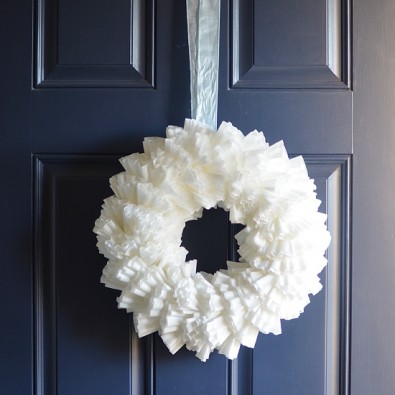 I cannot wait until Christmas. I'm debating putting up my nutcracker and mini glass Christmas tree in my office today. I also may make my own coffee filter wreath. Adorable.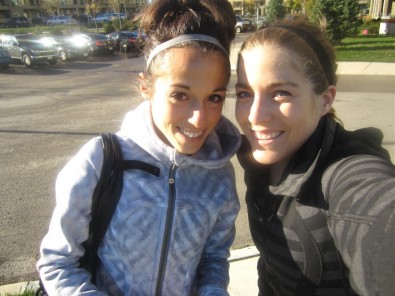 Last but not least. One of my blog friends who I've only met once in real life. Jess. Jess met Meg (who I got the TripleFFriday) from, and I'm tres-jealous. I wish I was there with them both, last weekend!! Check out both their sites. They're both FitFluential Ambassadors like myself, and love posting their OOTD (outfit's of the day photos) just like I do.
Submit yourself to my weekly Fun, Fit, Fashionable posts. You can certainly submit your own, next week. Just shoot me an e-mail to spiffykerms@gmail.com. Just include any of the following:
Your name

Your URL, if you have a blog

Description of you being Fun, Fit or Fashionable

A photo, which is optional of course