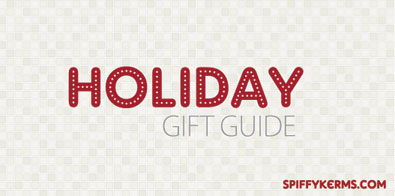 Last weekend I was browsing through the Restoration Hardware catalogue that comes to our apartment every few months. I remember hearing about that store from my interior decorator neighbour back home in Newfoundland, literally ten or more years ago. That store was something I had always admired, and always aspired my house to look like "when I grew up". I finally had the chance to step inside a Restoration Hardware store when I went to San Diego California two summers ago with a few girls. I bought two very large bath sheets.
Years later, I still get the catalogue and continue to flick through them to this day. Their stuff is crazy expensive, but it doesn't stop me from admiring from afar.
One thing that caught my eye was their advertised Christmas stocking made with faux fur. Can you believe that the Boyfriend and I don't have our own stockings for one another? I think that ought to change this year.
I have these one's picked out from the store. If only we had a fireplace that Santa could get down in…
Anyhoodle. Stockings are my most favorite part of opening Christmas presents. Here are a few of my favorite items that I would normally find in mine:
Terry's Chocolate Orange

Toothbrush

EOS lip balm

A nice juicy ripe apple

Socks 'n underwear

Deodorant

Small games/gadgets

Candy
To save you the trouble of going out and buying all your stocking stuffers this year —I'll help you with one of the items listed. This is EOS' first ever branded collaboration.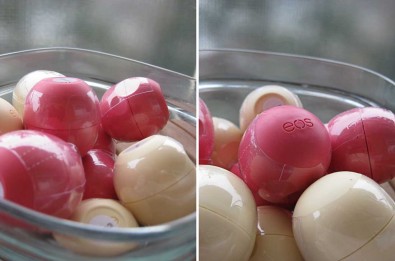 It's a limited edition EOS lip balm inspired by Disney's Alice in Wonderland!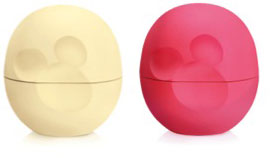 You'll notice that the design has a "Hidden" Mickey Mouse head imprint on the Smooth Spheres. Its packaging is  sophisticated, yet whimsical and playful.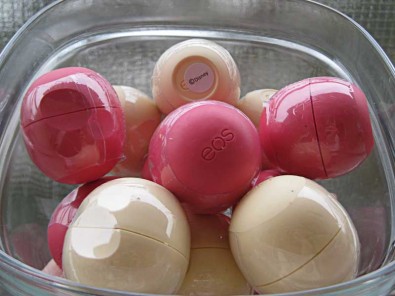 EOS is one of my top favorite lip balms to use. I currently have a lighter pink one (strawberry shortcake I think) sitting at my desk as we speak.
Fun fact: Did you know Mickey Mouse just had his birthday this month? I asked the talented Barb, if I could use her fun illustration on my website to showcase his birthday and thankfully she agreed. Follow her on Twitter or Instagram (dearbarbz) for more amazing drawings. She is so talented.  It's unreal. I actually save a few of her drawings for inspiration, since I'm a Graphic Designer. Love her stuff.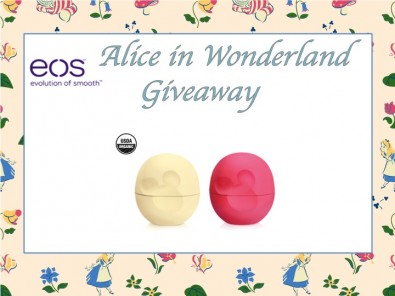 Five people will be winning a set of the two eos smooth sphere's shown above. Just enter your information in the rafflecopter below.
Contest is open only to Canadians.