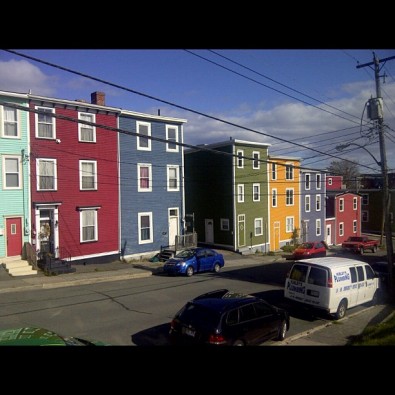 This was taken on King's Road, in St. John's. The same street as Moo Moo's ice cream, for the not-so-locals ;)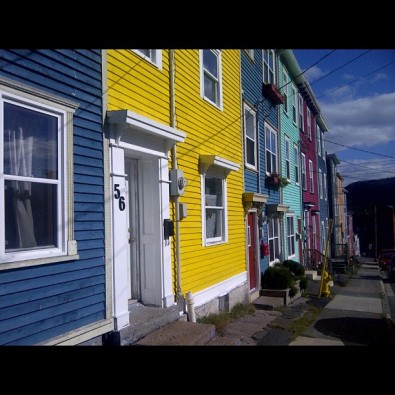 Another photo of the same street, different angle.The houses in Newfoundland have always been very colorful. Some of them are completely outrageous colors. Purple houses with lime green trim and a yellow door. The colorful homes have been nick named "Jelly Bean houses".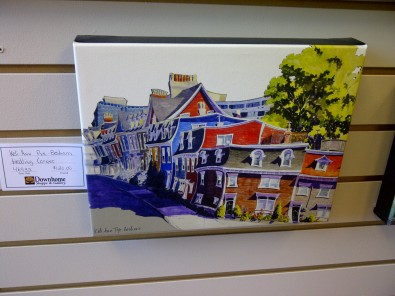 Local artists have done paintings showcasing the bright homes. It's great.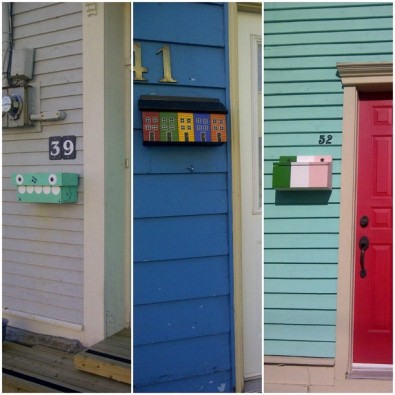 Newfoundland doors. Again, King's Road.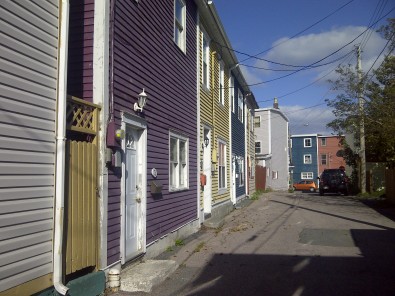 Cummings Street, St. John's.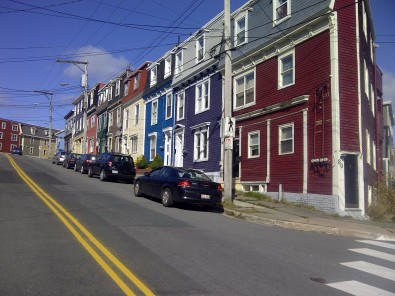 Prescot Street. You need one foot on the brake and one on the gas when at a stop-light on this street. Seriously lol.
My neighbor was drying some salted cod fish on their clothes line while I was home!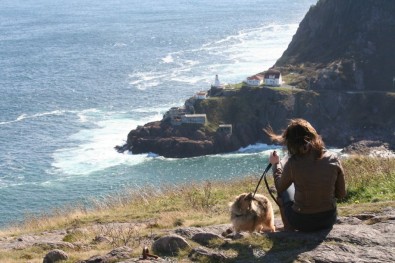 Beautiful St. John's. That's me and Alfie right there :)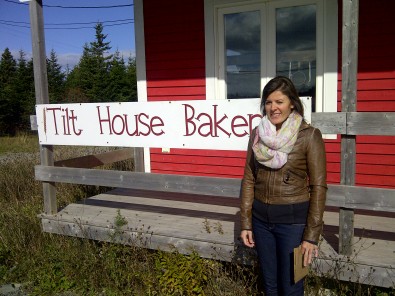 Bought some treats at the Tilt House Bakery, in Portgual Cove. The person who opened this bakery was the old Auntie Crae's baker, which shut down a few years ago!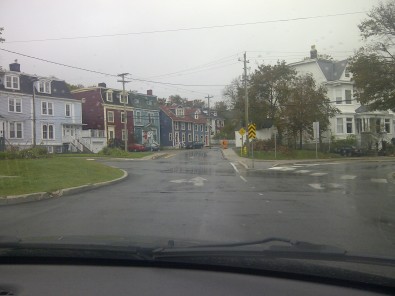 Typical Newfoundland weather RDF/Rain Drizzle 'n Fog.
Newfoundland is also very windy….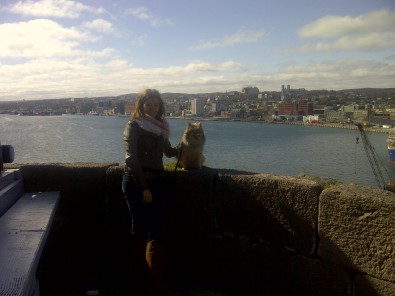 St. John's Harbour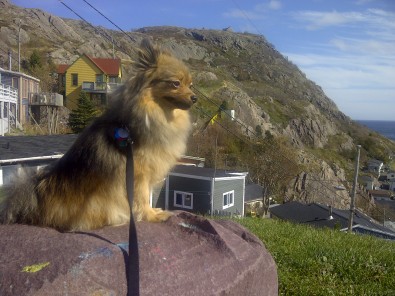 Our sweet pup, Alfie in the Battery! Yes, we brought him along. He got along quite well this trip. Wasn't so much of a lunatic as he was last year. Getting calmer in his old age ;) He'll be three next week!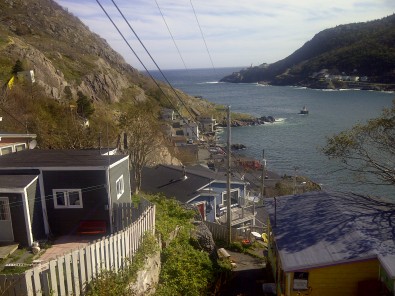 The Battery, St. John's.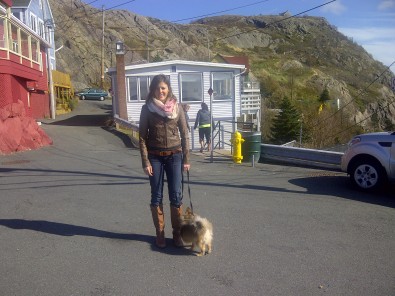 Alfie getting a glimpse of what Newfoundland's all about :)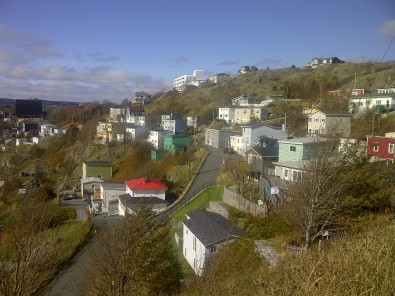 Another view of The Battery.
Hope you all enjoyed a little bit of my homeland!
What's the furthest East you've been in Canada?
Have you ever visited Newfoundland?