So how the heck was your weekend everyone?
I was so glad to finally meet up with my friend Steph (who blogs over at Lunges and Lunch) on Saturday.
I picked her up at her place and we went on a road trip to Burlington! Steph had told me about Kind Food, which is this Vegan and Gluten Free (am I supposed to be capitalizing those words?) restaurant and she had me intrigued. So off we went.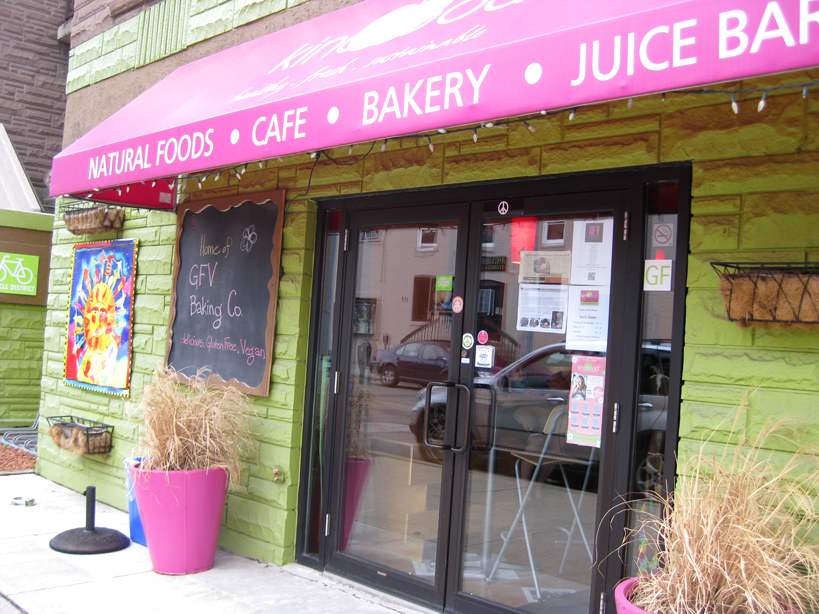 The first things I noticed when walking inside the door were the insane amount of cupcakes available.
I ordered the B.L.A.T (Vegan bacon, lettuce, avocado and tomato) only because I wanted to say BLAT as many times as possible inside the restaurant, and giggle uncontrollably like an immature child. Nobody else found it as funny as I did however. Shame.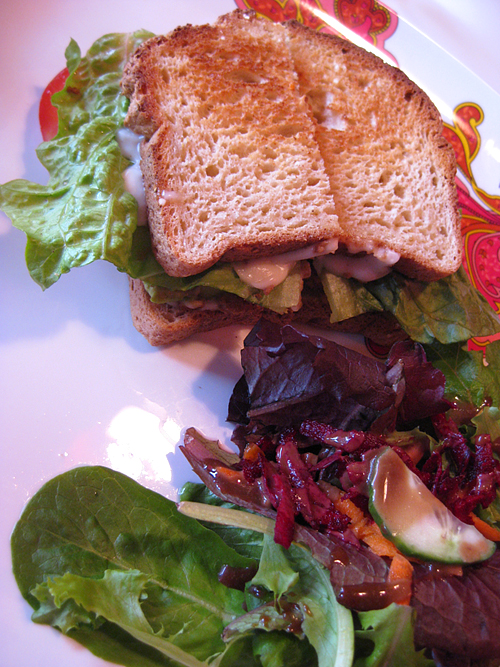 My teenage self is astounded at my palette changes throughout the years. Everything is gluten free dude. Even the bread!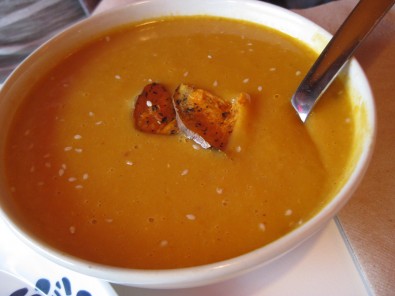 Stephanie ordered a roasted red pepper soup with some other fancy stuff in it too. The floaties are sweet potato. I think.
Of course we couldn't leave without trying the amazing desserts Stephanie was raving about. I ended up grabbing the Mile High Brownie. Apparently the sweet treats weren't made from any refined sugars. I know nothing about Gluten Free/Vegan eating, so this was pretty neat to me.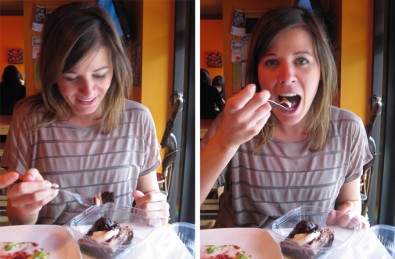 Oh dear, documenting my first taste at the dessert.
SUCCESS! I loved it.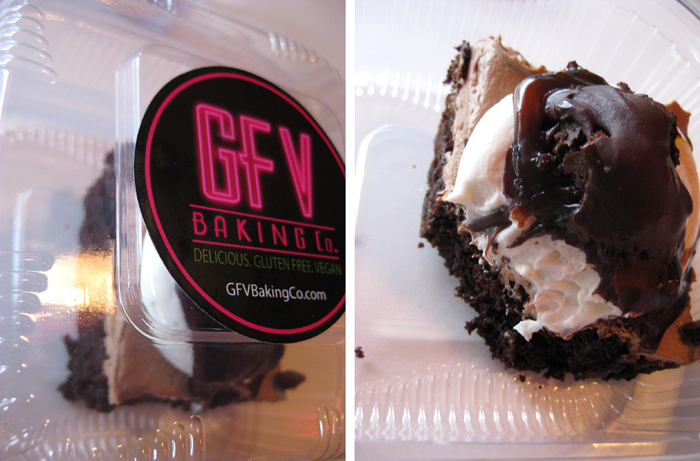 It was so light, but so good. It tasted like a real brownie would. I ate half since it was fairly large, and saved the rest until I got home and devoured it immediately. Oops.
Stephanie ate a snowball for dessert. Er, I mean a coconut cupcake.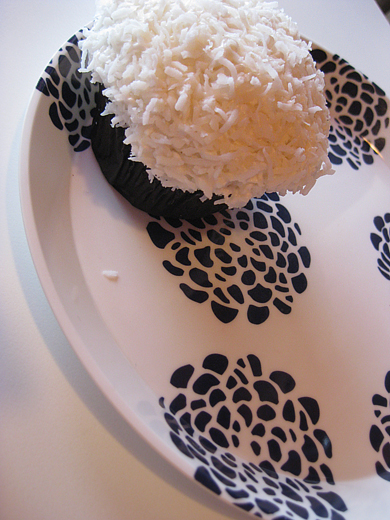 She asked if she had anything on her mouth. No. Not at all I replied, with a straight face.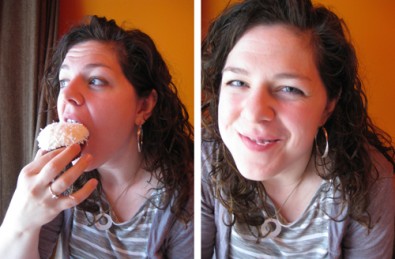 Then it was time to leave, and do a bit of shopping at Ikea. But first, a photo op outside Kind Food!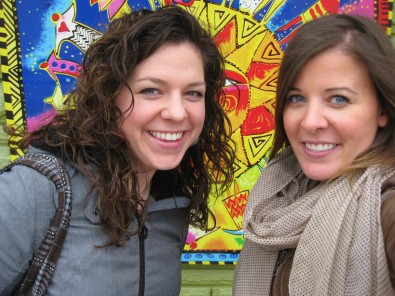 Of course whenever I head into IKEA, I'm like an American inside a Target. I can't leave without spending like a hundred bucks. Am I right? It's okay, I knew it was bound to happen. I only had planned on getting a lamp, since mine caught on fire. No biggie. We won't get into that.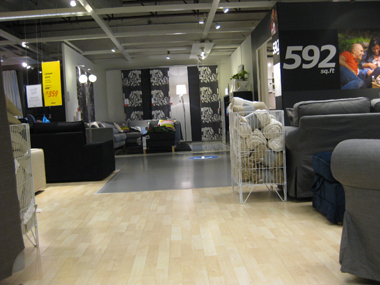 We tested out so many (of the exact same) couches. Hey. They were pretty comfortable at least. As they should be for six hundred smackaroos.

Many…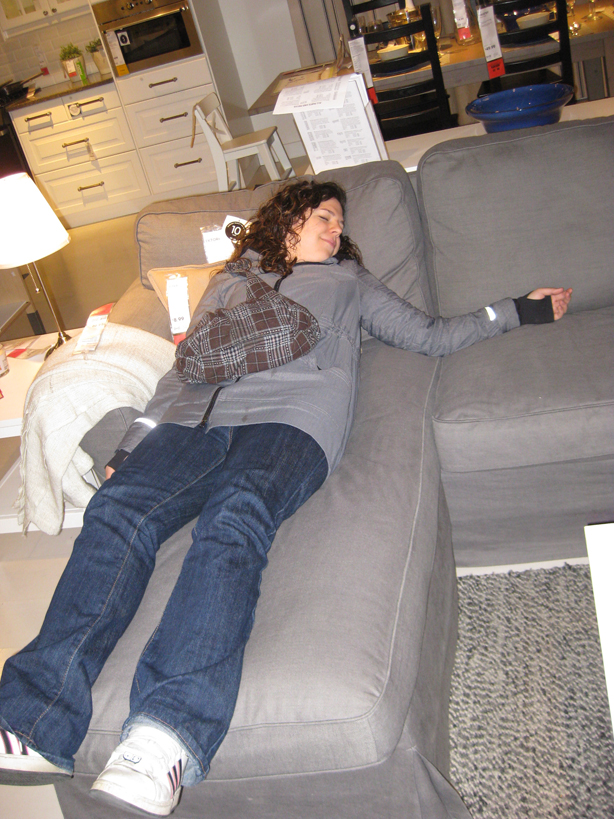 Many couches..
And even taking naps in the IKEA beds. I always smile in my sleep. Don't you?
Wow, was I really asleep that long?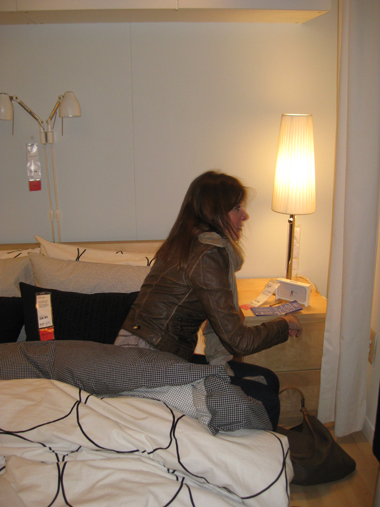 Who are these people? Why are they in my bedroom? I mean..the IKEA showroom…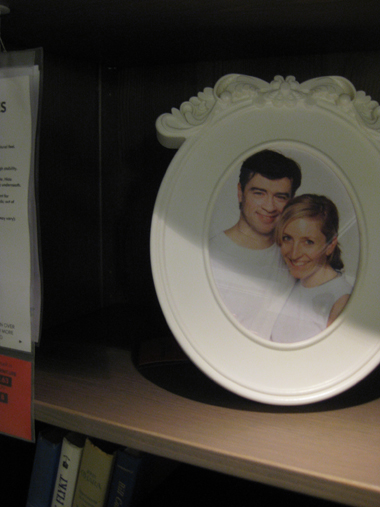 But wait, we must blog about our adventures. There's always time for blogging, right Steph?
She's gettin' on it!
Look at her playing those games. She's so smart at "Memory".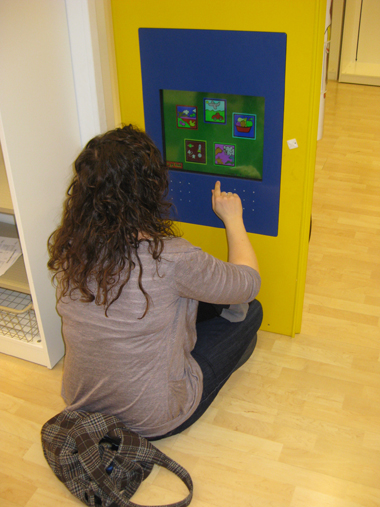 It's never a dull moment when I'm around Stephanie. I need to remind myself to wear waterproof mascara when I'm out in public with her. She always makes me laugh til I cry.
I ended up buying just four things. What  I went in for, a lamp…which of course didn't come with any bulbs. How could I have forgotten. Silly IKEA.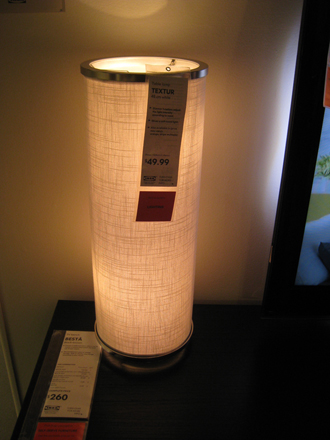 A rolling pin, straws, and another laundry hamper. Love their $5 laundry bins!
What did you do this weekend?