I know not everyone is a fan of tanning. I used to be addicted to tanning beds for a number of years, until one day I ended up stopping at the request of a loved one. It was for my own good, and I'm glad I eventually stopped going to the solarium's.
I've spoken to a number of people that tan in those beds who say that it clears up their skin and it makes them look flawless. But it doesn't change the fact that you're turning your skin into leather at an early age. There's another way to look tanned and glowy without doing harm to your skin. Mind you, it's a bit higher maintenance than lying in a bed for fifteen minutes and getting a stellar tan. You also won't look orange.
Please note that I've researched a number of different tanning products for a year or so before actually going out and purchasing a bottle of self tanner. Therefore, I've never tried drug store tanning products because I've heard a ton of complaints about them all being streaky, stinky, or orange looking. I can't handle that nor do I have time for experimenting. I want a natural looking tan.
A few years ago when I gave up tanning at the solarium, I wanted to try mystic tanning. I think I went for the lightest or the next shade darker when I purchased a spray tan. Unfortunately, I didn't know too much about exfoliating back then and the lines in my knuckles were slightly darker than the rest of my hands. I think the overall color was nice, I don't really remember. But I do remember that I didn't go back.
Now, I self-tan at home. I really like the way that I look with a bronzed look to my skin. My favorite way to achieve that look is with a tanning mousse, rather than a lotion or a spray. My regime before I self-tan:
Day before: Hop in the shower and exfoliate your entire body, this is the day where I scrub like mad. Also, shave. Make sure your heels aren't rough and if they are use a pumice stone. When you get out of the shower, moisturize your entire body.
Day of: Exfoliate stubborn parts, like your heels or elbows one more time. I tend not to moisturize the day of as I find that an oily moisturizer (such as Lush's Dream Cream) tends to not allow the self-tan to lock into your skin, and will wash off in 1 day! I do end up putting moisturizer on my elbows, feet and hands. Not too much!
This is the product I recommend and what I use:
St. Tropez Bronzing Mousse (8oz for $40 // 4oz for $30)
Pros: Tinted mousse so you can see exactly where you are applying the product. It's easy to blend into the skin, and doesn't look streaky. Also, it can look good on a lot of shades of skin tones.
Cons: It's expensive, and it smells a bit like the DHA products that are in self tanners, I don't mind the smell as much as other tanning products.
How to apply St. Tropez Bronzing Mousse: I used to use those disposable food-handling gloves (the kind you'd see employees wear, at a subway restaurant). But now I use a mitt specifically designed for self tanning. You can purchase it for $6 at Sephora.
I did a YouTube video about how to apply this specific product (see below):
I've also tried the product called Sevin Nyne Tanning Mist (3oz for $7 // 5oz for $17)
Pros: Inexpensive, and has a natural looking color.
Cons: Not beginner friendly, hard to use the "mist" I found that it went on like spray paint, and you had to work quickly.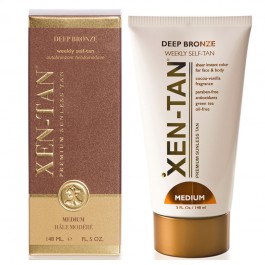 The next product I want to try as I've heard it's better than St. Tropez is one called Xen-Tan. I've seen youtube videos about it and blog posts. It provides a nice olive toned tanned that smells like cherries and vanilla mixed in. Unfortunately this is a lotion and I find that I like mousse products better as I find they last longer. But, I'm going to give this a try, eventually.
Now to the photos everyone probably wants to see. Here are my before and afters using St. Tropez bronzing mousse.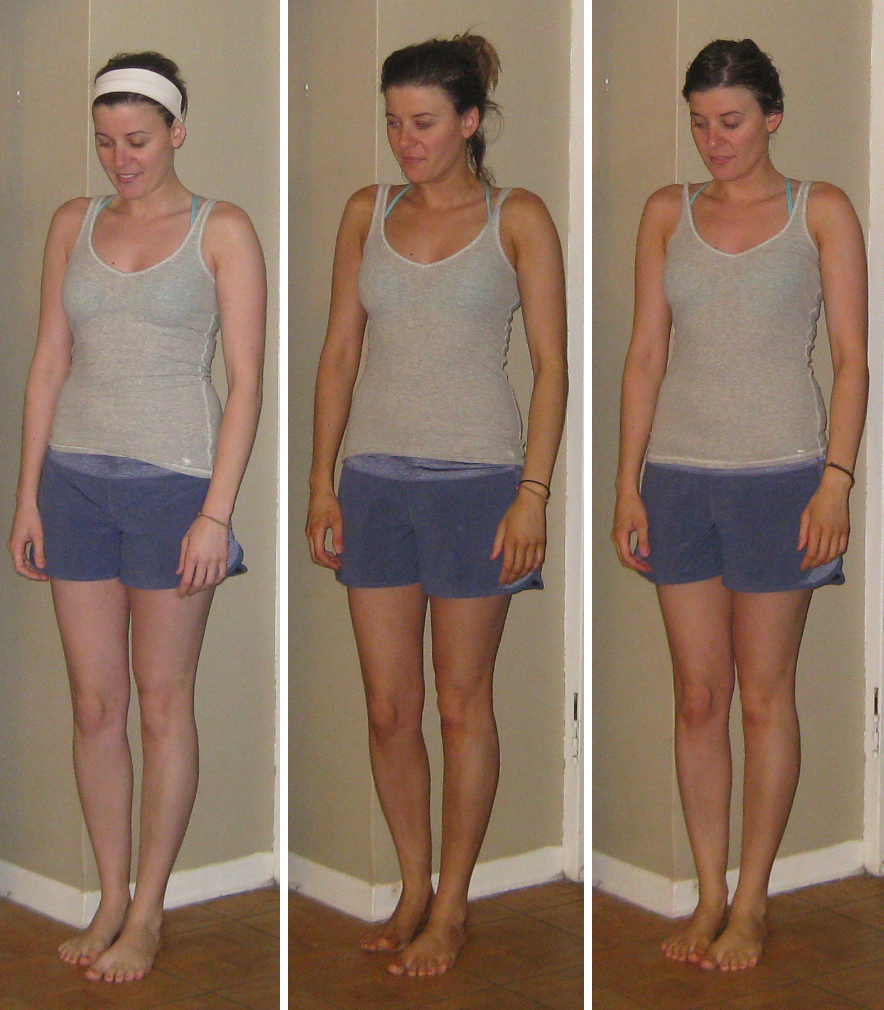 Left photo: Before tan (obvs).
Middle photo: St. Tropez tan on, slept over night and let it "set in".
Right photo: Washed off the excess and this is the color you're left with for a few days.
I guess you can let the tan sink in more than just over night and not shower the next day. But then you'd smell like self-tanner, which is okay if you like the scent. I do that sometimes. But it's overwhelming sometimes.
Do you use any self tanners? If you do, what one's are you favorite?
Pssst. I bought all of these products myself.