Starting off December's "How I Style" edition with the green cardi! Kind of Christmas'y, no? Which one is your favorite? Check out all the skin tone colors I've been from the summer throughout the winter, pretty wild. There are two green cardigans shown in this post. Both go to about my elbows. The lighter green one I think is from a store called Urban Planet, or Urban Behavior. I'm not entirely sure as it was a gift. They had plastic green hearts for buttons, which I quickly replaced with faux pearl buttons I purchased at Walmart. I should've went for something else though. I'm starting to not like the pearled look.
The other cardigan is the most coziest one I own. I wish it was long sleeved. It's from my favorite place to buy inexpensive cardigans: Joe Fresh. The grocery store clothing line!!

What's your favorite way to wear a green cardigan?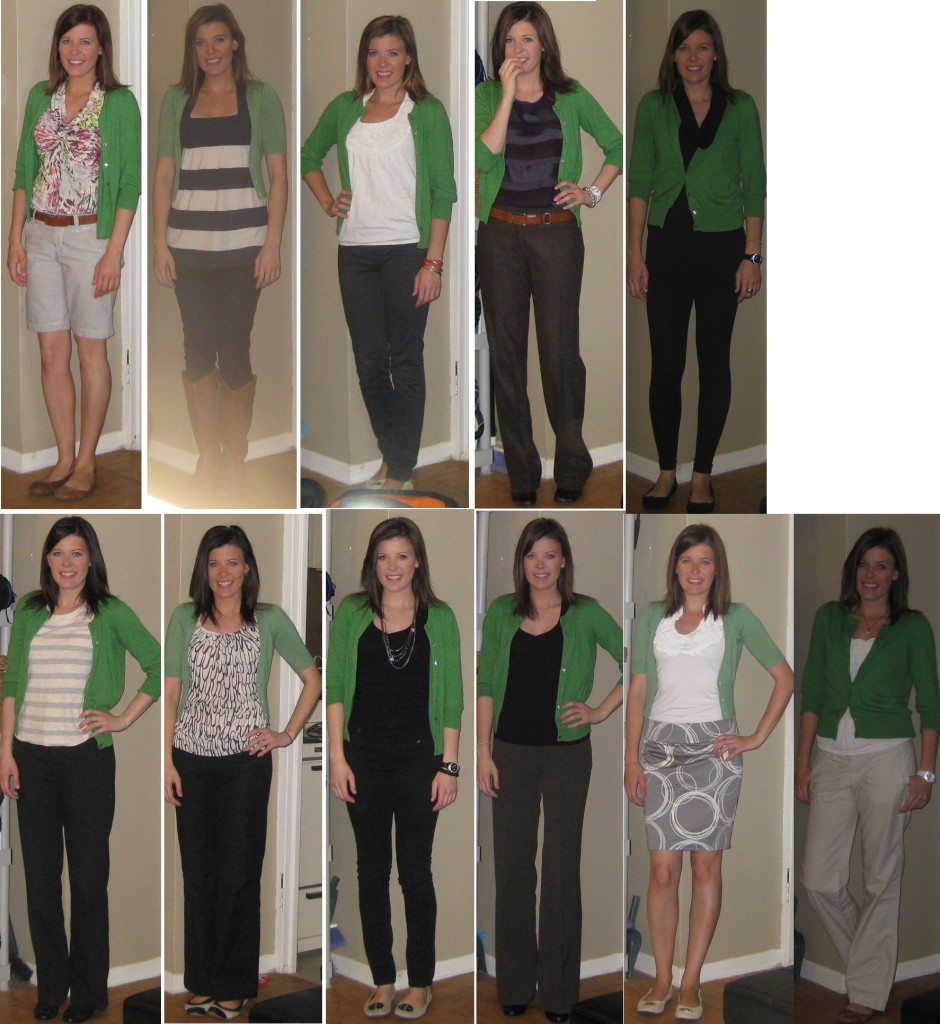 Come back each Tuesday to see a different How I Style post. Or, view past posts below!