Day 3 was filled with an actress spotting! I caught her on film — you'll see in the photos below. We shopped, drank at the hotel pool, and went to a CheeseburgHer party. Oh just you wait and see…
Anyone that knows me, already understand my love for McDonalds. So when I ran into Ronnie himself, I had to get a few snaps of us together, along with his autograph. McDonalds was giving out coupons (only valid in the US unfortunately) and some apple slices and other snacks.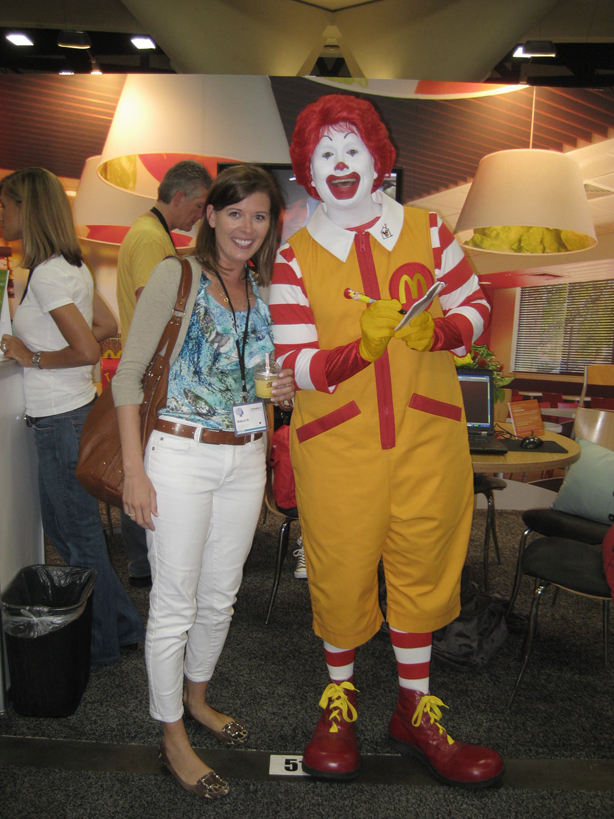 Aww, I. Y. Q too Ronald McDonald!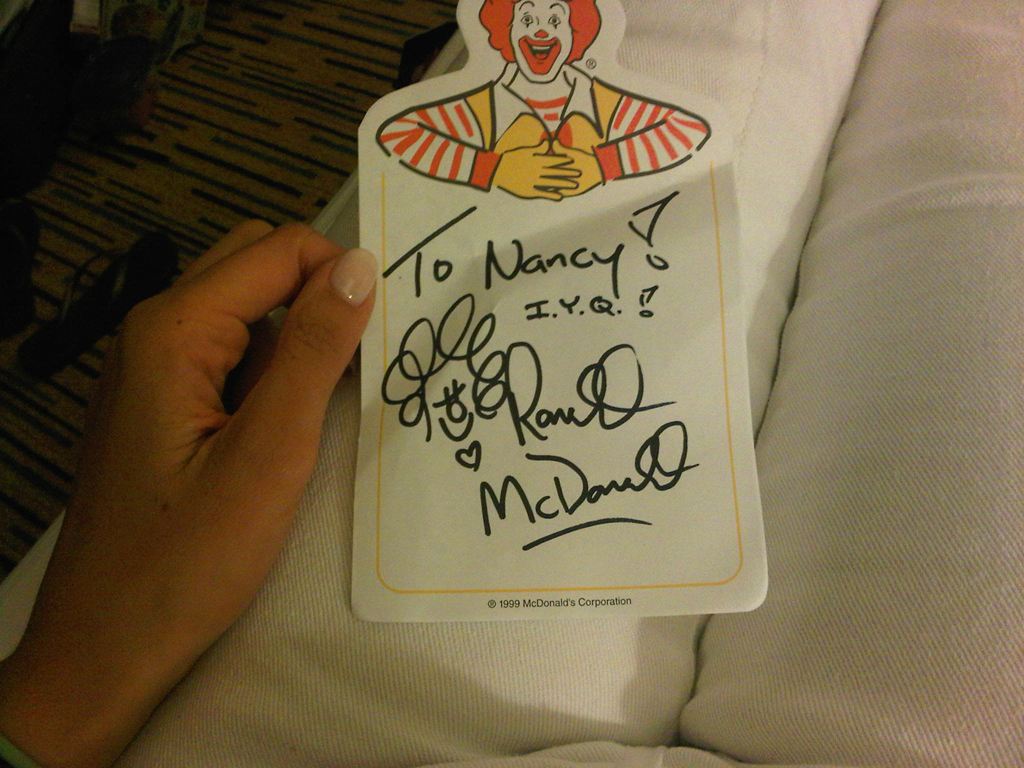 Took some silly photos at the Proctor & Gamble booth.
Sesame Street was also there! I totally love Cookie Monster. Is Gonzo still on Sesame Street? He was my favorite… I think my nephews will enjoy this photo (they're 4 and 5) as they love Elmo :)
Oscar. What a grouch! ;)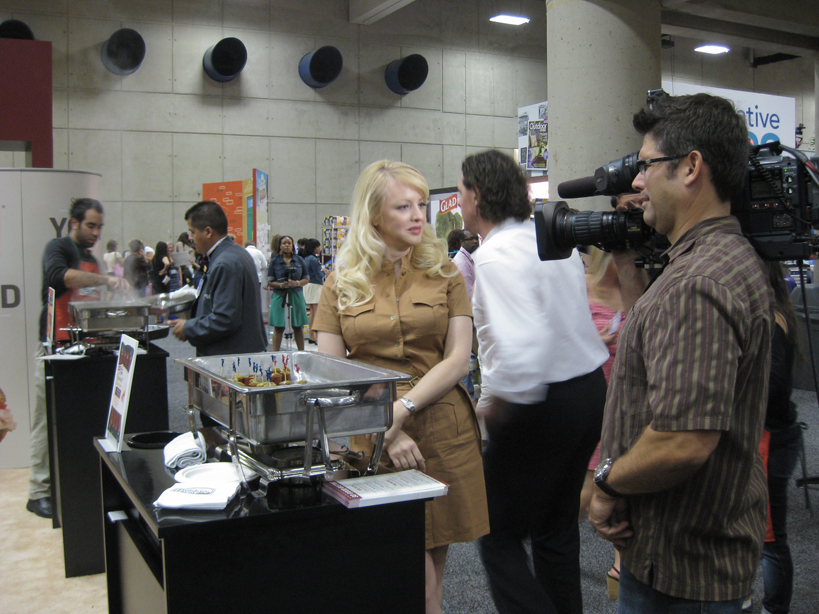 I spotted the actress from Bridesmaids Movie (also starring on the show Reno 911), who was filming what I assume was a commercial for Hillside Farms. They had all sorts of samplers out for us to try. I stayed at that booth for a while, trying all the different food. We didn't even need to eat lunch! Just grab some food at the expo! Bonus.
Day three and we still hadn't laid on a beach. Shannon and I headed straight to the hotel pool and ordered some Mojito's, stat. I've never had a moijto before, and unfortunately my taste buds didn't like them. This is also the day I got burnt to a crisp. Ugh. Drinking, sunny breezy days don't mix.
Everything about the hotel pool was breathtaking. It looked like a rainforest resort. Sans rain ;)
Relaxing sitting area with towering palm trees.
Another spot up a level from where the pools were, with steel buildings fire pits and benches!
I have to say. I think laying at poolside with Shannon and having girl talk was one of my favorite moments about the San Diego trip. It was so relaxing.
How could you not be happy in this place? Look at the pure blue sky bliss with perfect palm trees. Swoon.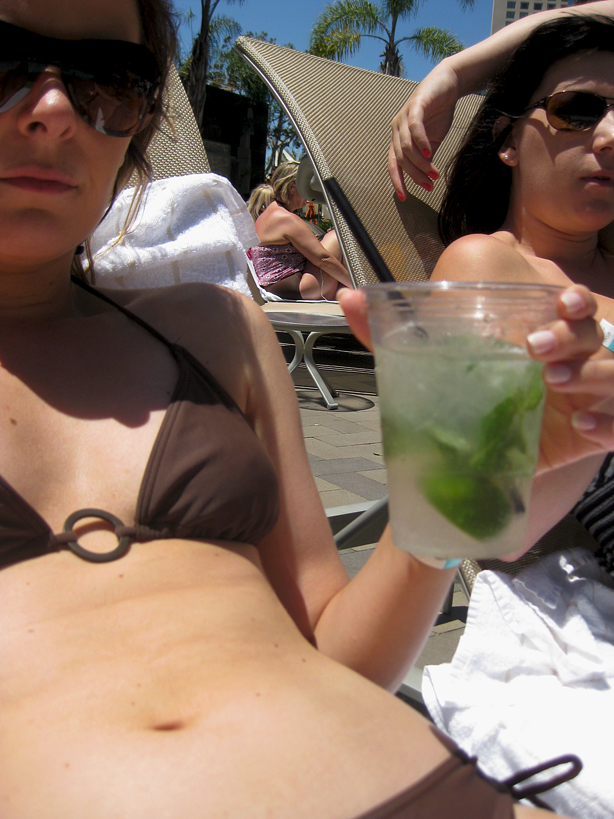 The "beach" as I referred to it as, seems quite crowded in this photo. But it didn't feel like it while I was there. Perhaps I was oblivious.
Cheers to us, Shannon!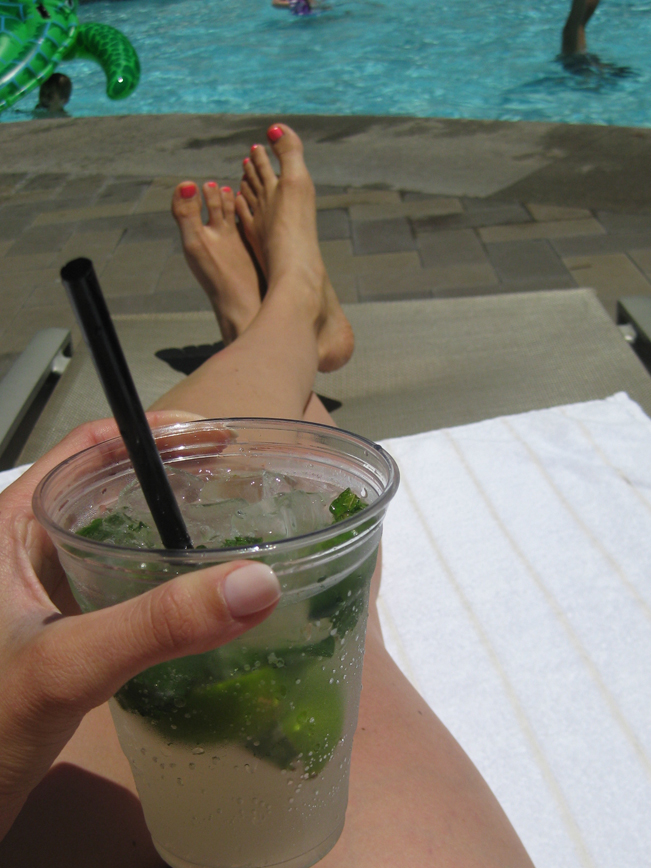 I had my nails shellacked before going down to San Diego. They held up well, and still are going strong a week and a half later!
Pure bliss!
One of my favorite photos. The palm tree, and our Marriott hotel.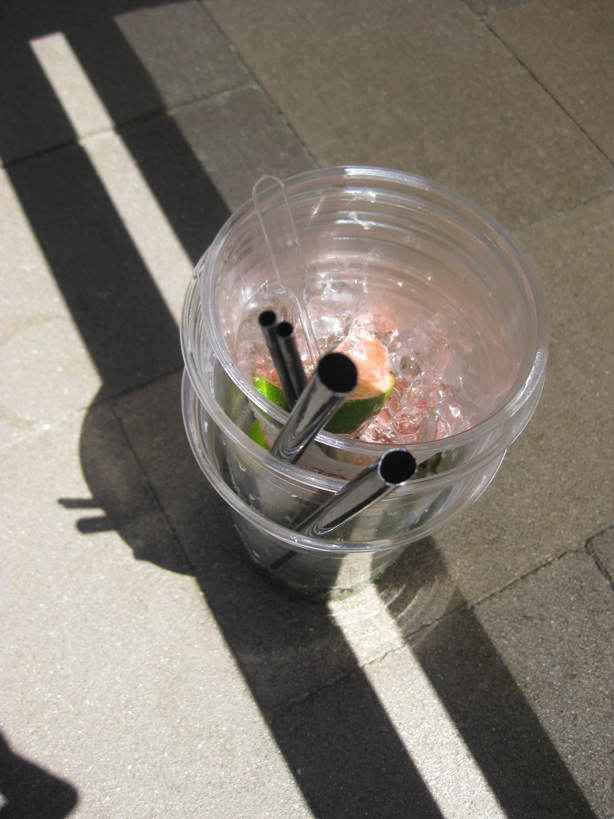 Whoop. A few empty cups there, time to head inside! Stay tuned for part two of day three later!