I read a buttload of Healthy Blogs and I'll be sure to link them below. But I haven't really considered myself one, even though I added myself onto the Healthy Living Blogs list.  I mean, I am healthy and I talk about healthy foods, and give some tips, right? Occasionally I'll post what grand supper I made the previous night, or post a work out schedule. But for the most part my blog is all over the place and I don't have one set topic. I'm more of a fashion, food, climbing, working girl.

Anyway — my point is that I went to a blogger meet up on Sunday and I wanted to wait to post about it because I didn't take many photos and the other girls had some great cameras, so I waited until they supplied me with some photos so I could do a photo re-cap of the meet up.
We all ended up meeting up at the local Cora's restaurant. Having not been there before I scoped out the menu online before going and I ended up ordering the 1990's Harvest.
Primarily because I was craving some bacon and fruit. Cora's is all about the fruit, let me tell you.

It always feels like a first date when you go out to meet someone that you've never met face-to-face before. Doesn't it? But when you meet up with a blogger that you read semi-daily,  it's like you already know them.
I'm sort of shy when it comes to certain situations. But the girls ended up making me feel at ease and all of them were so laid back and easy to talk to.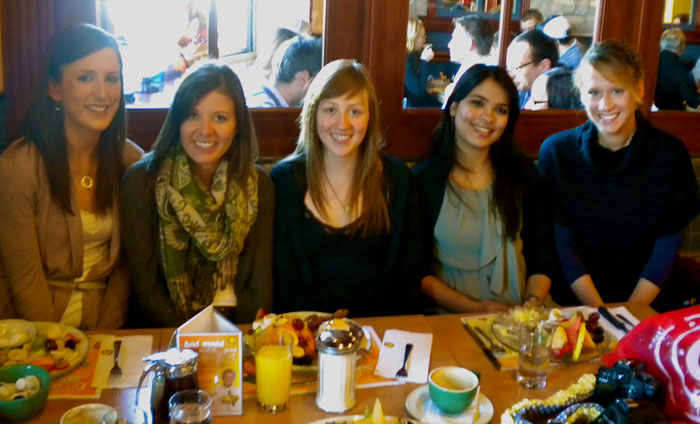 From left to right: Angela, Myself, Callie, Heena and Jessica
Here are some more photos that I snagged from Angela's site.
Psst, if you want some running inspiration, I suggest heading over to Jessica's site. Her last long run was the Run for the Toad 50k! Only in my dreams, I'm still working my way up to that 10k :)
Then I grabbed some photos from Callie's site!
Checking out the shot of my breakfast that I just snapped, and Angela taking a picture of my yummy plate.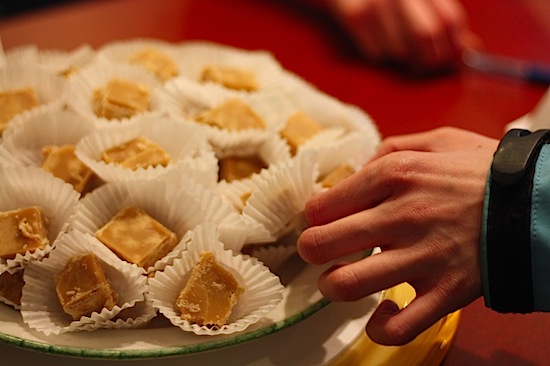 On the way out the girls were mentioning that Cora's has a plate of fudge by the register. Of course being a candy-addict I had to try some. It tasted very sugary lol.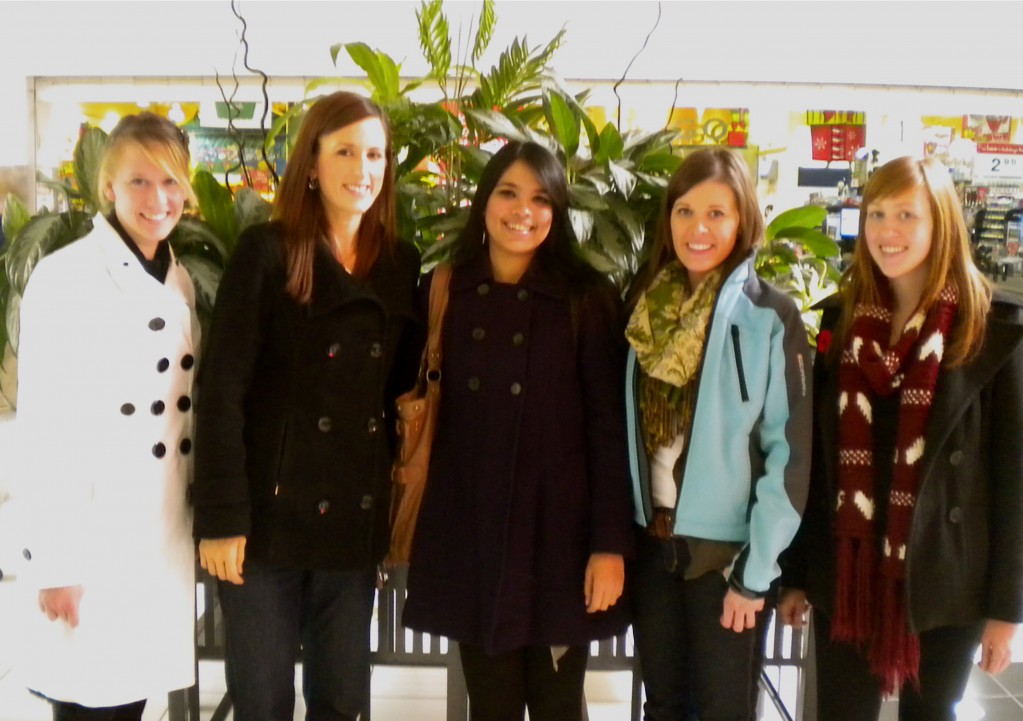 Saying our goodbye's. It ended up being really fun, regardless if I was quite timid at the beginning. We ended up chatting for a really long time, and I learned so much! Can't wait to do it again.
Have an awesome day you guys!