Regardless of the rainy Saturday, it was Alfie's first birthday and we were taking him on a walk.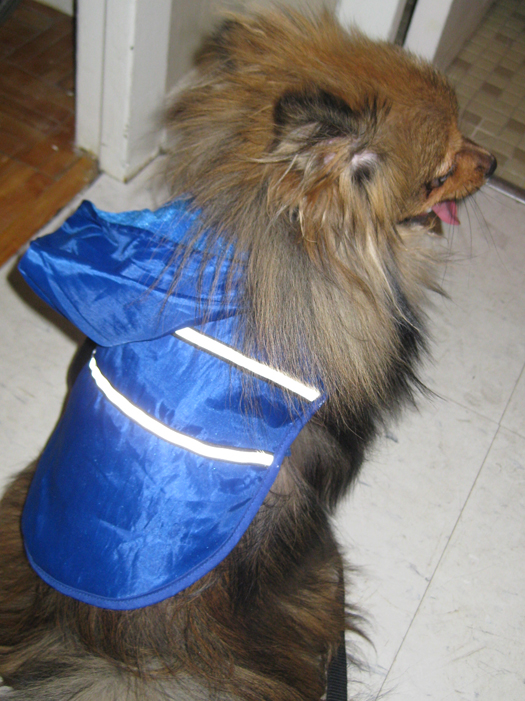 I bundled him up with his little rain coat and hood which he absolutely despised but left it on after we distracted him with treats. Doesn't he look like a cute fox with his manly blue rain coat? Little guy.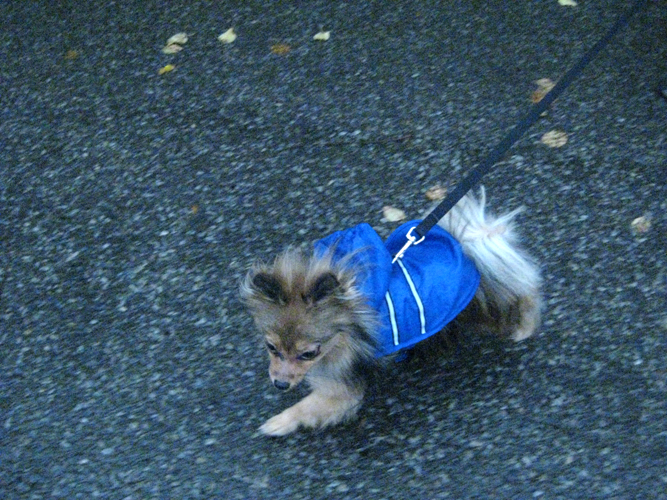 He was excited to get over to the grassy area and was pulling on the leash. What did 10 months and 4 levels of dog training do to him? Heal Alfie, no pulling!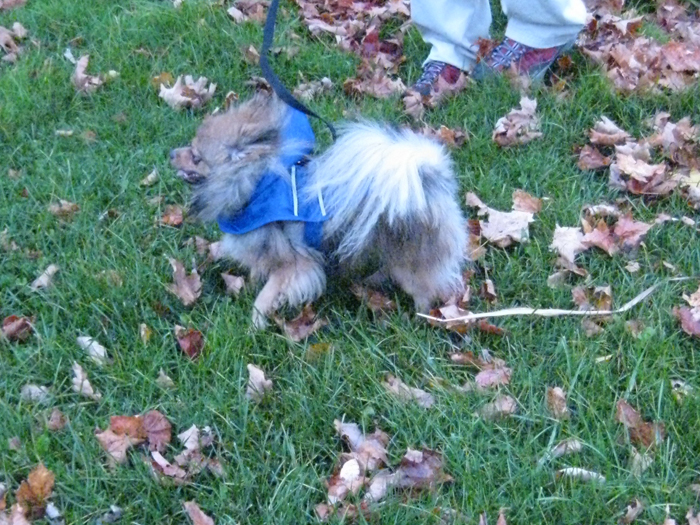 Too bad I had the ISO set to 1600. The photos are overly grainy. You try capturing a photo of the 6 pounder sprinting past you.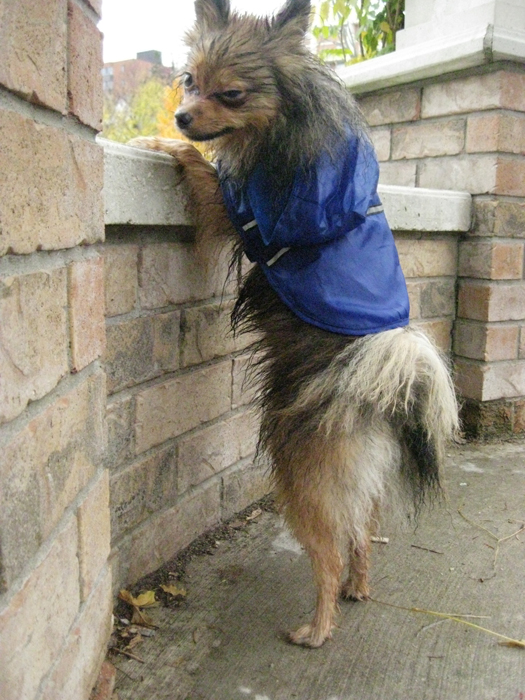 I definitely captured him mid-wink. He's loving his walk ;)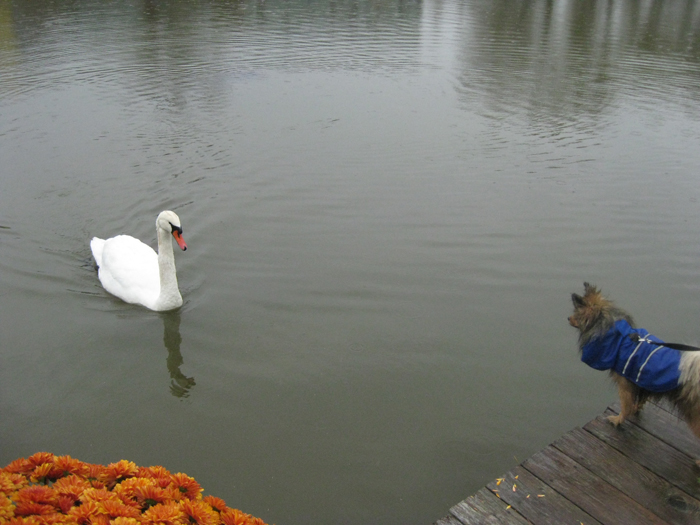 Swan + Dog = Mistake. The swan hissed at him and of course since Alfie was so close to the water on the warf he was extermly curious. Needless to say we got out of there fairly quickly. I didn't want the angry Swan to take a peck out of Alfie's little schnoz.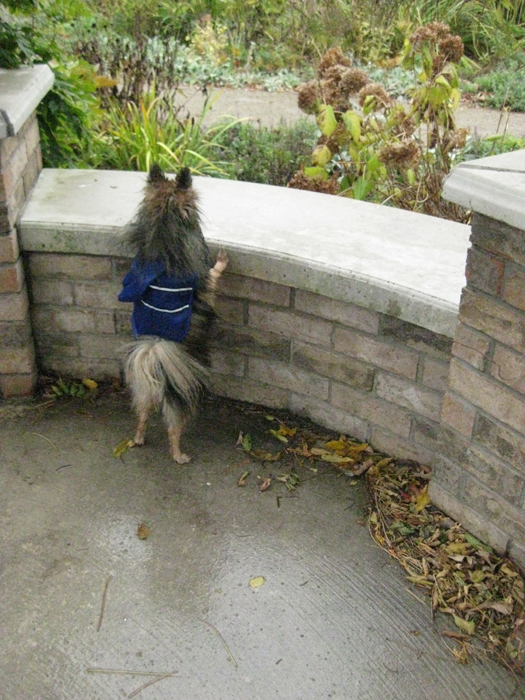 Can you believe he actually launched over this? The boyf and I were playing with him and hiding on him. He spotted the Boyf and bolted over this concrete thing!
Then it was my time to hide and crouch down, wait for him and take an action shot.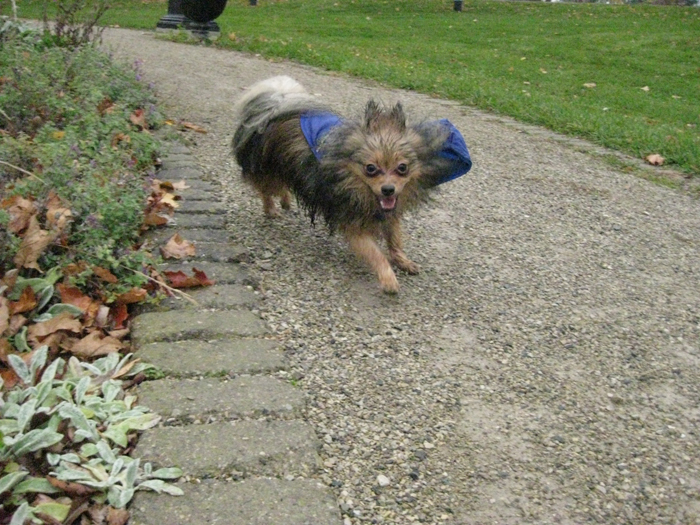 BOOM.  Mister Power House himself, found me. Whatta guy.
He loves you all. Smiles and kisses!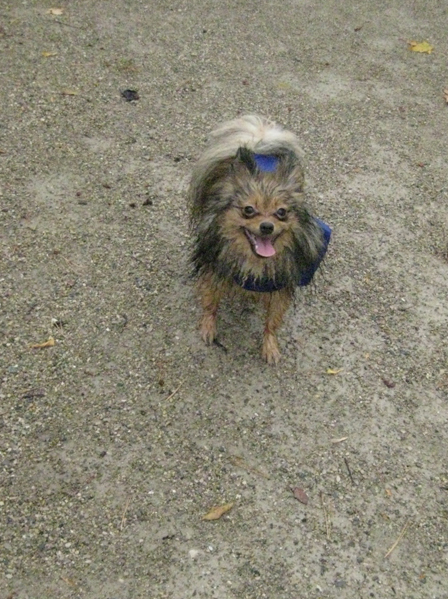 Happy 365 days of being around Mister Schnogg.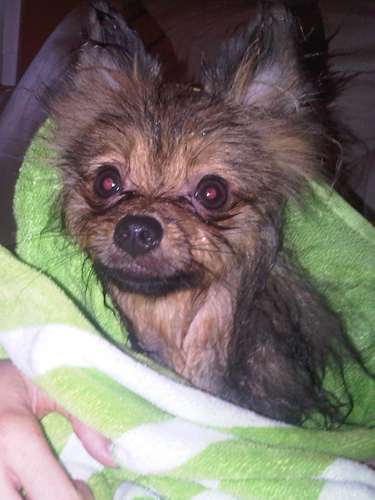 He was so filthy at the end of the walk. Then it was time for a bath. Pitiful :)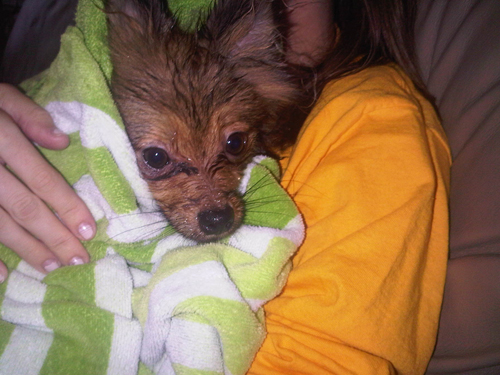 So-long all!