Purse lovah. I have a thing for white purses, but then who'd want it to get dirty? I certainly have no idea how to clean purses.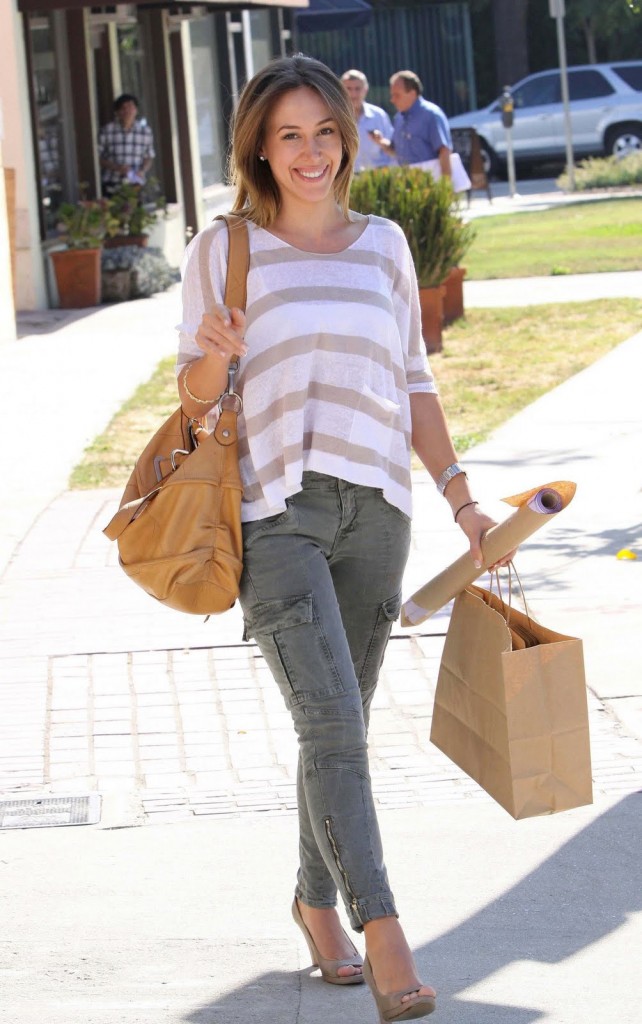 Haylie Duff sporting a lovely purse. Gimmie!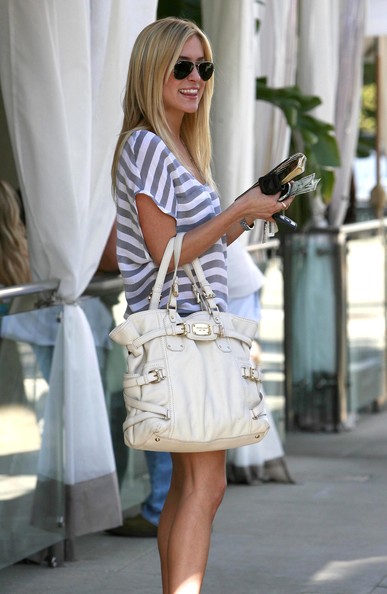 Kristin Cavallari sporting a Michael Kors Gansevoort Tote ($299)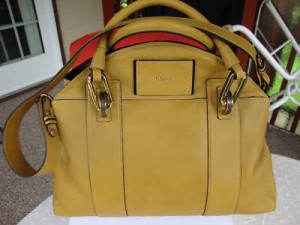 Chloe Gemma handbag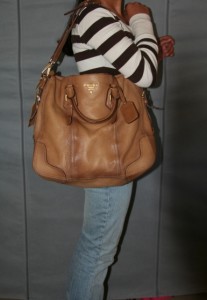 Prada Cervi Antik (source)
After browsing online for some purses, I was lusting after a nice brown one. I headed into the local Coach store and found a lot of ugly purses. I don't like the name to be sprawled everywhere, and I'm more a fan of leather, than I am fabric. The leather one's weren't that eyecatching to me.
The other day I went into H&M after work and I spotted a purse that was inexpensive and pretty. And in brown! I don't own any brown or black purses. So, I snatched it up and bought it instantly. This is the type of purse I would like to have last me a long time. If it was real leather I'd be happier. But this bag will probably only last me six months to a year.
But it's nice, right? I am definitely bringing this purse with me to British Columbia on the airplane. Well — I'm off to make some custom luggage tags. Seriously. I am. Benefits of being a Graphic Designer!