Hayyy yay it's Saturday! Just taking a break from packing (not that I have to pack a lot, I'm not going for a month) and doing laundry and getting the apartment sorted for our vacation.

I had my Caricature done when I was in Old Montreal back in 2006. I remembered the year because that's when I moved to Ontario! I don't think it looked much like me, but I always enjoy having a look at the drawings of others. Check out some of these funny/cute ones below!
My favorite character on television. Doctor House. I love the personality he plays on the show House. I still can't get over that he's a Brit, and has such an accent! I'd love to have that first one framed. Awesome colors, great facial expression. Second one is just kind of creepy.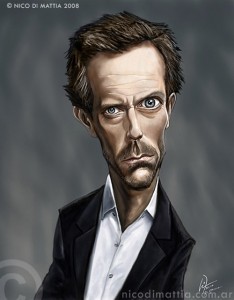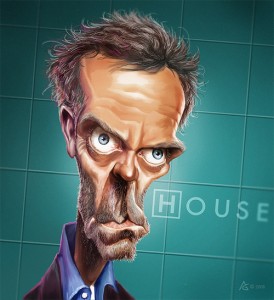 Yo snoop, wuddup dawg. He makes me laugh.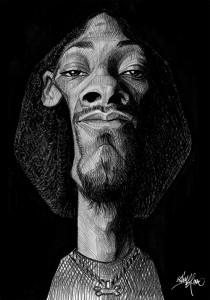 I hate the show "The Office" but this picture had me cracking up!!!
The super hot (not right here) Cristiano Ronaldo
Has anyone seen the movie Slumdog Millionaire? If you have, you definitely know what character this guy is. Well done!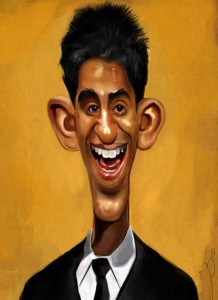 I really dislike the emo-child that is Kristen Stewart. She's never happy. In movies, she's always down, on the red carpet she looks depressed. So when I saw this, I knew I had to post it. ANGRY FACE captured.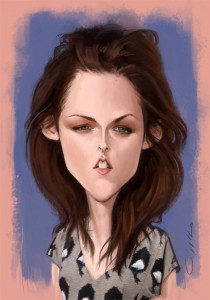 Hope you enjoyed that little bit of insanity. I'm off! See you all tomorrow :)