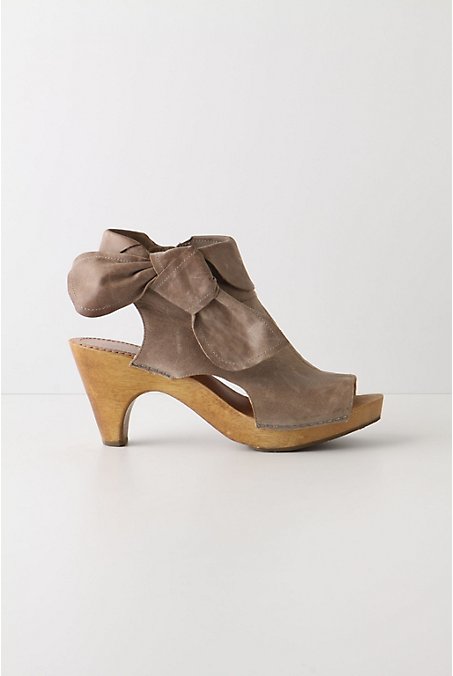 The first 2011 Anthropologie wish list (once again).
I think I'm going to stalk these wooden heels til they go on sale. I'd love for them to be MINE.
This looks like a darling little numba, but the price tag does not. 90% off and I'll buy it?
Oh, hai. It's also my Daddio's birthday tomorrow morn — well, I guess all day. Technically. A phone call (and using my blackberry and not one of the prepaid cell phones) is in order to the household.