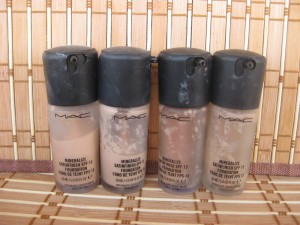 While I was using MAC for about two years I decided to branch away from it, even if I could return my empty bottles for a free lipstick. I just didn't like it anymore. Everyone gets sick of their old-faithful right?
So while I was deciding on what I wanted to invest in next, I took a good year off expensive makeup and decided to buy a bottle of cheap drugstore brand: Rimmel foundation. Sure the coverage was great, and I ended up buying two more bottles of it when it went on sale. It just didn't look good after a few hours, and it certainly didn't photograph well. Not that that matters incredibly too much, because I'm not going to be featured in any magazines anytime soon.
I have been looking for my holy grail foundation for a long time. So I read some reviews, talked to a few people and watched continuous youtube videos. A month or two ago I popped into the Bay and sat down at the Chanel counter. I know, stop right there, hey?  Look – I'm getting older now (lol) and I can afford to splurge once in a while on a new product to try out. Plus, I'm giving you all feedback on it too! So, she started taking off some of my makeup towards my chin/neckline and kept having to guess my shade as she was wiping it off. Turns out, I think I'm one of the lightest colors they have, #10 Nude. I guess all that bronzer I pile on, definitely darkens me up :) (Tanning beds are forbidden in my vocab!). All I wanted was to get color matched that day, so as soon as she was done I said thanks and then left.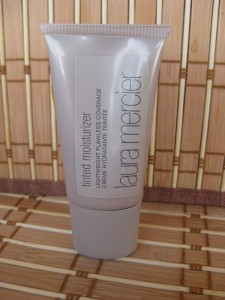 Then, while I was in Toronto I decided to pick up Laura Mercier's starter kit and try it out. Then a few weeks later I decided to pop into The Bay and get color matched at the Chanel counter.
To quote the Chanel website, the "oil-free formula imparts an unprecedented semi-matte finish that can be blended for a soft, natural look or built up for greater sophistication." I'm pretty much going to have to agree with them on that. The makeup artist demoed using a kabuki brush to apply it, which does impart a nice, soft finish. However, I think I still prefer to use a regular ol' foundation brush instead. Less work, still looks soft. I immediately LOVED the finish, which is just matte enough to keep things from getting totally shiny mid-day, but not so matte as to look like cardboard (hate that!). Cream blush blends amazingly on top, a light dusting of loose powder makes everything look perfectly finished, and my skin looks like skin, not skin covered in makeup. No settling, no excessive mid-day shinies. However after a few months of use, I'm probably getting more tanned on my face. So the makeup doesn't match as well as it did. The coverage is fine, but it has a watery consistency. The Chanel counter lady told me I would barely need a pump of foundation. I have no idea what I'm doing wrong, but I often use more than that. Maybe that's why my makeup wears off and looks cakey at the end of each day, no matter what I wear. Disappointing, especially seeing how expensive it is. I often mixed the two (Chanel + Laura Mercier) together, which gave me a nice finish. But I thought that was a bit weird, mixing it…

Laura Mercier is fantastic, only when you use a buttload of it. It's tinted moisturizer, and I found that applying my concealer first (I usually do that after foundation), I have been using less. Laura Mercier's Tinted Moisturizer is very  well known for giving people that dewy look without making you look oily. I love it, but I think I may have to go for the foundation itself instead of the moisturizer. The annoying thing about this is that I can't buy it online at Sephora as some restrictions with the SPF in it, they have with Canada/USA selling it to us. But! I can buy it in Toronto.  But I don't know how often I'll be going to Toronto.

I probably will not be re-purchasing the Laura Mercier (because of the difficulty of getting my hands on it), or Chanel (for the price). I may hit up the NARS counter, or the Makeup Forever line. Holy grail, you have not been discovered yet.