On April 9 I posted my Zevia review after only trying 4 of the 7 flavors. I finally had a chance to taste the rest of them.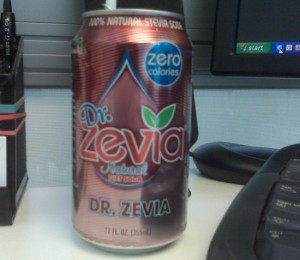 Dr. Zevia. I remember trying out Dr. Pepper as a kid, and not exactly liking it. I never did buy it again. I was hesitant on trying this one after I thought the Black Cherry one wasn't to my liking. But I was surprised I actually liked this one — a lot! Much more so than the Zevia's Black Cherry flavor. I can't really tell you if it tastes like Dr. Pepper or not, because quite frankly I couldn't begin to tell you what it tastes like. I'd presume it mimics the taste. But you'll have to try this one out on your own. Yummers.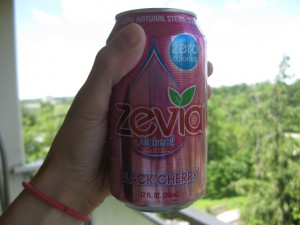 Black Cherry. Thankfully I only received two of these cans, because I'm not sure that I could finish off four of them by myself. I'm not a HUGE fan of this flavor, but I would drink it all if it was given to me over the Orange/Ginger Ale flavor. If Kelly was living around me, I'd give her my last one, as Kelly mentioned once before that Black Cherry is her favorite Zevia flavor.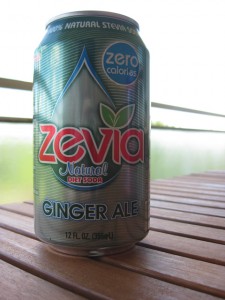 Ginger Ale. I'm picky when it comes to my Ginger Ale. Schewpps all the way for sure. Can't say I'll be drinking this flavor again. I think I may end up giving the last 3 to my co-workers. Wish I had less Ginger Ale and more Lemon Lime Twist. Oh that stuff's goooooood.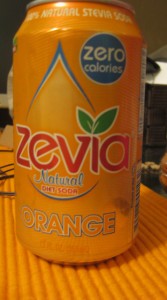 Orange. It was light tasting and delicious at first, though I couldn't finish all of it. I admit though I drank more than 3/4's of the orange pop. The boyfriend ended up finishing it for me. It left a not so nice aftertaste in my mouth.

After my review I e-mailed the company telling them it was posted live, and ask when/if Zevia will be coming available in Canada. I was then forwarded onto a friendly guy who asked what city I reside in, and what health food stores were around me. He's currently working on bringing Zevia to Fiddleheads in Kitchener in case any of my local readers are interested in trying this stuff out. Isn't that terrific news? I'm so thrilled that they listened to my one single request! Awesome customer service on their part hey?
What flavor are you most interested in tasting?
My favorite still is the cola flavor, along with a close second: ginger root beer. Mmm :)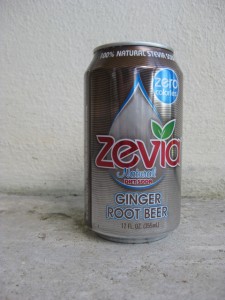 Ginger root beer and I had a photo shoot earlier this week! Ain't she purdy?