Who knew that here in Ontario I'd be wearing full fledged warm up jackets for working out well into June? Where is the scorching weather, Mother Nature? I moved from Newfoundland to Ontario to get away from the damp cold springs.
Well guess the weather waited a bit while I got to wear my new jacket for a few weeks at least. It's the perfect time to add in that I've been wearing this sweet Under Armour jacket from Sport Chek.
Outfit deets: black Under Armour Studio Lux Jacket, GAP leggings and Reebok Nano sneakers. Now before inquiring minds ask, I received the Under Armour jacket from my Sport Chek friends, as I'm still part of the My Better Campaign.
I'm probably the only person who is this excited about thumb loops.  Genuine smiles right there folks.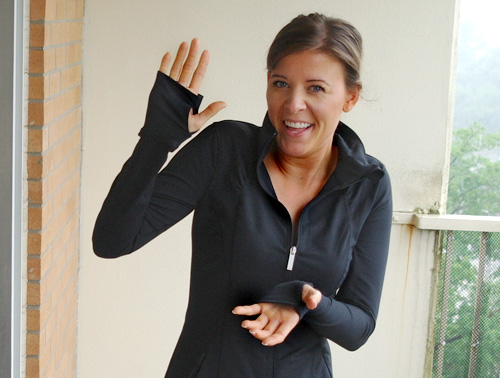 The quality of the jacket is so luxe. It's thicker than my all-time favorite warmup jacket by bright pink MPG, and thicker than the zip up jacket from Costco. I suppose it's thicker and higher quality than the latter because it retails for $99 Canadian.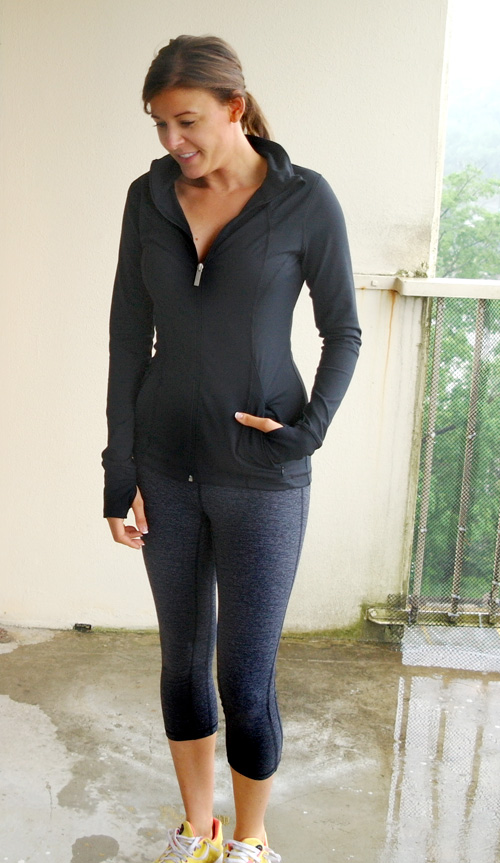 I've recently purged my entire wardrobe and have kept a lot of stuff, sure — hey I'm female. But definitely kept in mind what makes me feel good and what I enjoy wearing. This being one of the few warm up jackets I bring with me to CrossFit.The jacket can be worn as a workout top or on a casual day with jeans. Here I am zipping it up. Careful not to expose myself to you.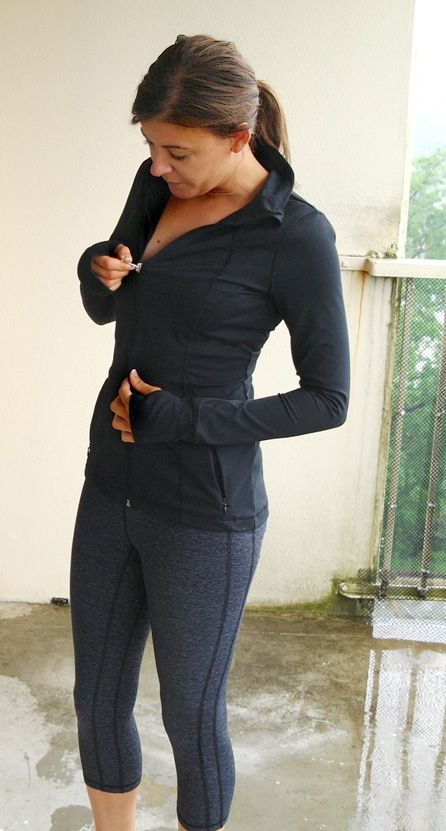 I should start adding in my (many) blooper pictures. I think that adds a little interest to the blog posts. Keeps it true.
It washes up well too. I've had the jacket since mid-May and had to wash it more than once due to the fact that I sweated in it many times. I don't put anything in the dyer besides underwear and socks, so I have no idea if it shrinks. But I'd advise you not to put it in the dryer if you were worried. And so far? No pilling up — I hate it when clothing does that.