You'll probably love my little mascara secret as much as I do.

This mascara combo I'm about to talk to you about, will make you look like you're wearing falsies, without the lifting and gluing things to your eyeballs. Side note: The word falsies reminds me of grandpa dentures chilling out in a glass of water by the bedside, not false eyelashes. I think falsies is a hilarious name. Continue on…
False eyelashes scare the crap out of me. Only because I'm fearful of the glue lifting off halfway through the night and making it look like there are bugs or spiders on my eyelids. I've seen people wear false eyelashes out, and they looked dreadful. I don't particularly want to be one of those people.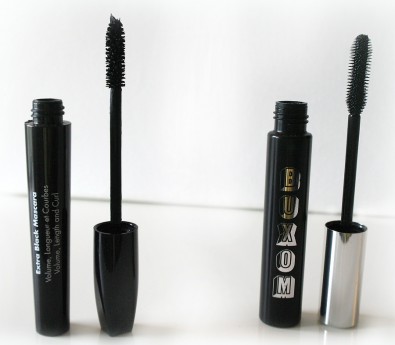 So, I've resorted to wearing coats of mascara. I had never heard of ever layering your mascaras until I started watching beauty videos on YouTube a few years ago. Then it dawned on me. Due to the amount of mascara I have, I should try to layer them to get a different look to my lashes. Not all mascaras are made the same, you know!