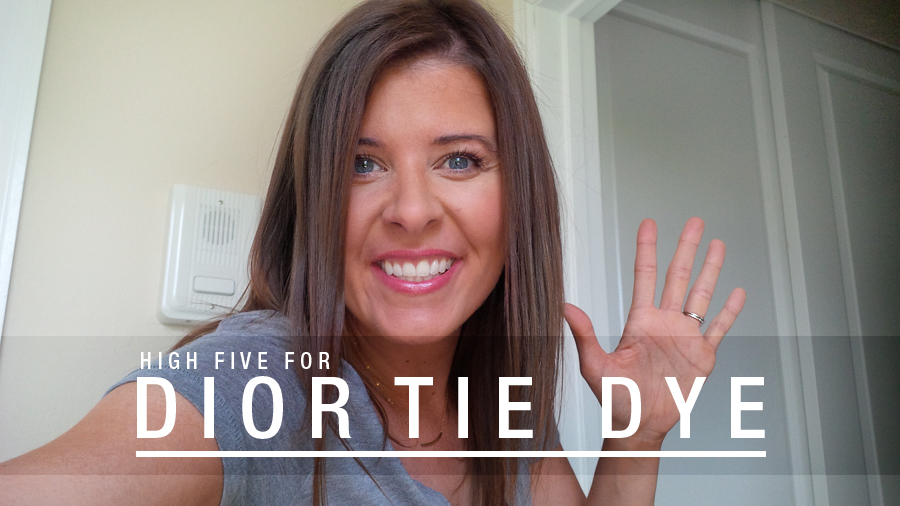 Makeup looks, and not necessarily product reviews of makeup, are probably one of my favourite types of beauty posts to do. That way you can truly see how to use a collection, or a various amount of makeup brands on one's face. This time I'm going to stick to mainly products from Dior's latest line: their Tie Dye summer 2015 collection.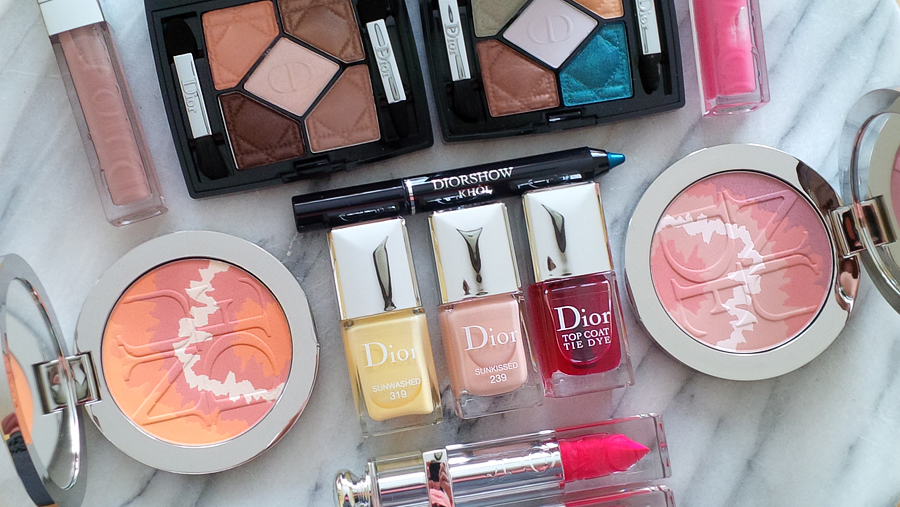 So many fun colours for the lips, cheeks and even eyes. As per usual, I kept things pretty tame on the face and went for yet another every day type of look. Throughout the next few weeks I'm going to be posting a bit about the new Tie Dye collection, so stay tuned — because I have a feeling I'll even be posting about it on Saturday's too!
Can you tell I made this tutorial just after I woke up (and showered)? My eyes look super sleepy in the first few photos. Ignore that, and let's get right into the look.

1. Diorsnow Global Transparency Essence. Did you know using a serum is like drinking a green juice for your skin? My skin is almost always sucked dry of moisture, so I've been applying some sort of serum both day and night to help bring some moisture back into my skin. This one is excellent and I do enjoy how it makes my skin feel especially in the morning after a whole night of rejuvination. However, I might have to skip on it if I were to buy it myself rather than it being sent for a review, considering the hefty price tag associated with it.
2. Dior Capture Totale Multi-Perfection Eye Treatment. Eye creams are a dime a dozen, whether they're expensive or fit in your budget. I have a couple of favourite ones throughout my rotation, from everything to a thick hydrating one, to a lightweight one for other days.
3. Philosophy Full Of Promise moisturizer. For the cooler months I've been using this mositurizer as opposed to my favourite Hope In A Jar also by Philosophy. But I feel as though this one sinks in better when I am prone to my dry skin issues. It looks fantastic underneath makeup, causing a glowy look to the makeup.
4. Diorskin Nude BB Creme in 025. Look how much that tube of BB Creme has been used. A lot! Clearly I'm enjoying it after using it for 5 weeks straight. For day to day makeup I prefer a more lighweight application and as an added bonus it has an SPF of 10. Now I don't think SPF 10 is strong enough for my fair skin, so I apply an SPF after my moisturizer and before the foundation layer.
5. Cle de Peau concealer in Beige. I have been using this concealer in almost every makeup look I've done in the past year. It's the concealer that just won't come to an end. It's brightening under the eyes and covers up that silly red circle on my cheek by my nose.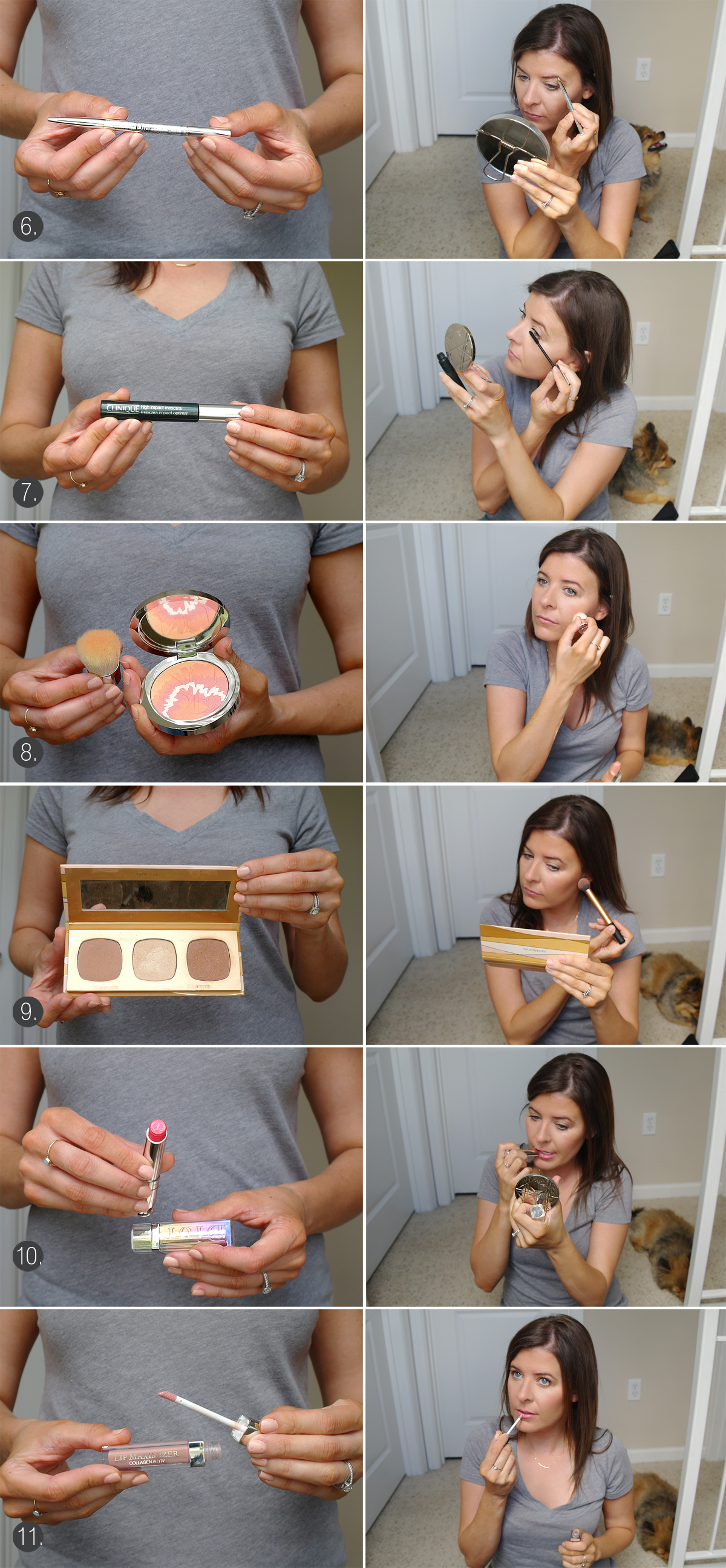 6. Diorshow Brow Styler in Universal Brown. I wish I was great at doing my eyebrows. But I feel like I'm not doing something right. I'm still practicing. Bonus is that there's a little spooly hidden on the bottom side of the brow pencil. The Dior brow styler is similar to Anastasia's Brow Whiz, and I have that one too, but I think the colour on that one is a little too red for me.
7. Clinique High Impact Mascara. Lengthen those lashes! I have about a handful of favourite mascaras. This being one, which is excellent for an everyday look. Nothing too drastic.
8. Dior Tie Dye blush in Nude Tan. Perfectly pigmented to give a coral glow to the cheeks
9. bareMinerals California Bronzer. Add a bit of sun-kissed bronzer to achieve the perfect California Bronze. If you haven't seen my review/tutorial on this it's over here!
10. Dior Addict Tie Dye Lipstick in 001 Red Bliss. More like a tinted glossy lip balm, you don't need a mirror to apply this like I had originally though. Toss it into your purse and reapply when you're on the go.
11. Dior Lip Mazimizer Collagen Activ in 006. Adding another extra bit of gloss to the final look, I used this lip plumper. Alright, so I have to be honest. This one is pretty similar to my go-to lip plumper by Buxom lip glosses, but Buxom gives an icy cooling to the lips, where the Dior one is a bit warm. So, it's taking a bit of getting used to. The colour is gorgeous though, a nude colour which can easily be paired on top of other lip products.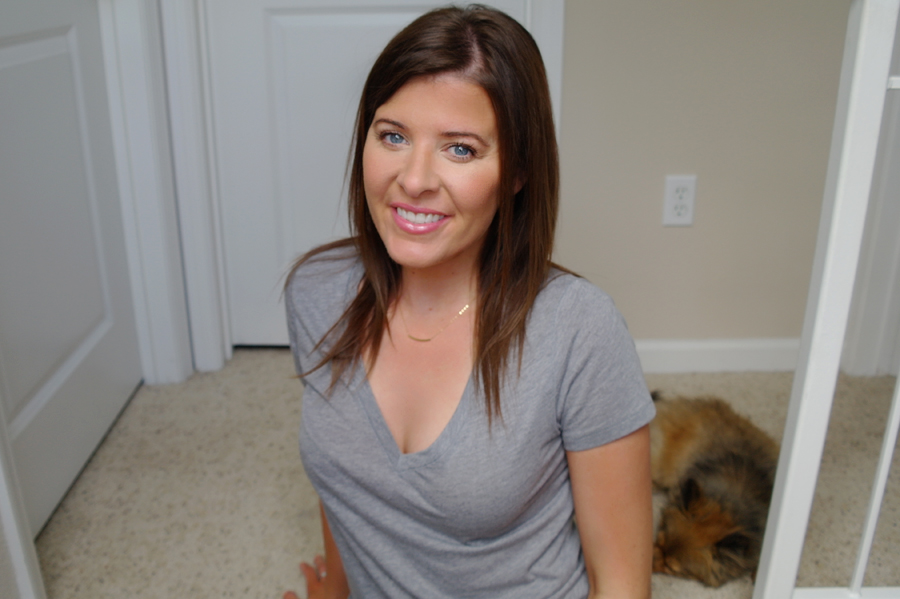 The final look!
Disclaimer: The Dior Tie Dye collection was sent for review. All opinions are my own, and thank you for supporting spiffykerms.com.