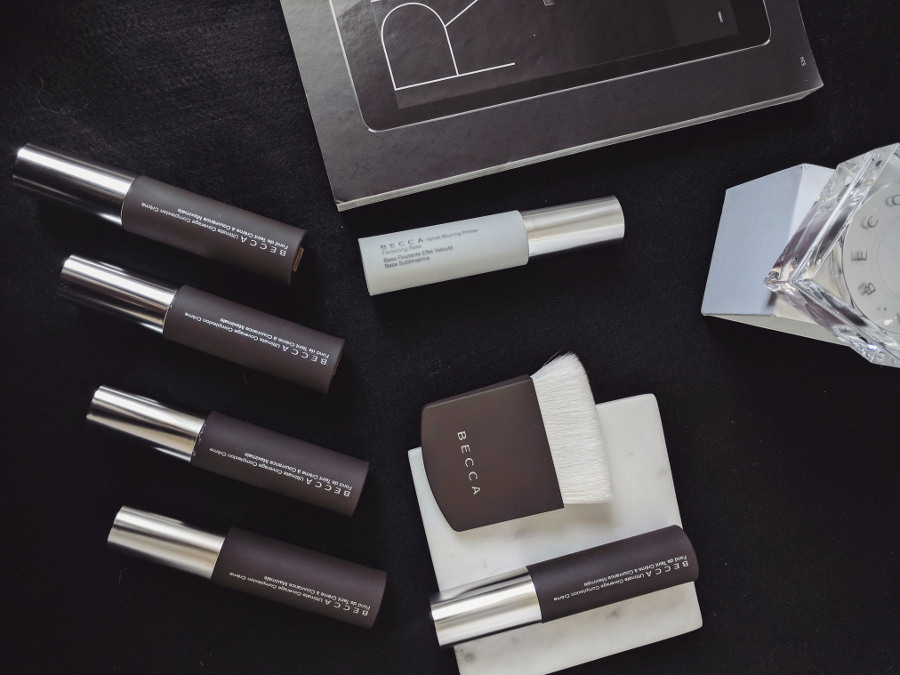 BECCA Ultimate Coverage Complexion Crème is a full coverage water resistant foundation that wears up to 24 hours (ew lol). With the launch of the BECCA Velvet Blurring Primer, I received 5 of the 20 shades of the Ultimate Coverage Complexion Crème (quite generous!) to go with.
In my opinion, it gives mainly a natural-to-matte finish to the face when applied (and I applied it with my Artis Brush but with the BeautyBlender you'll achieve a more natural "my skin is like this with or without foundation" look) I don't love it applied with my fingers, there's something about it — doesn't look good (on me at least). So use a tool!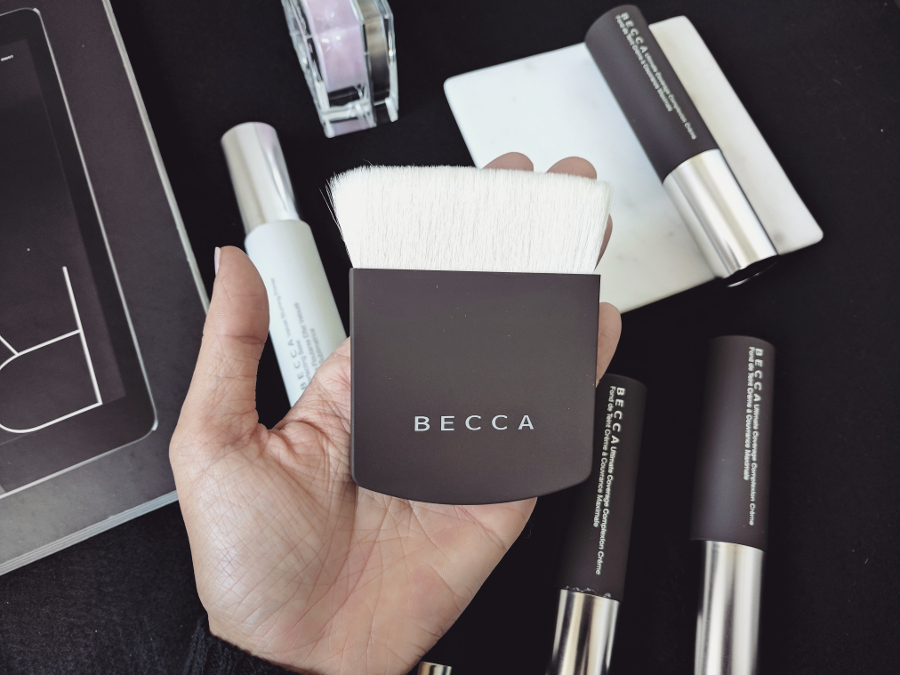 Consistency wise it's pretty similar in formula with a thicker foundation like Estee Lauder Double Wear, or the Burberry Cashmere Foundation. But I think the Estee Lauder DW has more coverage from the get-go. When you pump the BECCA foundation onto the back of your hand it's like a creamy blob and doesn't move, so I suppose in one way that's a good thing if you're clumsy like me in the a.m. it doesn't go anywhere ha!!! So realistically it's a slightly heavy, but creamy consistency that blends well with both a brush or a BeautyBlender. For all you full-time folks who wear makeup most of the day, this foundation will last you 9+ hours without further touch up. Then again, I never touch up my makeup. Ever.
To be fair, I do like a good full-coverage foundation but a lot of them don't pair well with my dry/combo skin as many of you makeup wearers know, certain foundations can accentuate dry spots, or have a finish that is "too" matte, if you will. I actually prefer it applied with my BeautyBlender, to give more of a natural finish, otherwise it can look a bit too heavy on my dry skin. The thing is, although looking full-coverage, it doesn't feel heavy on the skin. I'm pretty used to how my Estee Lauder Double Wear feels, and it's not like that at all. Here it is, immediately applied using a BeautyBlender sponge.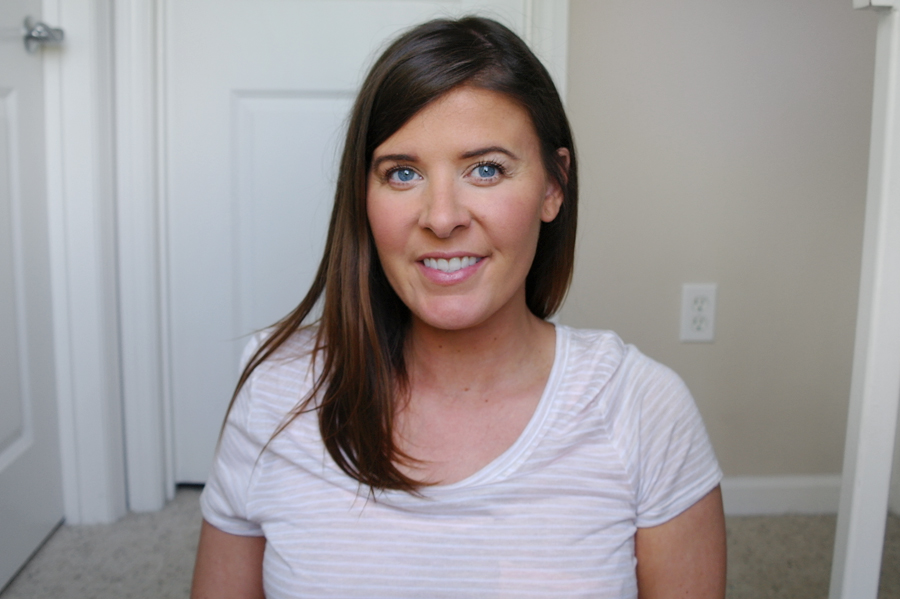 Did I photoshop my photos to make me look…. flawless? Heh. No sirree! Just a bit of brightening and the sponge tool (to get rid of that yellow-ish wall behind me). But in all seriousness, it's finally a primer I can actually see a difference with. Friggen wicked! All others I've had given to me via PR have been re-homed to family and friends. I'm just not a primer-person. The BECCA Velvet Blurring Primer Perfecting Base (take my money, please) is a different story — this is probably the only primer I'll keep around (and technically it's the only one I have at the moment). It's a liquid-to-powder blurring primer that instantly gets rid of any visible pores, and makes my 37 year old skin look 5+ years younger. Kinda velvety feeling after application. Pfth! I'll take it! Bye fine lines. It's a pretty solid product… recommended by me.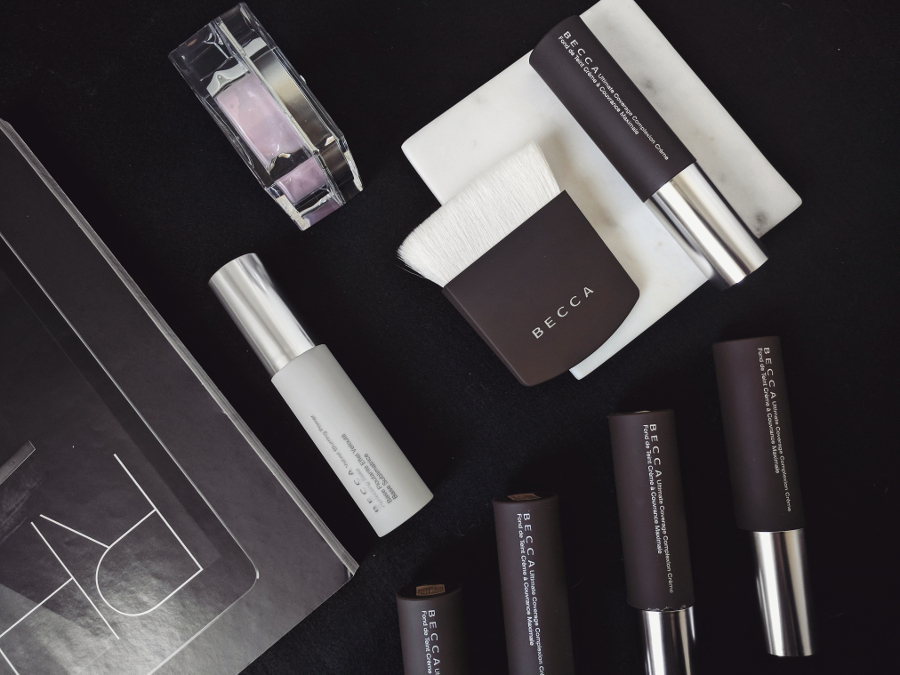 BECCA Soft Light Blurring Powder in Pink Haze call it Millennial Pink if you will. I'll be honest (like always!), this isn't my favourite packaging. I'd much rather a pressed powder. I've stated before I'm pretty clumsy (dropping expensive makeup in the toilet for instance. ugh) and when I'm getting ready there's a butt-ton of products laid out on the counter and bound to get this powder knocked over. However, it is in a sifter-like-jar. Although, a bulky jar at that. I tend to set my makeup (when I want to) with the Hourglass Ambient Powder in Dim Light, in the travel sized of course because I'm obsessed with travel-sized stuff. So, the Soft Light Blurring Powder in the Pink Haze shade is pretty similar to that, I'll admit. I know this will last me a lifetime.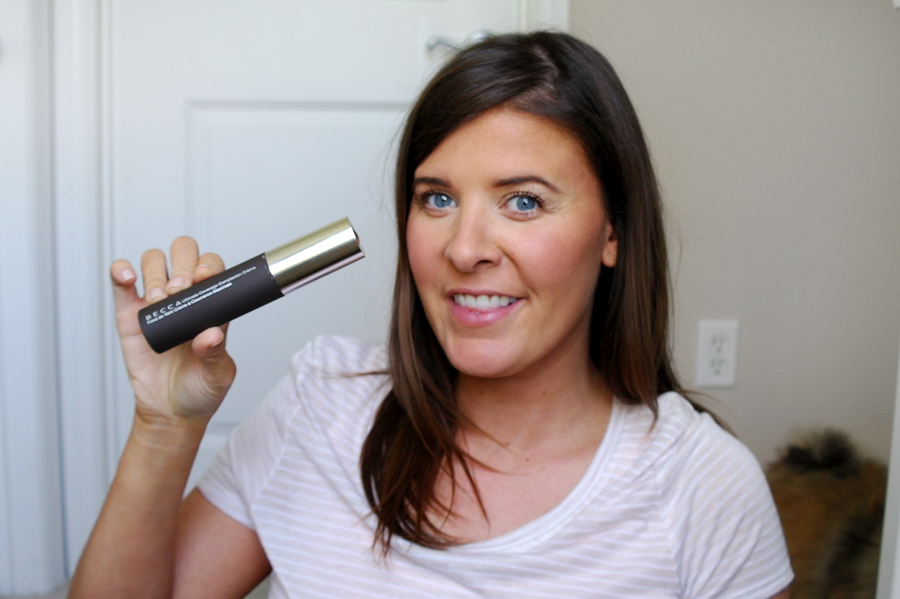 Disclaimer: BECCA Cosmetics sent these products for me to try. 
Shop the post