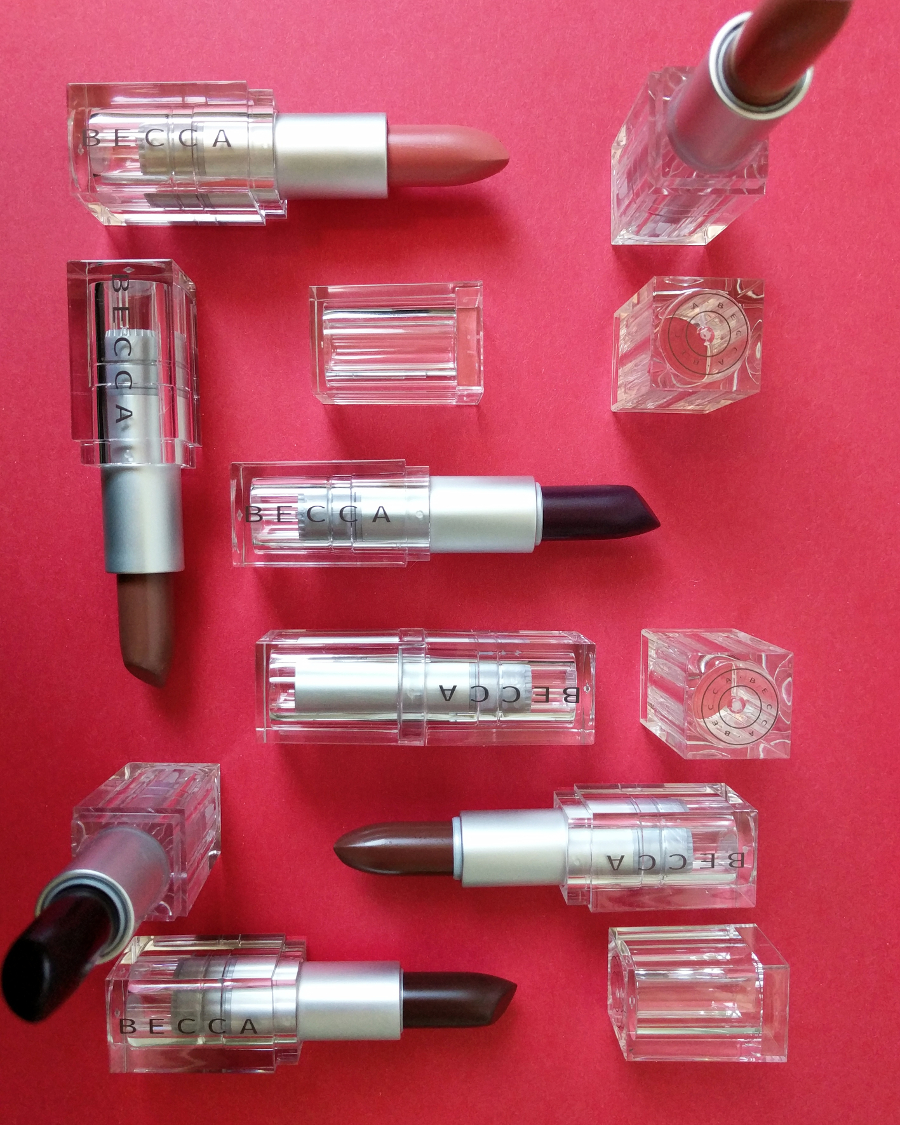 The newest launch from BECCA Cosmetics is all about showing off your natural lip colour in dessert and caffeine themed names. Mmm! These new Lush Lip Color Balms feel gorgeous on the lips, and at $22 USD a pop, you should definitely pick one up.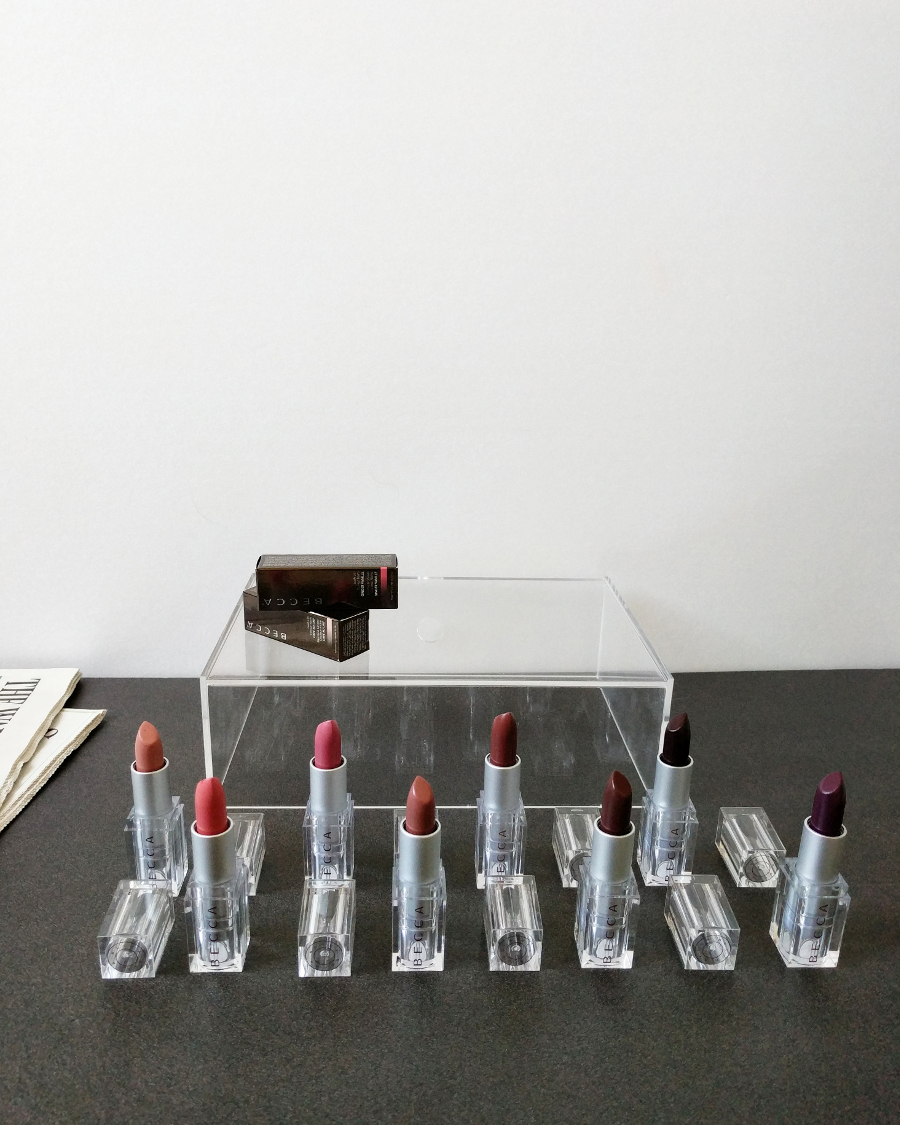 As for the formula, the best way I can describe them is a lightweight with buildable colour and has this creamy moisturizing finish to it. They don't feel waxy or weird on the lips, just a hydrating lip shade in a natural tone. You can either wear the shades with one easy coat for a sheer finish, or build it up for a bit more colour. Sounds promising right? See the swatches below to see the pigmentation, and the lip-swatches after that!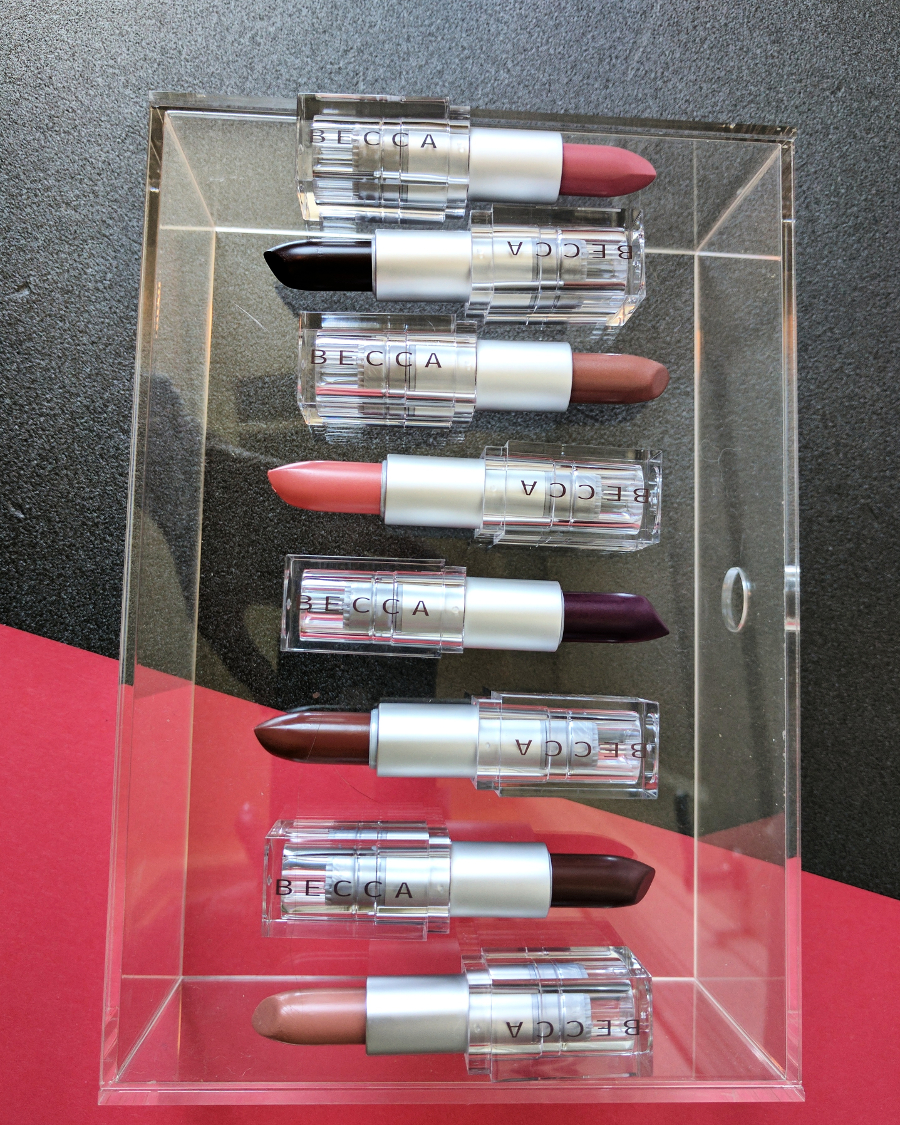 Shades include:
Café Au Lait (peachy beige)
Ginger Vanilla (pink coral) – my fave
Chai Crème (tawny brown)
Milk Chocolate (mauvey brown)
Toasted Hazelnut (rich brown)
Cherry Ganache (flattering burgundy)
Black Violet (sophisticated plum)
All of the BECCAÂ Lush Lip Color Balms swiped on my arm a few times. Now, see the swatches below (of the three lightest shades in the collection) to give you a feel of what one swipe across the skin looks like:Â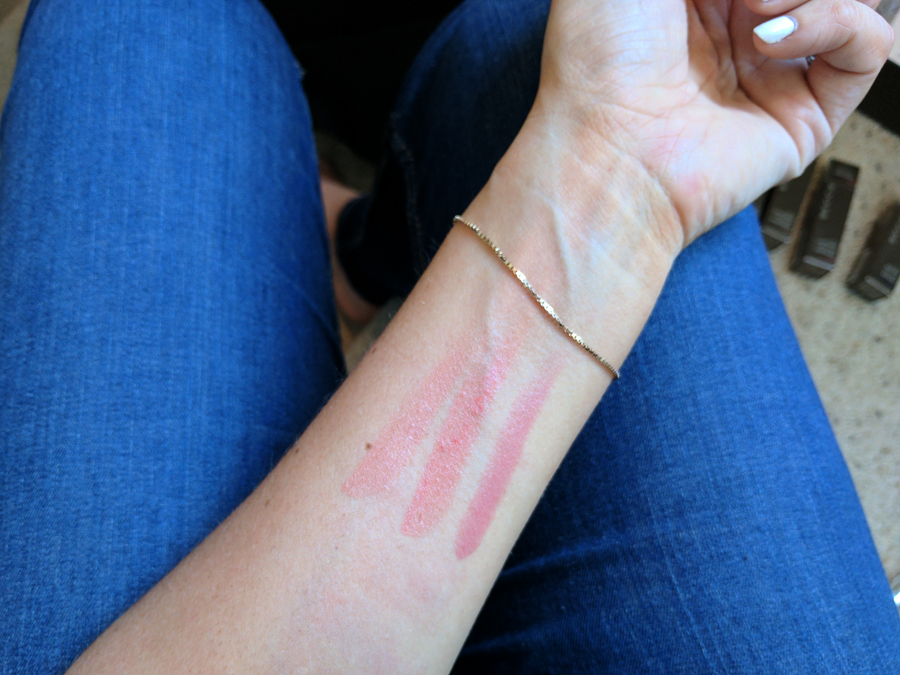 It gives a natural pigmented look to the lips, and it feels simply like a tinted lip balm; although looking quite like a pigmented lipstick in its tube.
These are the sort of balms you'd carry around with you when you know you want a wash of colour on the lips, that also don't require a mirror and precise application to apply.
Café au Lait| BECCA Lush Lip Color Balm
Ginger Vanilla| BECCAÂ Lush Lip Color Balm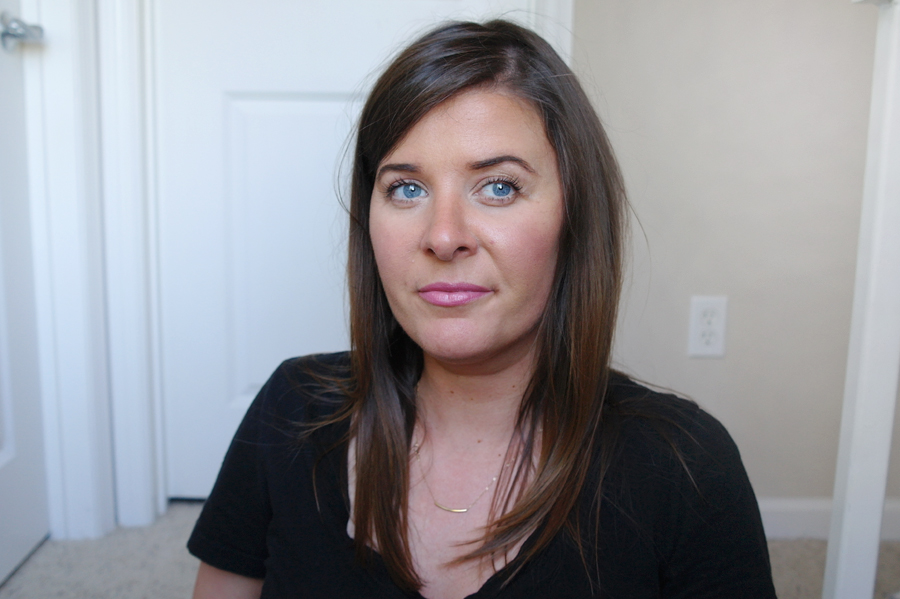 Almond Fraise| BECCAÂ Lush Lip Color Balm
Chai Crème| BECCA Lush Lip Color Balm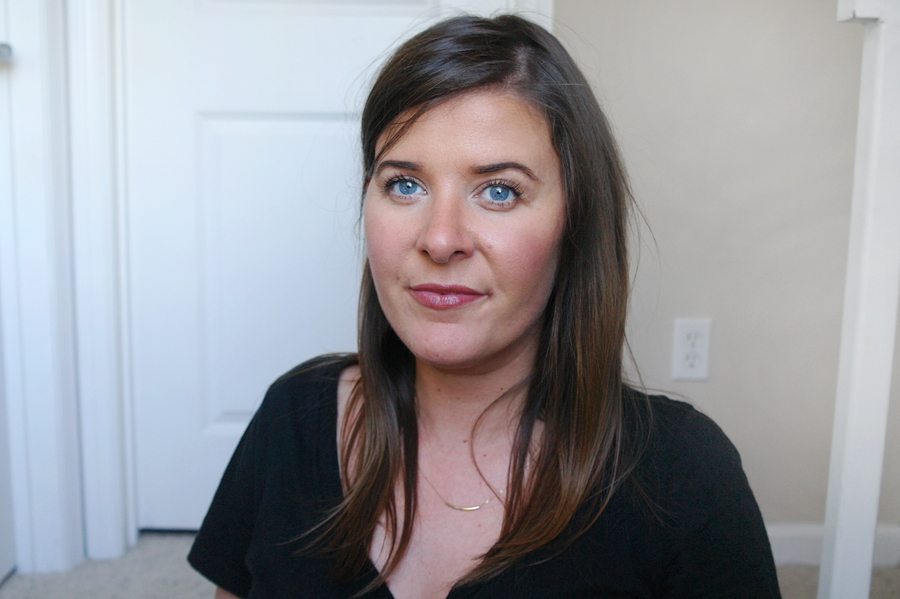 Milk Chocolate|Â BECCAÂ Lush Lip Color Balm
Toasted Hazelnut| BECCAÂ Lush Lip Color Balm
Cherry Ganache| BECCAÂ Lush Lip Color Balm
Black Violet| BECCAÂ Lush Lip Color Balm
BECCA Lush Lip Colour Balms are $22 USD and available a Ulta.com (pr sample!)