This refreshing summer salad post is a sponsored conversation written by me on behalf of Reese Speciality Foods. All opinions are my own. #Sponsored #HeartToHeartKitchen #ReeseSpecialtyFoods
The California heat is definitely getting to me, and I don't want to turn on the oven creating more warmth in the house. So, I've been playing around with different ingredients and have come up with a refreshing summer salad that has me craving it! I know, health food + me? It's kinda rare, I agree! But I've been polishing off these salads almost daily and since everything is pretty much ready, it's so quick to assemble when you have that hunger growl going on.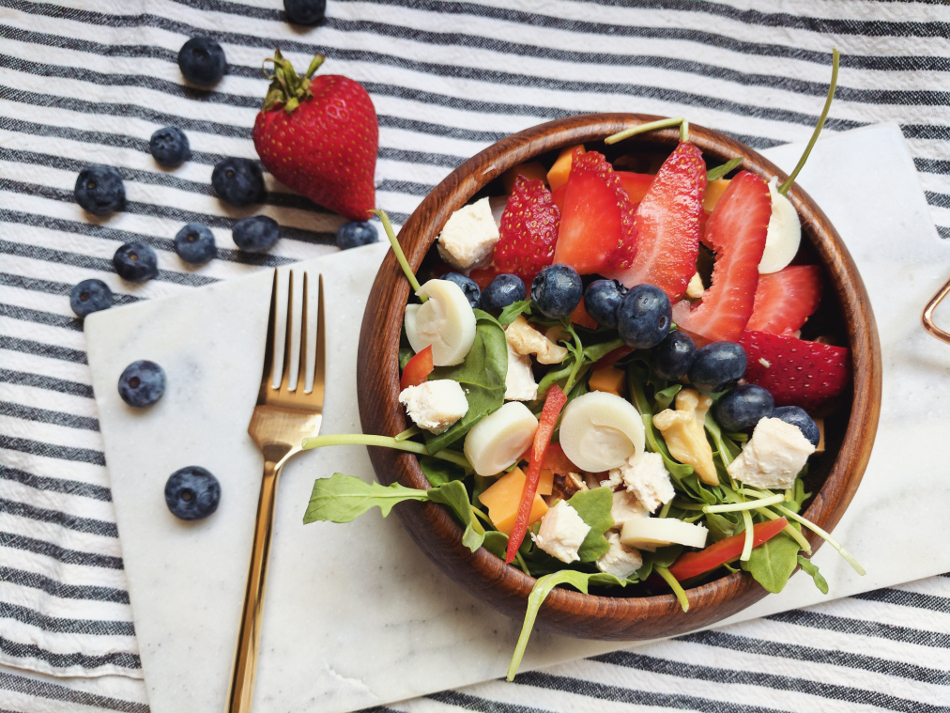 A colourful salad with an abundance of flavour. Since superfoods are all the rage at the moment, I thought I'd join in too getting all my vitamins, antioxidants and minerals all in one plate, topped with chicken and you have yourself a healthy filling meal.
Here's what I've added into my mix of arugula and spinach salad:
Handful of arugula + spinach
Raw nuts
Blueberries
Strawberries
Red pepper
Chicken
Mushrooms
Cheese
For the dressing: whisk vinegar, olive oil, and mango juice concentrate together in a small bowl, and pour over the salad. Toss gently to evenly coat.
I put a simple yet unique touch to my salad this time, the Reese Hearts of Palm. And yeah, you might be asking yourself what the heck Hearts of Palm are, they're a delicacy around the world which can be used in casseroles, tacos, salads, or in a main dish and available in a ton of varieties (sliced, pieces, etc). It's difficult to describe the flavour of it as it's something that I've had before, but I can't put my finger on it. It's tender, but has a crunch to it as well. They're really low in cholesterol, and rich in potassium — it's tasty!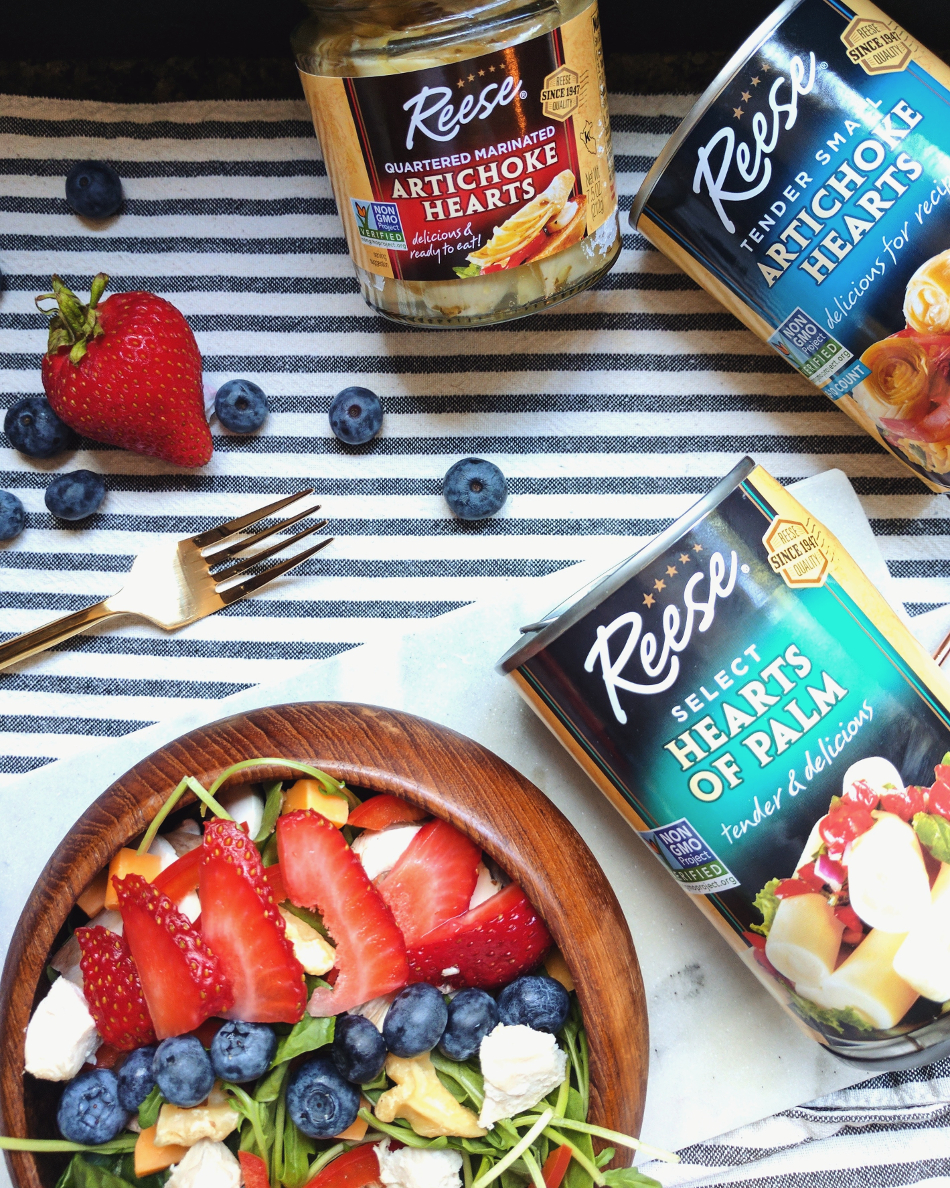 Try out other Reese Specialty Foods here.