I received product and compensation from Mead Johnson Nutrition to create this post written by me. All experiences and opinions expressed in this post are my own and not those of Mead Johnson Nutrition. You can contact Mead Johnson Nutrition with product related questions or comments toll free at 1-800-BABY-123 (1-800-222-9123).
How often did you feed your baby? Is a 13 week old still considered a newborn? I don't have a set schedule for our little guy, and I don't plan to yet. I feed on his demand. He'll go no more than 2 hours during the day without a feeding, and during the night there's occasionally a nice 5-6 hour stretch where he sleeps through til 3am then wakes up for food every hour after that. These last few weeks have been brilliant with the night times, and I don't want to jinx it but it's going great.
Of course nursing baby with breast has plenty of advantages. Obviously it's cheaper, quicker and easily accessible (lol). It's unreal how quickly it can calm baby when he's upset, and even has antibodies that help protect babies from many illnesses.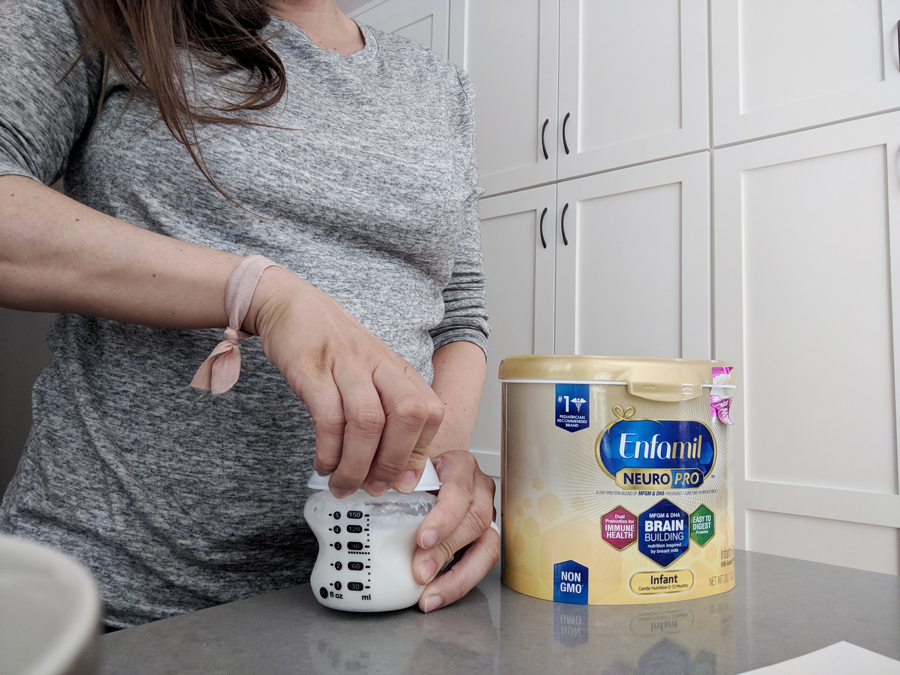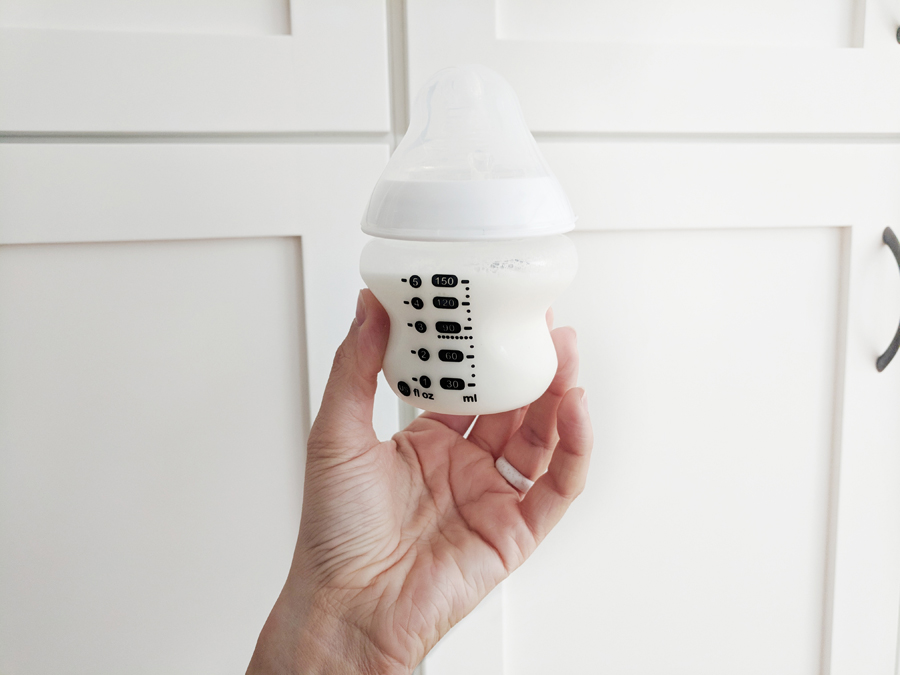 Nursing my baby isn't the primary source of getting my baby his food, I do bottle feed from time-to-time and have formula on hand for those times where I need a supplement. For instance, I'm out of the house (without baby) for longer than I thought I'd be (hello Silicon Valley traffic jams, it's a real thing) and I have to connect with who is looking after him and if my little boy is crying and hungry, I can go ahead and tell the person looking after him to either formula feed, or wait a little bit for me to come home to nurse him.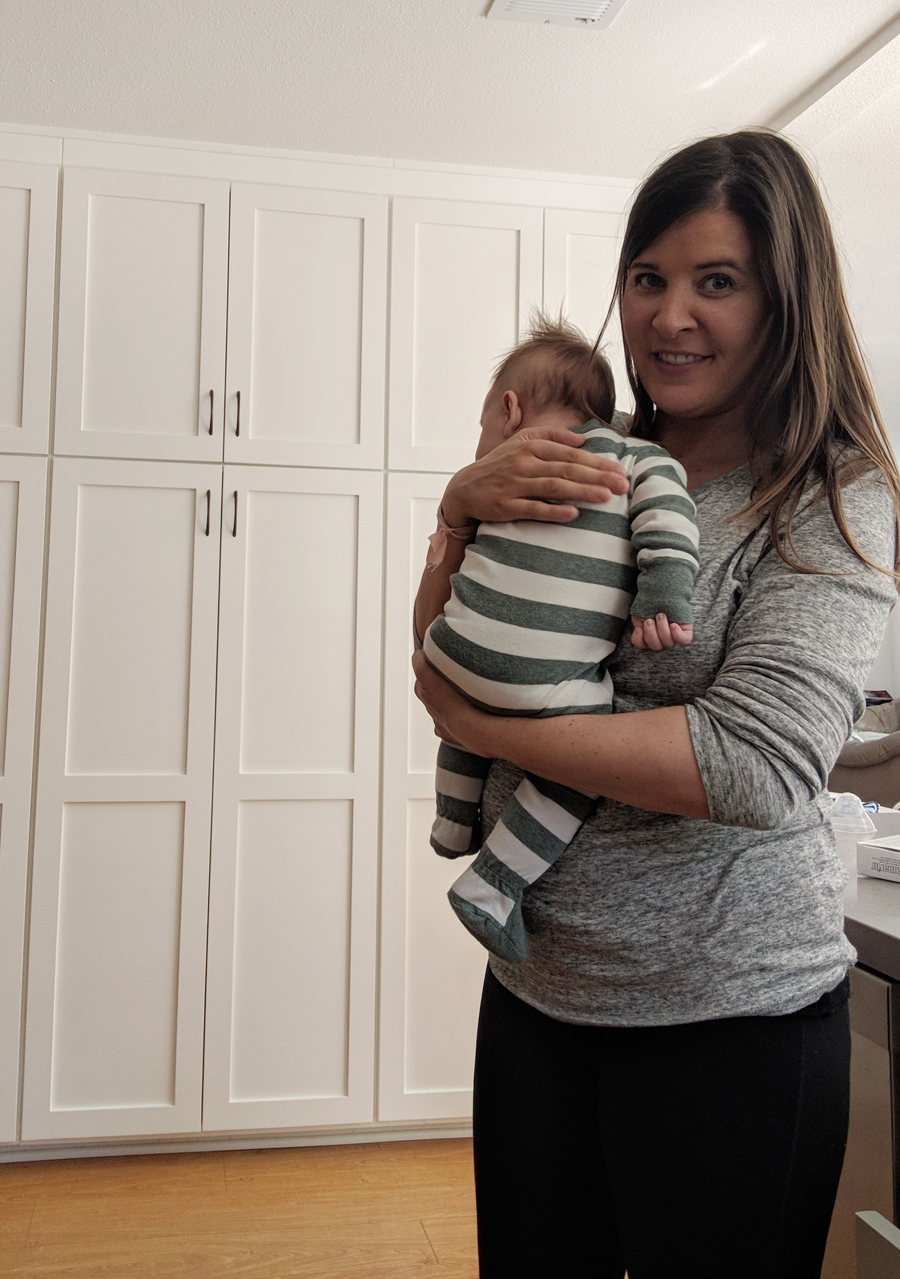 Being able to bottle feed (we use Enfamil NeuroPro™) offers me more freedom and flexibility, and it makes it easier to know how much my baby is getting.
I know not everyone can nurse their baby and they have to use a supplement, like Enfamil NeuroPro (and honestly this is the only formula we've tried so far on our little one), and that's fine – right? Your baby needs to eat.
There are lots of reasons you might not be able to nurse as long or as much as you want. When women head back to work (especially here in the United States where the mat-leave is significantly less time than back home in Canada) they might not be able to or want to pump as much as baby needs, and supplementing with or switching to a formula like Enfamil NeuroPro will help.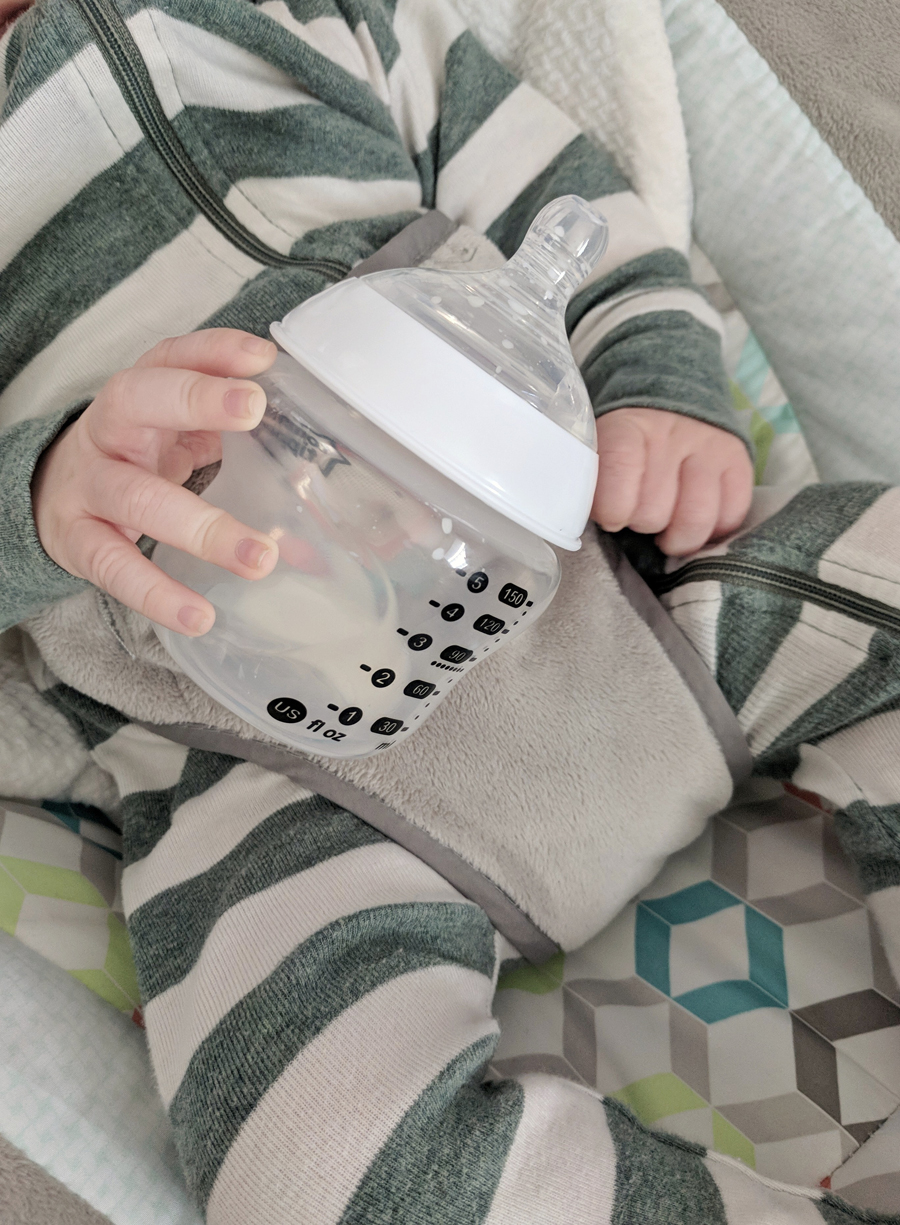 Honestly if you're looking for a formula to use on the regular for your infant, or have as sort of a back-up plan for when you're not around, the Enfamil NeuroPro is a great one to get you started.
New to the Enfamil line, Enfamil NeuroPro has brain building nutrition inspired by breast milk. NeuroPro has a fat protein blend of MFGM and DHA which was previously only found in breast milk*. Enfamil offers the first and only formula that has MFGM in amounts supported by clinical research. MFGM has been clinically shown to help close the gap in cognitive development between formula-fed and breastfed infants**.
Everything begins with nourishing the brain, and Enfamil is dedicated to learning more about the benefits of breastmilk and NeuroPro is born of that dedicated focus. They've been trusted by hospitals for more than 25 years.
Talk to your doctor if you have any questions about feeding your newborn.
Visit Enfamil NeuroPro or call 1-800-BABY-123 (1-800-222-9123)  for more information and to request a free sample.
This is sponsored by Enfamil® Infant Formula.
*In amounts supported by clinical research. As measured by Bayley cognitive scores.
**As measured by Bayley-III cognitive score at 12 months in a different formula with MFGM added as an ingredient.