Hey hey! Back from the land of Canada, and thankfully not jet lagged. To be honest though, I never seem to have it too bad traveling east to west, but vice versa? A completely different story. But I didn't let that stop me from taking my nephews out in Newfoundland and playing pranks on them (drinking ocean water). It's my second day back in California and I'm feelin' grand 'n gorgeous. Because the past few blog posts were pre-written and scheduled, I feel like it's been ages since we caught up! Hello! How are you?
I can't believe we went to Newfoundland, then Ontario all in one trip. So fun, but definitely jam-packed.
I haven't been blogging frequently and although I do miss the daily posts, I think it's a nice change. It'll give people time to catch up (if they wish to do so) without feeling bombarded by the amount of posts, ya'know? At least, that's going to be my excuse for now.
I'll tell ya what does tick me off though, the delivery folks around here. It's not just USPS, it's all of 'em. UPS, FedEx, you name it. We have a camera on our front door and while we were gone I added a notice saying "Drop parcels off at front desk". 2 of my 3 parcels have disappeared. Either didn't make it to the front office, or what. Either way, I'm not going to stress too much about it (if I paid for it, I can get refunded, if it was PR it can be sent again). But I can't help feel extremely frustrated at the amount of parcels that goes missing around here. And it's not that they're stolen from our porch either.
The day that we were leaving I luckily received a new June POPSUGAR box (POPSUGAR sent me this Must Have Box to try #ad). My last one (also free) got lost/stolen and I don't blame them for not wanting to work with me for a few months thereafter, since the tracking notification said it was delivered. Anyhoodles, I got a sweet new box and thought I'd share the contents with you.
Pretty appropriate box considering how summery it is. POPSUGAR also wanted me to share a special coupon code for you guys. Include the code SHOP5 (which never expires) to allow $5 off your first Must Have Box.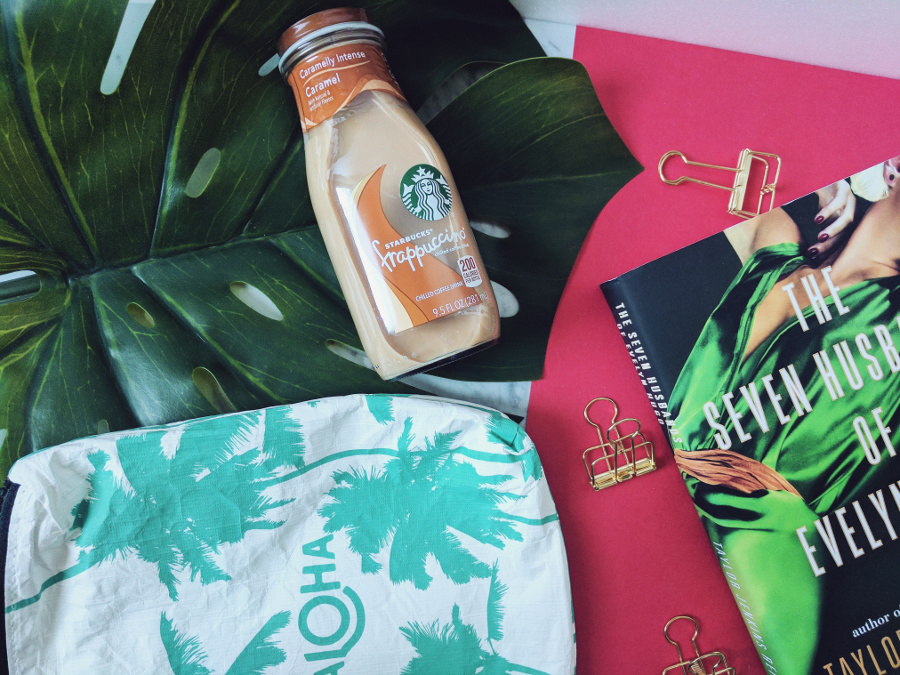 Cozy up beachside with a book, and a starbucks drink, summer trucker hat, the bag to put your wet swimsuit, and sea salt spray for your beachy-waves. Awesome.
Hope you're all having a great summer!