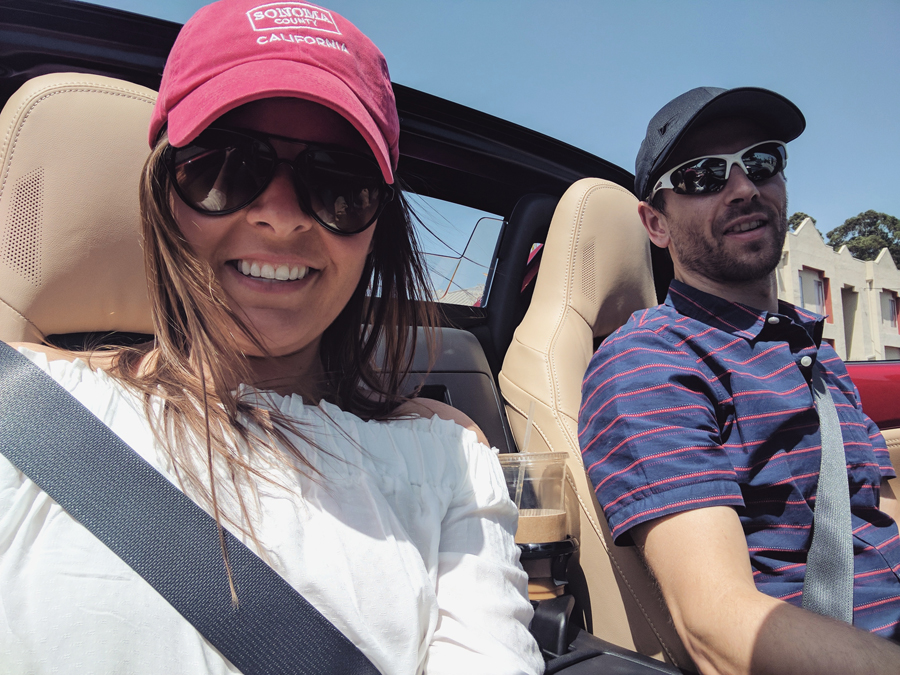 Although my birthday was a few weeks ago, I can't help but smile at how awesome (yet simple!) it was. All I wanted to do was have a convertible for a week and cruise the town. And we did just that.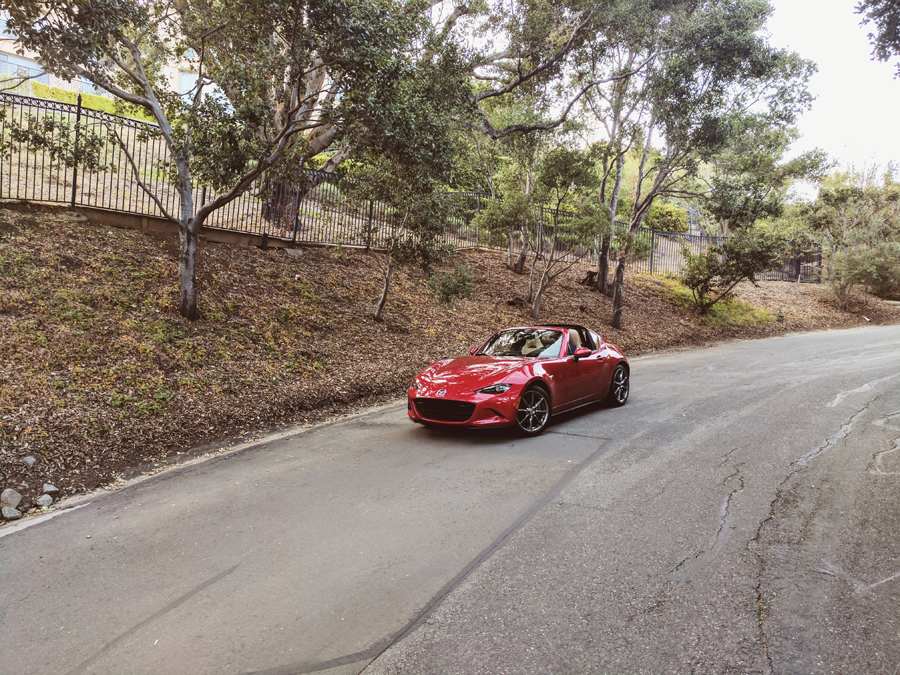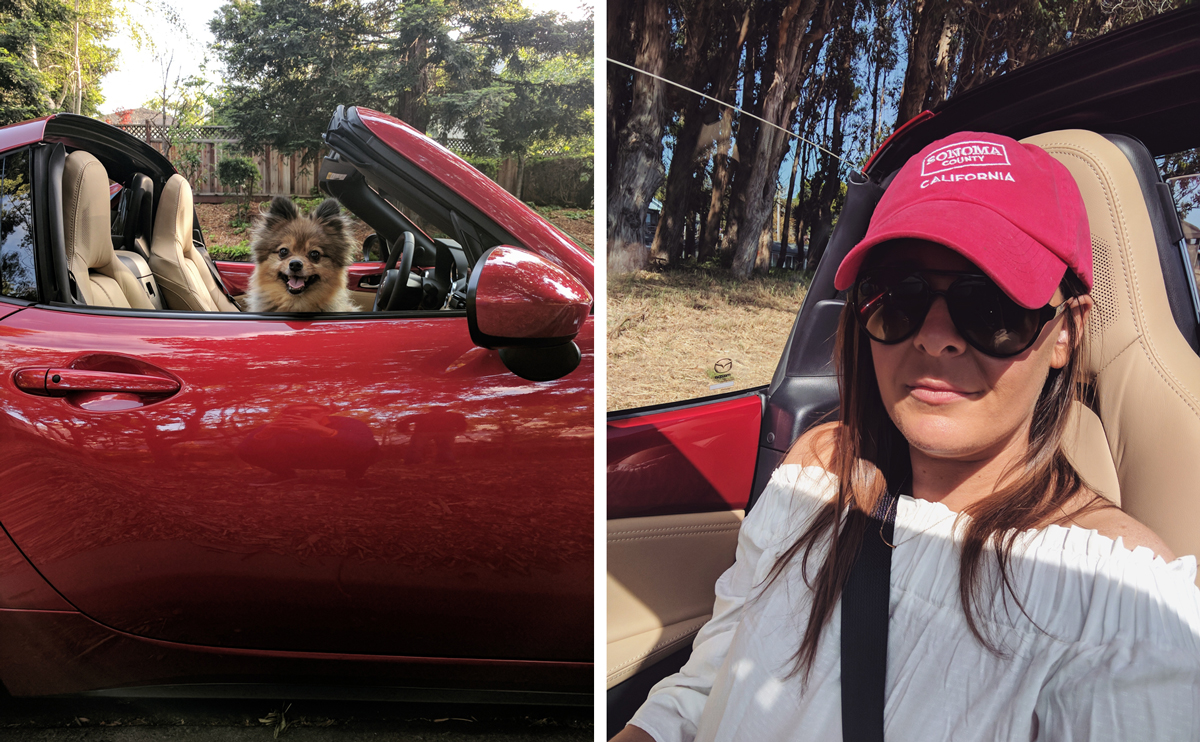 The shiny red convertible, Mazda MX 5 RF was "ours" for the week. But since there was a bit of a mishap with scheduling on the vehicle I ended up accepting the manual transmission one and then handed over the keys to my husband (with the company's approval). You know that not only made his week, but made mine too since I got to be, well quite literally chauffeured around on my actual birthday haha! Best kind isn't it!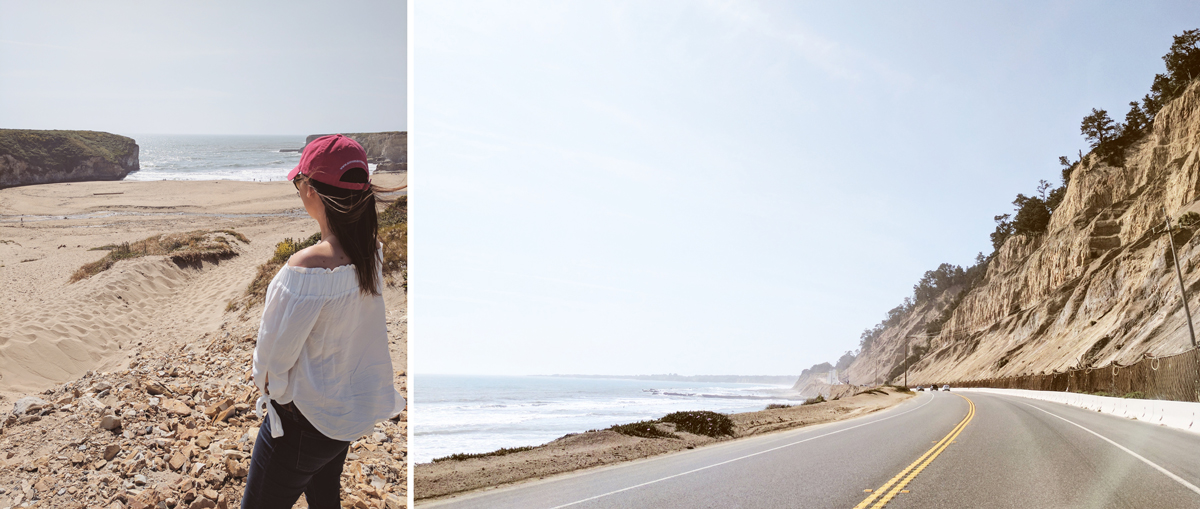 On my birthday, as mentioned I had no other plans other than to relax and spend the day driving with Mr. Spiffykerms. We cruised down the California coastline on the scenic PCH (pacific coast highway). We stopped at a coffee shop in Santa Cruz that I found on yelp, and drank iced drinks in the sunshine.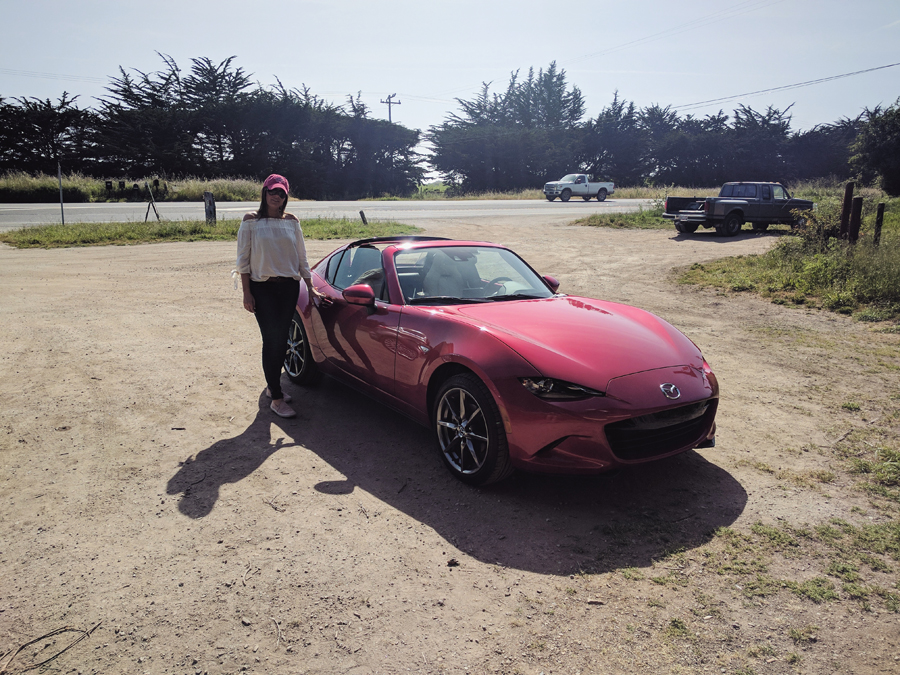 It was flippin' glorious and honestly one of the best birthdays I've had to date. Mainly because my husband was finally relaxing with me (I have no trouble relaxing lol) without a schedule or a plan in mind. We stopped at a beach, then continued exploring in the MX5, obviously with the top down at all times. A sweet taste of convertible life for 7 days. My goodness.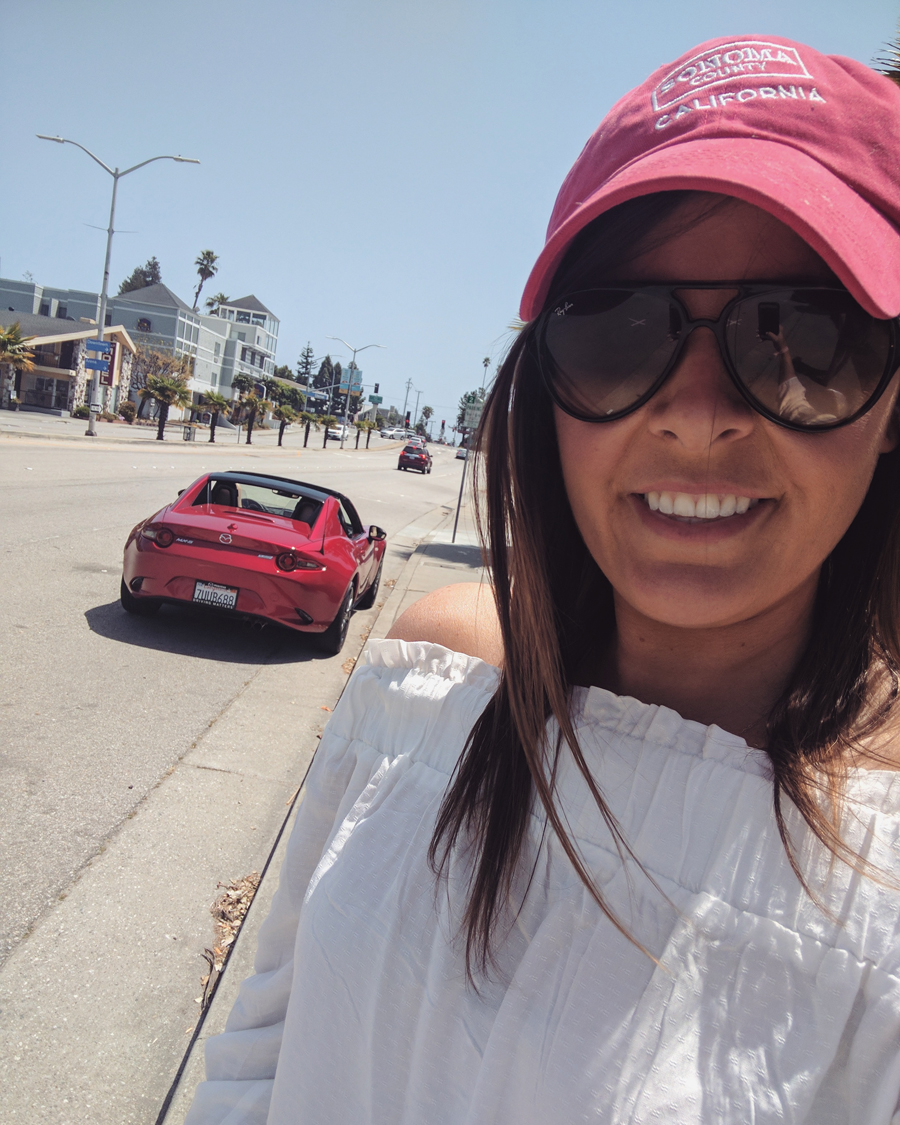 After trottin' all over, we started filming some drone videos (see the video at the end of the post) right before sunset. Finished that up, and drove to a Mexican restaurant for some nachos (I've been craving Montana's Nachos from Canada since for-ever… I can't seem to find a tasty plate of nachos around here at all! lol).
And that's it! The birthday adventure, with Mazda. :)
Because I've posted it a dozen places all over the internet already, it might be overdone. I still wanted to include it in this blog post though. The drone video! Although I said I had 20+ minutes of footage, there was definitely a lot more, I just roughly cut the clips and ended up with 20 minutes to cut down to a 59 second video. I thought it was neat. My husband did all the filming, and I edited the video together.