A taste of Swedish luxury for a week, with the 2017 Volvo S90 T6 AWD Inscription. So I'm just going to roll with it — or rather, I did roll with it for the week (ha! get it… car… wheels… rollin')!!
Some days I laugh too hard at my own jokes. What can I say, I'm easy to please and when it's luxury I get giddy. Volvos makes me giddy apparently. As a matter of fact, it made Alfie giddy too. It's been pouring non-stop since before Christmas here in California, making it go from a severe drought to devastating floods, so I haven't been gallivanting around with Alfie taking him on adventures because neither of us wants to give him endless baths because it's so mucky and muddy out.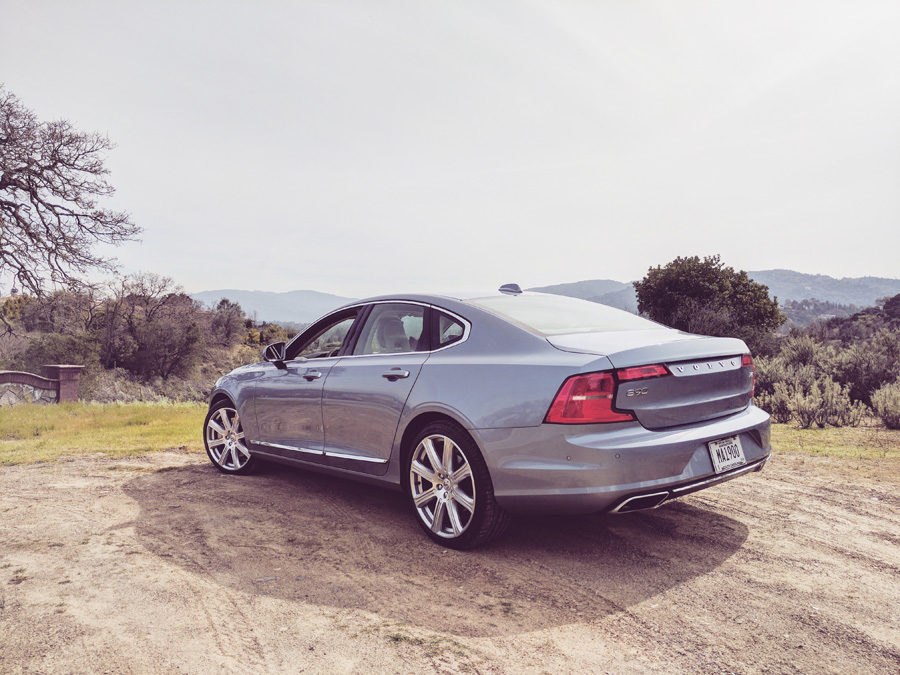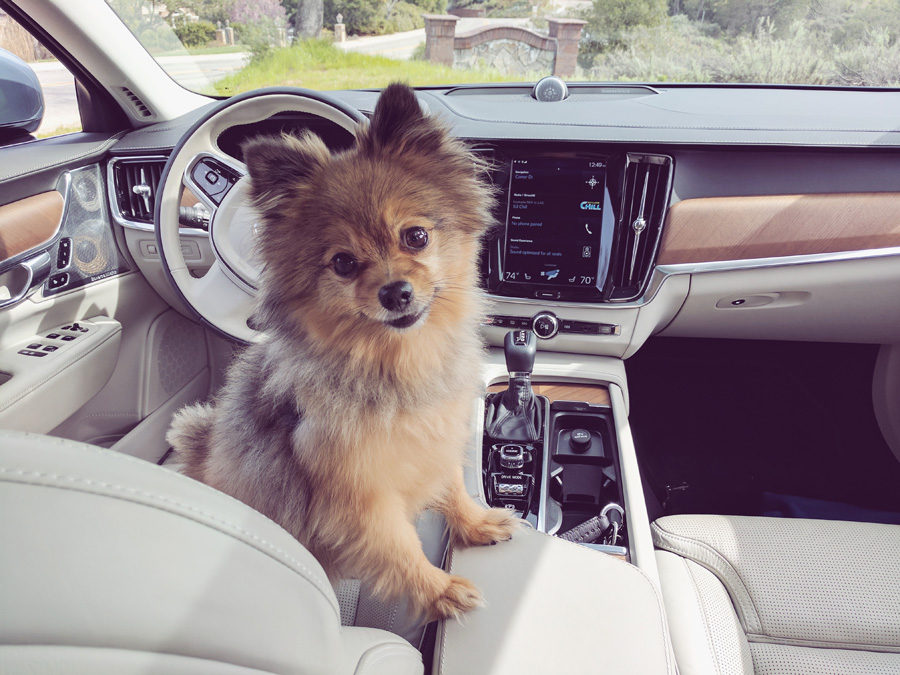 But the rain stopped for a bit! And Alfie got many adventures in. (Hit "read more' below…this post is long!)
I haven't reviewed a vehicle in a while, primarily due to the lack of parking situation around these parts. I gotta jump through hoops to get parking where we live. But that's neither here nor there (except, it is here.. where I live). Okay enough of the bad jokes.
I was first introduced to the Swedish vehicle being the passenger of one 20 years. ago. What? Twenty? I officially feel old, saying that. The late 90s my bestie first got her license, drove her parents Volvo and it was the coolest car of the bunch of us, she was also one of the first of us who got a car-cell-phone. Remember those? I won't tell you what we did when we were driving around St. John's, Newfoundland in it, but we definitely made some memories in that car. So many songs bring me back to those days of cruising around with her in that specific green Volvo. Now it was my turn to sit in the drivers seat and experience the fun.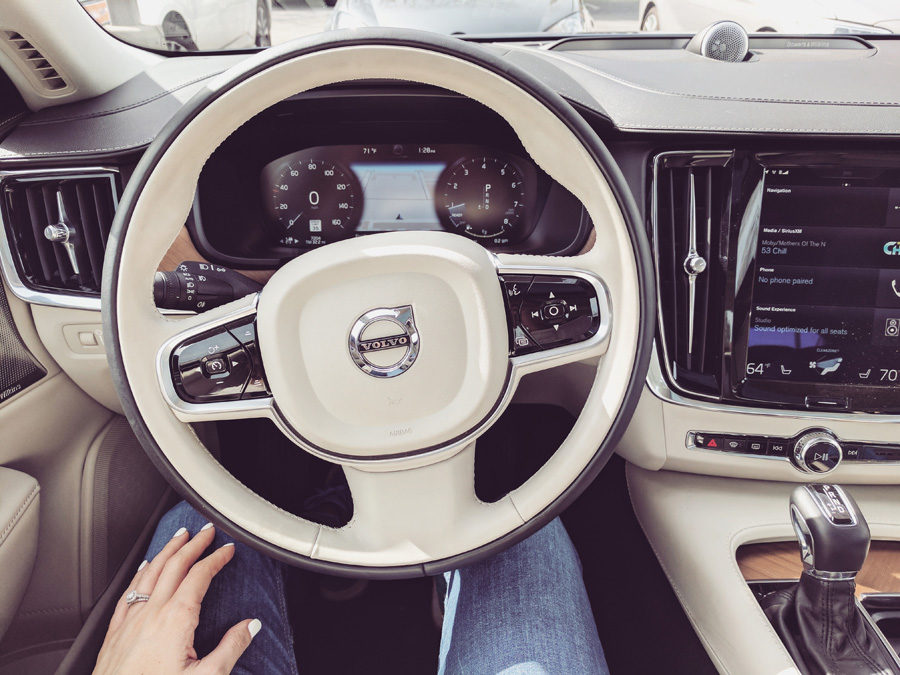 So I'm one of those nosy people who enjoy seeing a behind-the-scenes (bts) look from bloggers. Snapchat and Instagram are perfect for that, and I often do many BTS on both outlets. While having the Volvo for the week I snapchatted most of my days with it, taking Alfie out on adventures, mentioning it didn't have heated seats — then finding out the following day I was telling lies and it in fact does have heated seats, AND A HEATED STEERING WHEEL. WHAT!? Cooling seats too. B'ys this is pure class.
Like I said, behind the scenes is a regular occurrence here, because I basically live with my phone by my side. Who doesn't, these days. My previous phone was a Nexus 5X, but I had only been using that for a few months before Google invited me to try (and keep — holy jaysus) their Google Pixel. Pretty sure I was one of the first to upload a Pixel Unboxing video. My first video that made me a few bucks which actually got a ton of slack from internet trolls. Exciting! Before that I was an avid fan and user of BlackBerry. Appropriately so, due to us living in the home-base of BlackBerry for over 8 years (Waterloo, Ontario Canada folks!). Now we're living in the home-base of Google, here in Silicon Valley. It's kinda funny when I type that out, really. As much as it hurt to give up BlackBerry, it just wasn't working as swiftly as I'd like, due to BlackBerries changes over the years. Sigh.
I'm definitely a huge fan of the Pixel.
It's quick, it takes excellent pictures, video stabilization is wicked, and works well in low light.
Unfortunately, I dropped it on the tile floor a few weeks ago, and even with the case on it, it was damaged. I almost cried, I am SO careful with my phones but I had my bathrobe on (lol) and my phone was in the pocket, bent over to pick something up and the Pixel fell to the ground. I have two chips on the bottom screen (and crossing my fingers it doesn't spider up — so far, so good). Besides that, all of my blog, and instagram photos are taken with the Pixel, and only edited with the phone. Some slick.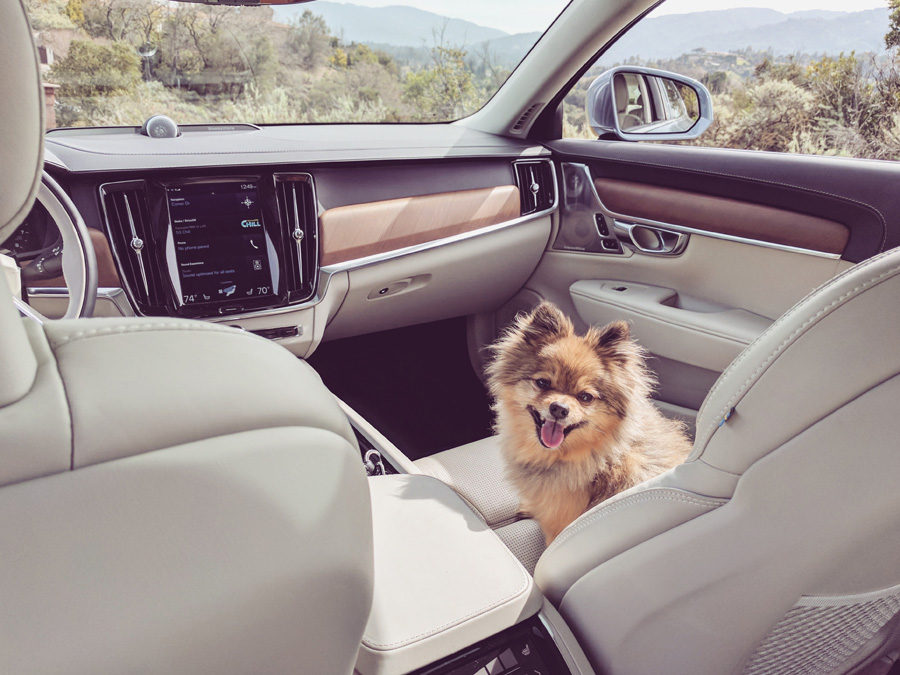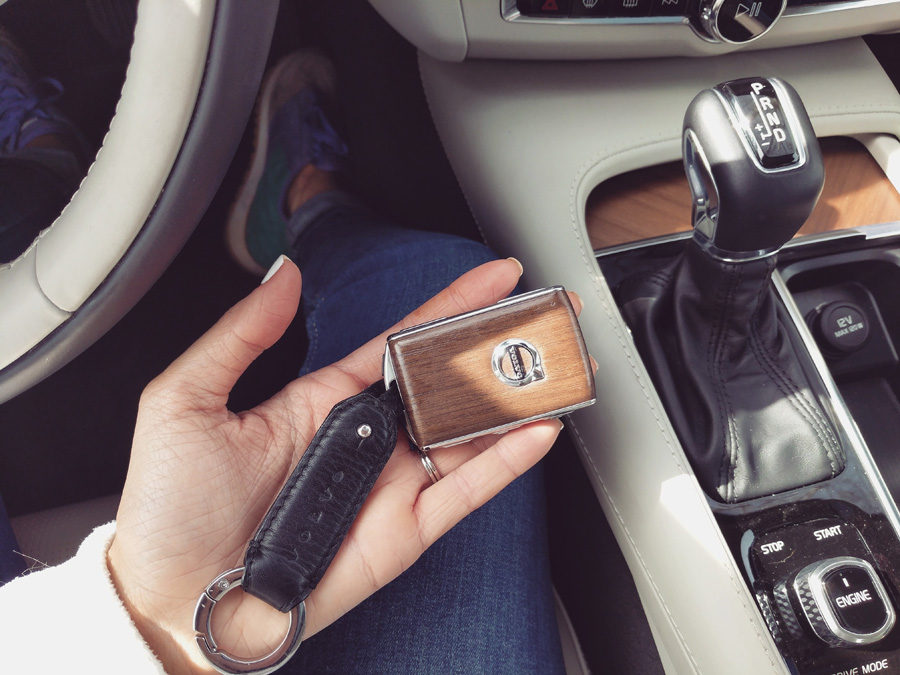 Talking about slick, fast-key systems; keeping your 'key' (it's not even a key, look!) in your pocket and set your hand on the door handle to unlock the driver's door, or again to lock the vehicle. Starting the car has to be the most fun, it's a twist of this square knob and the engine starts right up.
Favourite features:
The headlights adjust to where you're driving rather than straight on, I noticed this when driving an on-ramp to the highway at dusk and the lights were following me where I was looking.
An older gentleman in the car next to me at a stop light mentioned "Miss, you have a beautiful looking Volvo there". Hee.
ANOTHER dude at a stop light and I had a grand ol' chat about the vehicle too. No word of a lie, this has gotta be the most questions from strangers in vehicles next to me, asking me about a car.
The rear view mirror, and the two side mirrors had an auto-dimming to it when cars/headlights were behind me. Making me NOT blind! Hoorah! That's what you get with luxury vehicles, I imagine. Though I've never seen it before and it was definitely neat to witness.
3 drivers settings — eco, comfort, and performance. The latter was my favourite, it usually is ;)
HEATED. STEERING. WHEEL. Since it's been "cold" (relative term, hey?) in California, it's been cranked. Get's hot b'ys!
Touch screen… the size of an ipad.
360º camera = ideal for parking. Ooh and sensors to let you know you're too close to an object (curb, bush etc lol) while parking. Definitely came in handy when I was alone and didn't have to hop out to judge how close the car was to another.
The white steering wheel. Swoon.
That little Swedish flag on the passenger seat. So subtle, so awesome (guys, it's the little things that impress me).
Gosh, this is getting long, and Alfie is looking fed-up with me taking photos. He's not always patient with me. Clearly I missed blogging this week and needed to tell you every single detail. ;)
While this isn't a hatchback, I always had my eye on the Volvo hatches (along with glorious Lexus one, too). But, it's much far out of my little budget. So I'm pretty stoked to have the opportunity to dip into the Volvo-club for even just a week! Thanks for the fun drive, Volvo!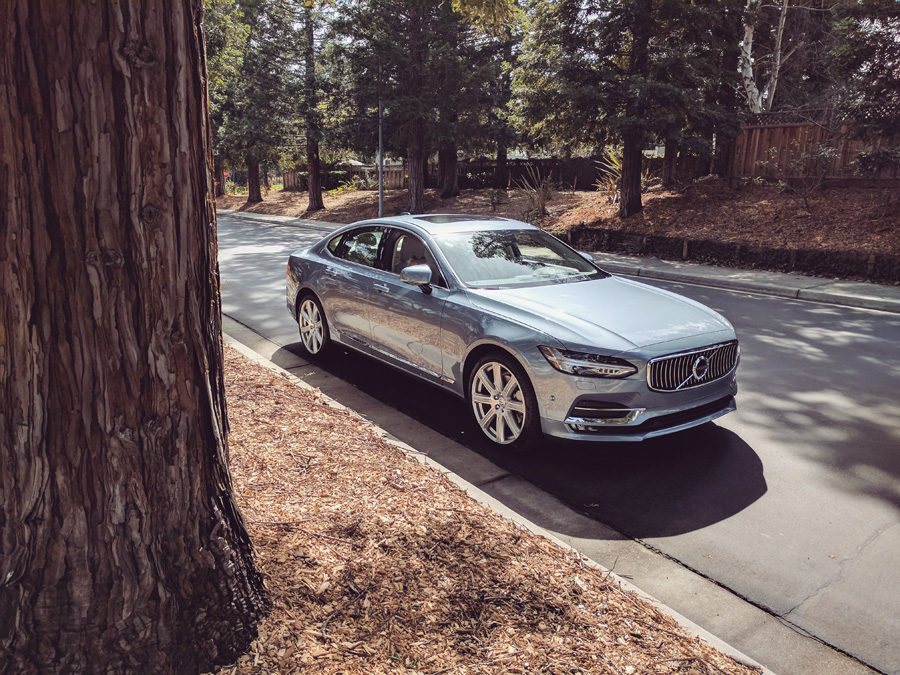 2017 Volvo S90 T6 AWD Inscription
MRSP: $66,105
Instagram | Twitter | Facebook | YouTube