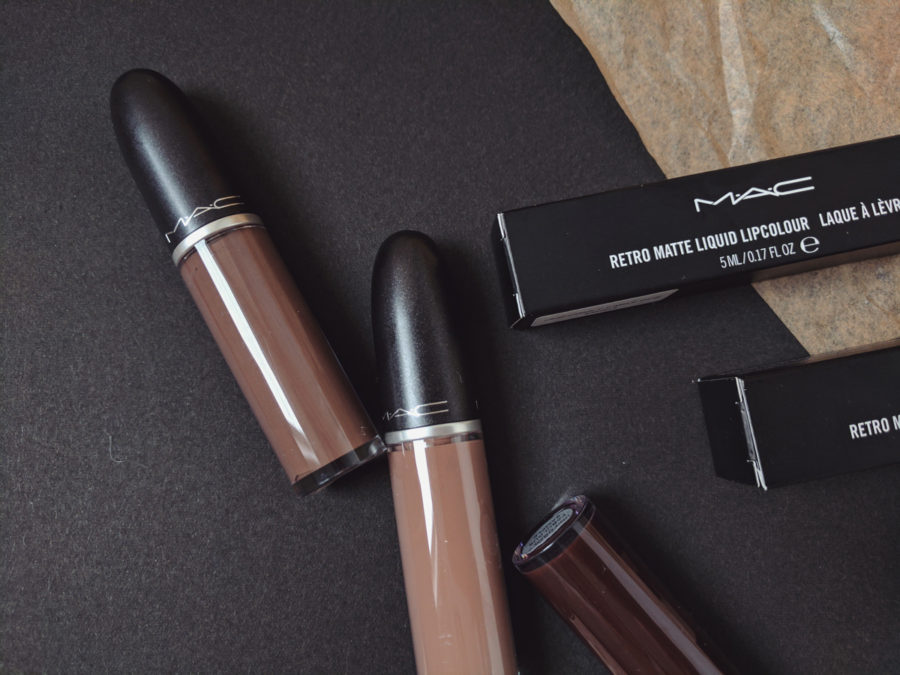 MAC Retro Matte Liquid Lipsticks launched new shades at the beginning part of 2017, and while they do look pretty bold in the tubes, some of the shades I got I might actually wear in public! Lol.
While the Retro Matte Liquid Lipsticks are in fact matte, they're not uncomfortable. A little dry on the lips, but that's the nature of the game with liquid lipsticks. I'm going to be honest — I don't know if it's only my lips but the colours don't seem to last the intended time on me. I get a funny lip-liner look when I wear them for more than an hour. I haven't tried wearing them with lipliner, but perhaps that'll be my next experiment with these.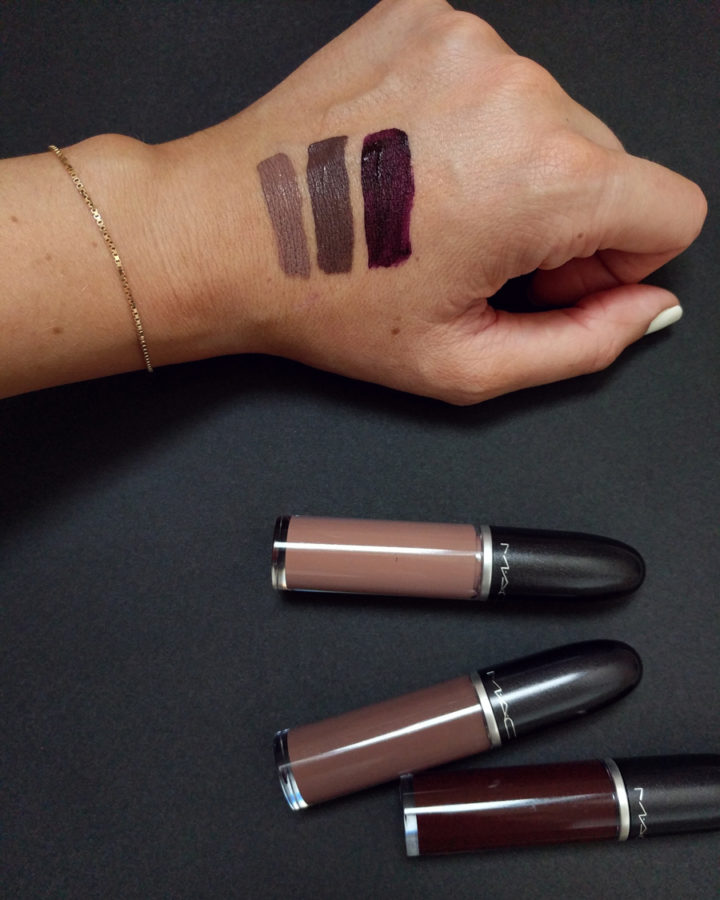 The formula is easy to apply, and it blends smoothly and the pigmentation is substantial with intense colour payoff with one swipe giving you a completely matte finish.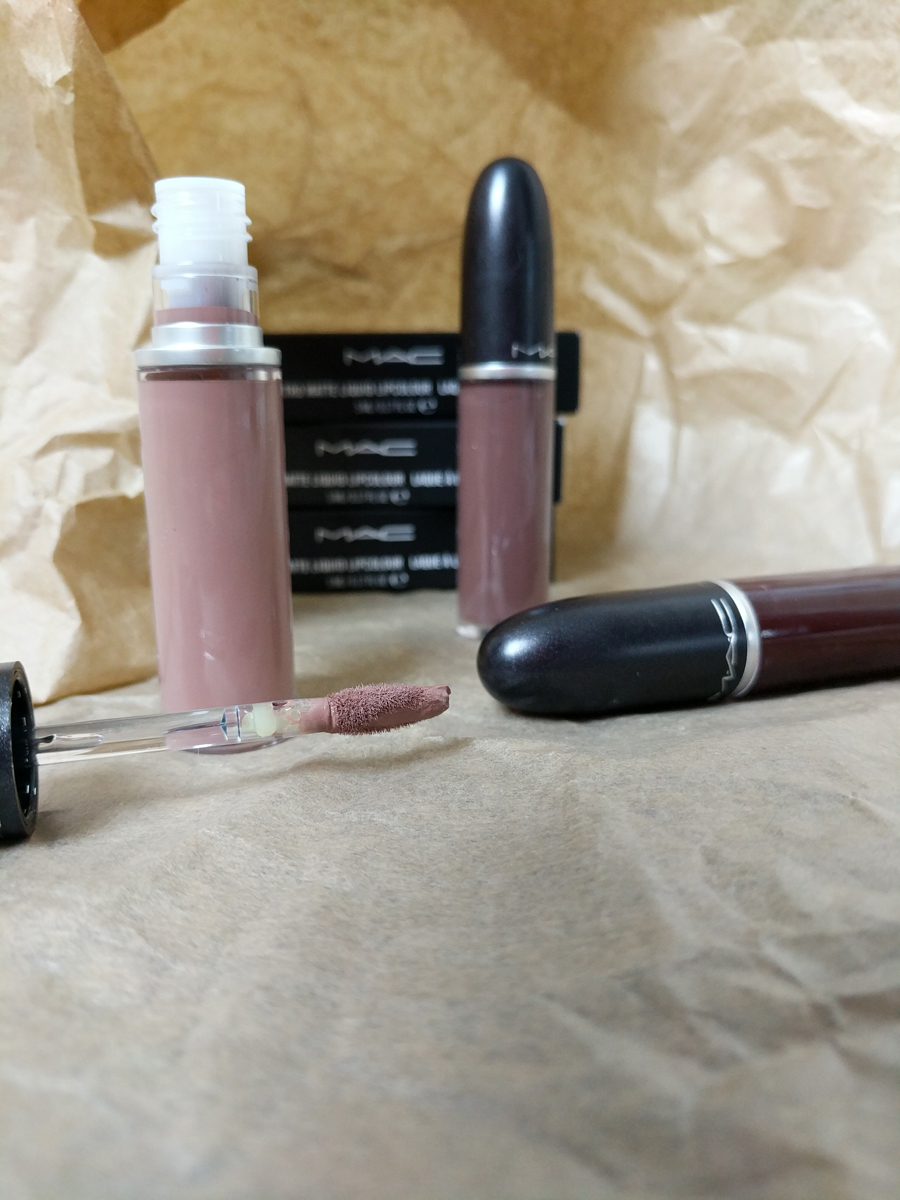 Onto the swatches of the three unique nude-brown-grunge shades. Don't forget to scroll to the bottom to see my short YouTube video of them, too!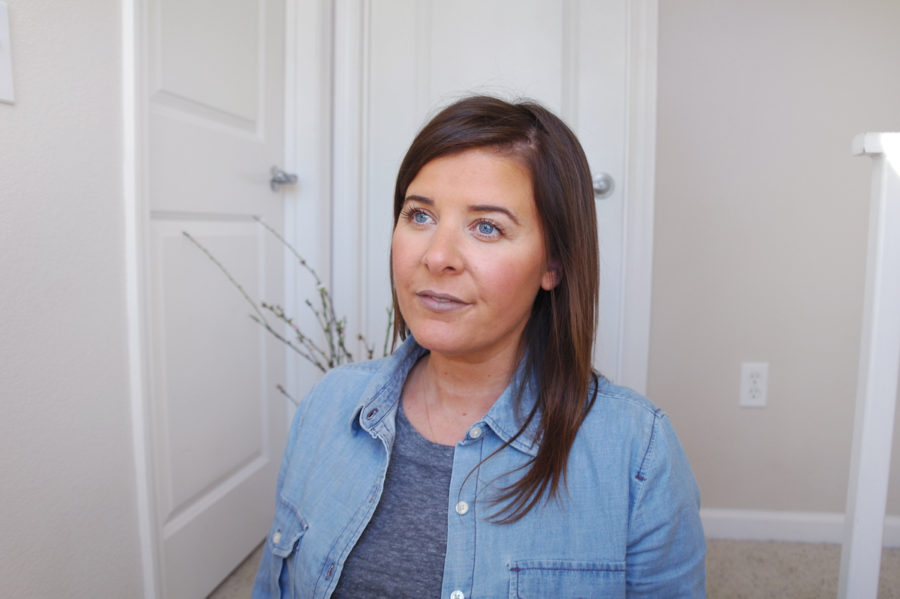 MAC Retro Matte Liquid Lipstick| Café Au Chic · Greyed beige
MAC Retro Matte Liquid Lipstick| Ess-presso · Deepened chocolate brown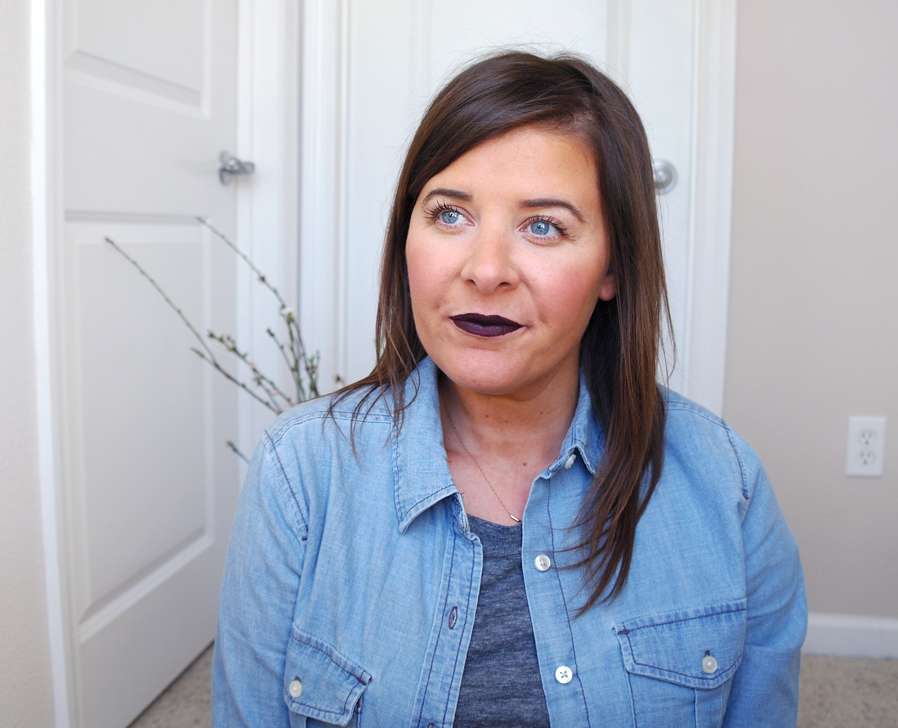 MAC Retro Matte Liquid Lipstick| Uniformly Fabulous · Blackened grape
Thinking the middle shade (Ess-presso) would be the easiest colour to wear on my complexion, I was wrong. I much prefer the cement-grey called Café Au Chic, and the blackened grape shade took me by surprise too, sure it's a bold lip but that's all in right now!
A few questions for you: What are your thoughts on this formula from MAC? Do you own any? Would you wear any of the shades I have on my lips, above? If you were to select any of the three above which would you choose?
Watch the short video!
Shop MAC Retro Matte Liquid Lipsticks| $25 CDN · $21 USD