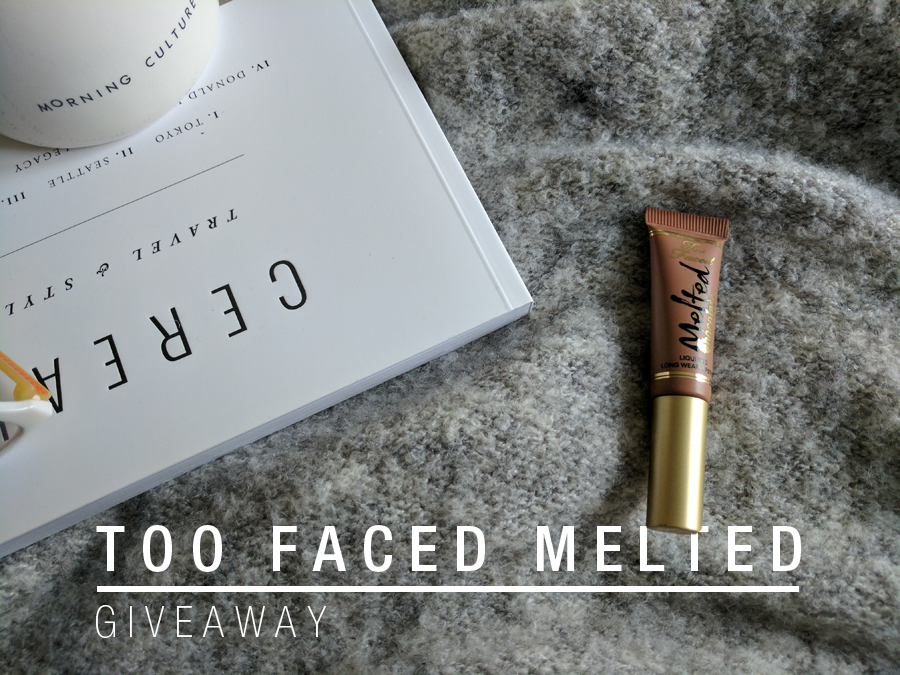 Happy almost-weekend, friends! Let's kick off this weekend with an awesome giveaway!
Since I've been working with the Too Faced brand for a while, I asked if I could host a giveaway for you guys too, instead of just reviewing product for you and you not having the chance to play with it either. Since I'm Canadian living in the USA I am keeping the giveaway open to both USA + Canadian residents. Heck, it's almost Christmas, why not open it internationally? I'm the one shipping it out to you guys!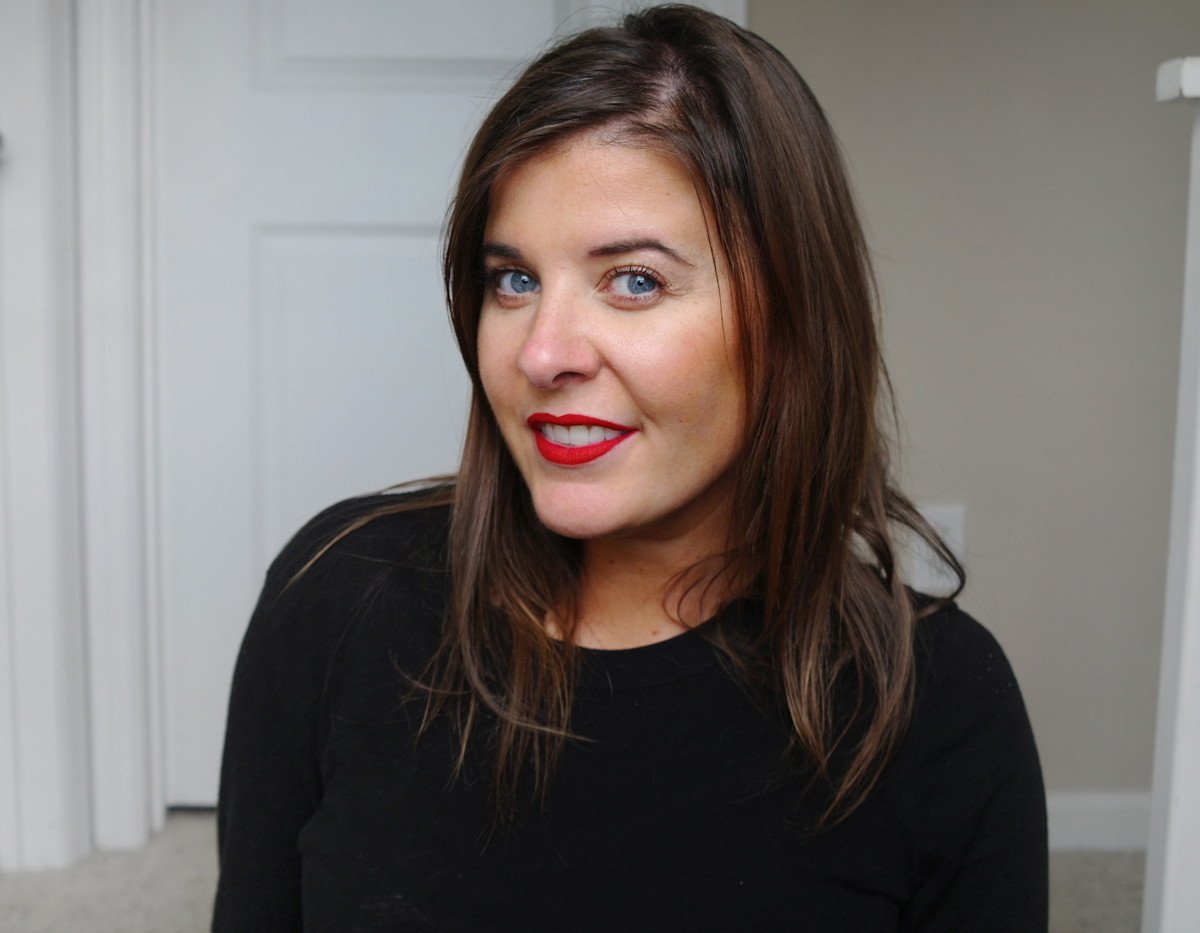 Whether you want to keep all the mini's for your clutch to re-apply during those Christmas parties you'll be attending, or divide it up to share amongst friends, that's for you to decide once you win.
I'm going to be giving away this four piece of deluxe sizes of the Too Faced Melted Merry Kisssmas | The Ultimate Liquified Lipstick Set!  $25 USD | $32 CDN
The package contains Too Faced's bestselling Melted shades: Chihuahua and Fig. They also added the Melted Chocolate in Honey and a mini Melted Matte in Lady Balls (lol).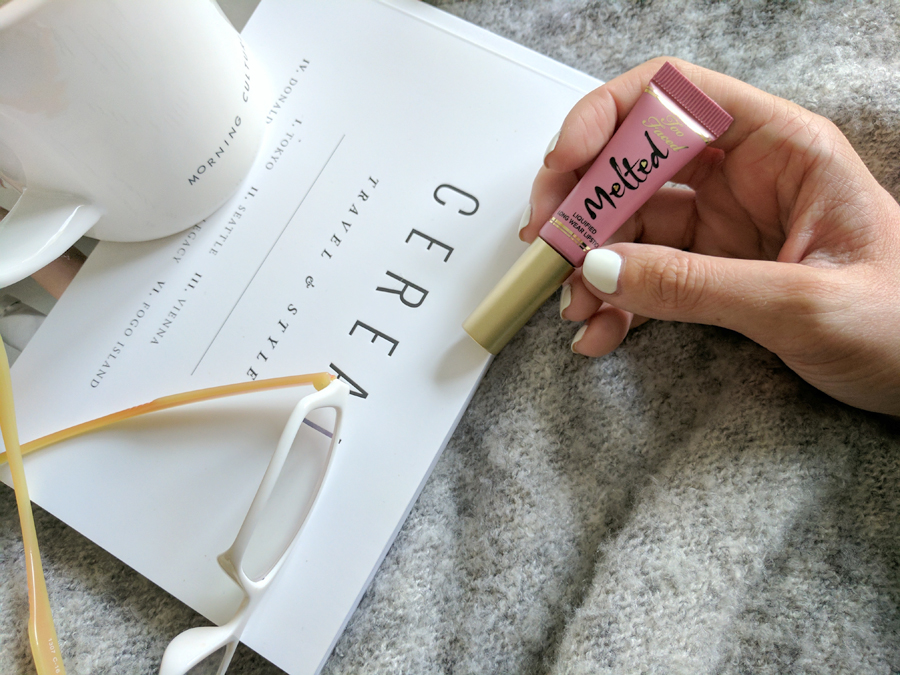 Today I'm going to be reviewing and trying on the Too Faced Melted Liquid Lipsticks. I obviously have 2 sets of these, I'm not going to give you my used ones hehe!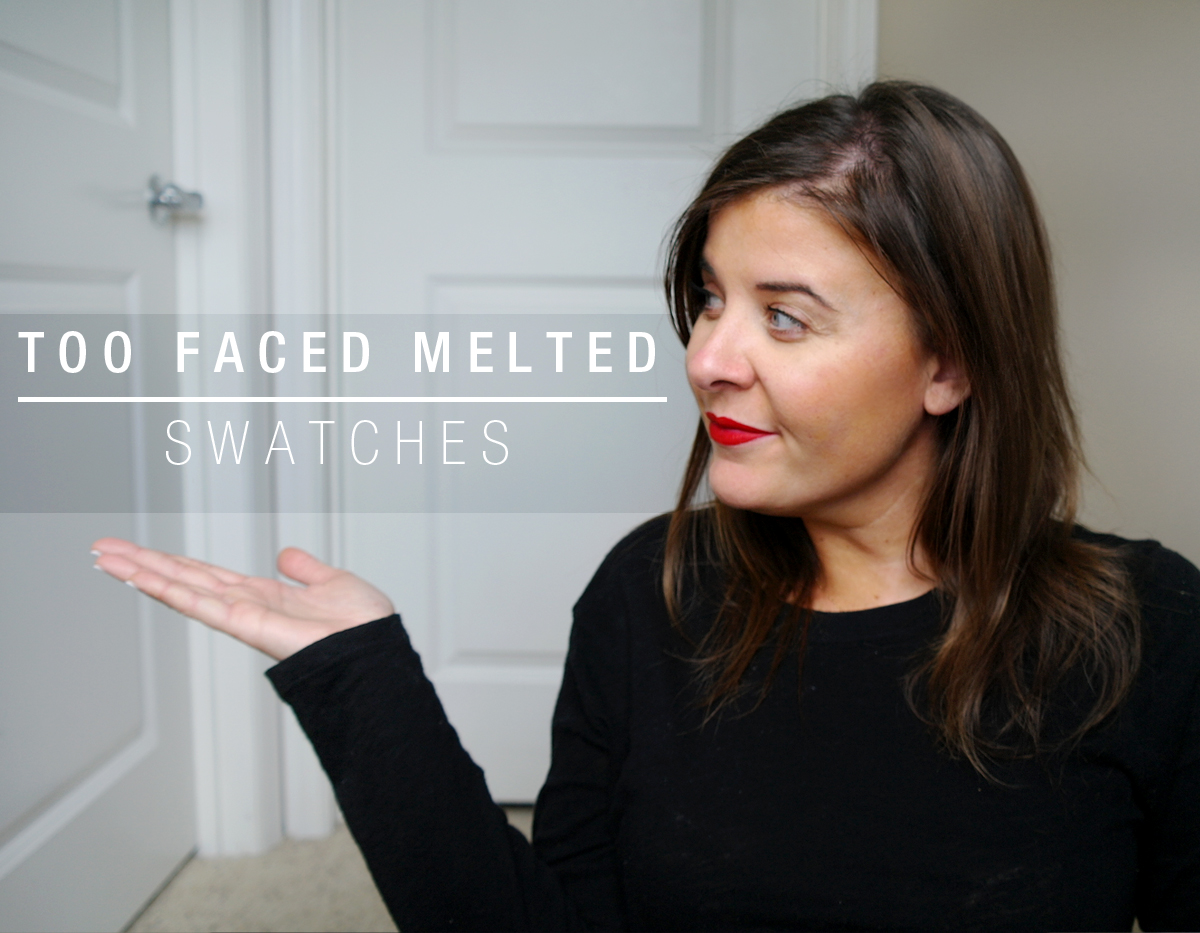 Here is what they look like on the back of my arm.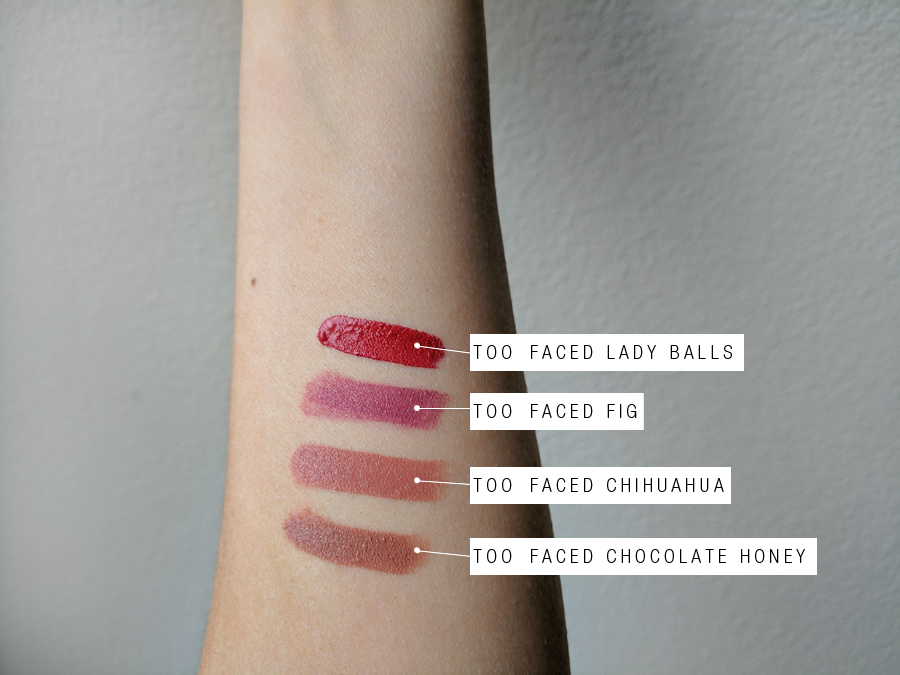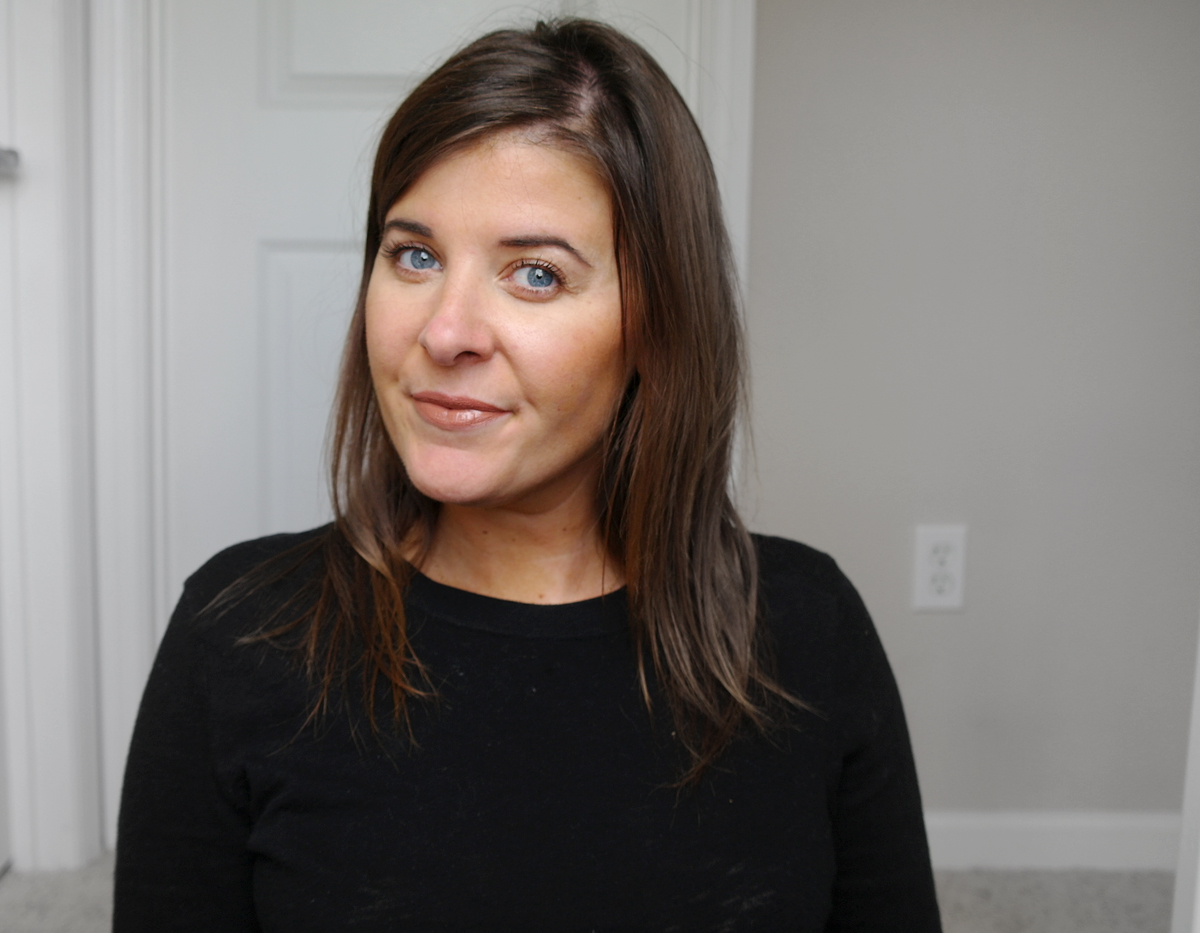 Melted Chocolate Honey| Satin Medium brown with peachy tones
Melted Chihuahua| Dusty Mauve
Melted Fig| Rosy Orchid
Melted Matte Lady Balls| Matte True Red. I did want to mention that this feathers after about 3 hours of wear. So make sure you apply lipliner before applying this shade.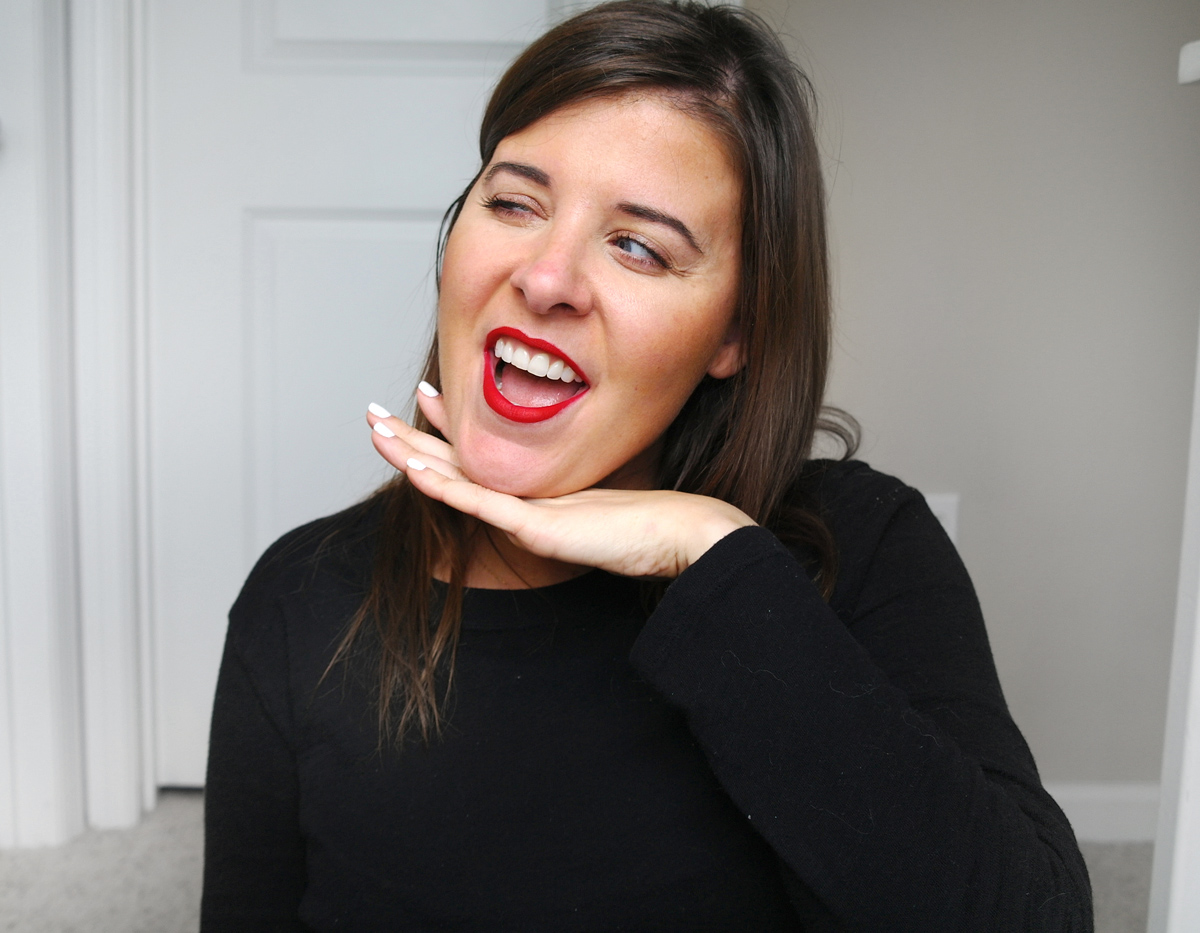 I think I love the red one the most! Can you tell? ha! The colours are insanely pigmented so you don't need to ton. Each of them feels comfortable and not trying on my lips and the applicator is so easy to work with since it doesn't tug on the lips at all — it literally glides right on.
Wanna win the Too Faced Melted Merry Kisssmas | The Ultimate Liquified Lipstick Set? Enter below: