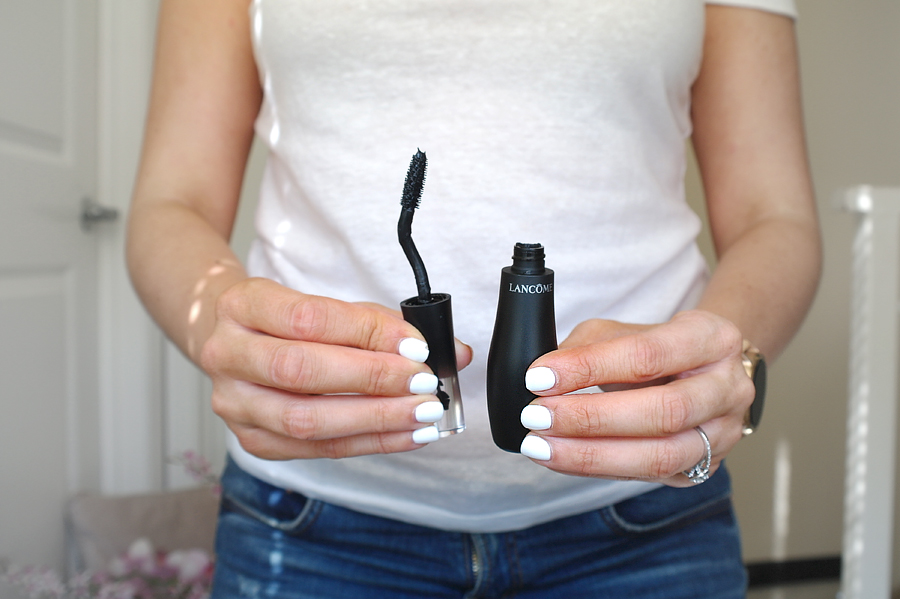 I have unfortunate eyelashes where even when I'm not wearing mascara, they hit off my sunglasses when I blink. Sense the sarcasm.
I don't need lengthening mascaras, but often times I do try to make them as long as possible, with tons of volume. It's like wearing false eyelashes without the hassle. Just add mascara. So it's hard for people to compare mascaras to me, because a lot of people are looking for more than what I look for in a mascara. Did that make sense? Either way, I think before/after pictures are the best bet when reviewing products, especially a mascara.
Check it out. 
You might notice me unboxing things on Snapchat, and then not talking about them for a while. For instance, I received a generous goody box from Lancôme in July, right before I went to Oregon on my trip with Lexus. That's because I need time to decide on whether I like products or not. I cannot blog about a beauty item the minute I get it and tell you it's great/bad/so-so. I need time to process and think about it before I recommend it to you guys, right? I think that's only fair. And it's a lot more believable that way too, don't you agree?
If you're subscribed to my YouTube channel you would've seen Lancôme's grandiôse mascara in use during one of my 'get ready with me' videos.
The wand is something I need to see more of in future mascaras. Maybe it's patented, maybe it's not. But I love the ergonomic feel to it when it's in my hands, especially applying mascara to my left side. Although, the wand isn't what I tend to go for (it's a plastic bristle with not many 'claws' to it), I much prefer a thicker chunky natural-bristle type of wand, think: Make Up For Ever's Smoky Lash, or Dior's Diorshow.
As I stated in the video when I applied this mascara, it can clump easily, but it's also easy to fix using the wand, too. They've got it all figured out. I'm digging the volume, the separation and the length. Have you tried this mascara before? Thoughts?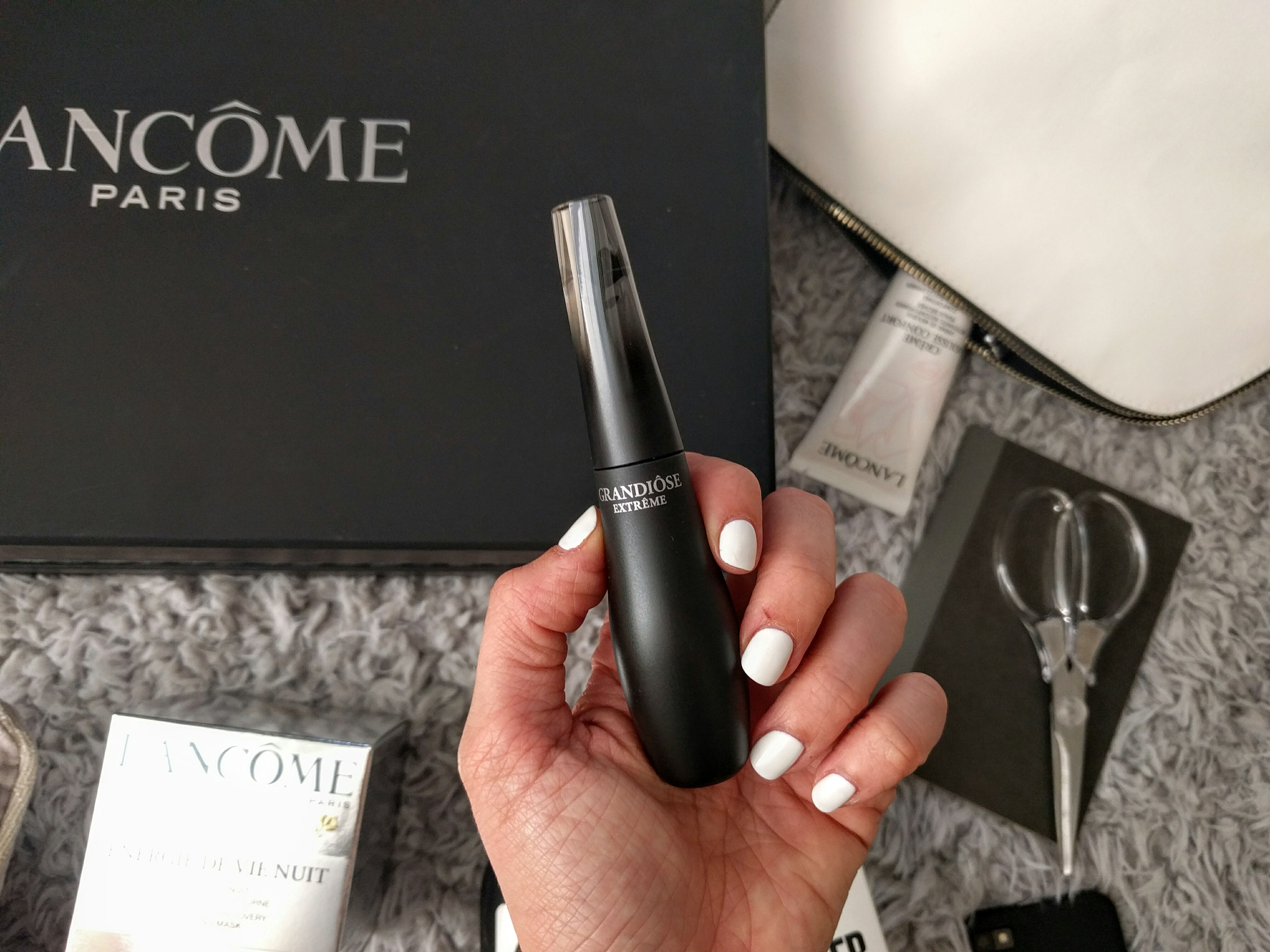 Lancôme GRANDIÔSE Extreme Wide-Angle Extreme Volume Mascara | $32USD. 
Product was sent for consideration, opinions are my own!