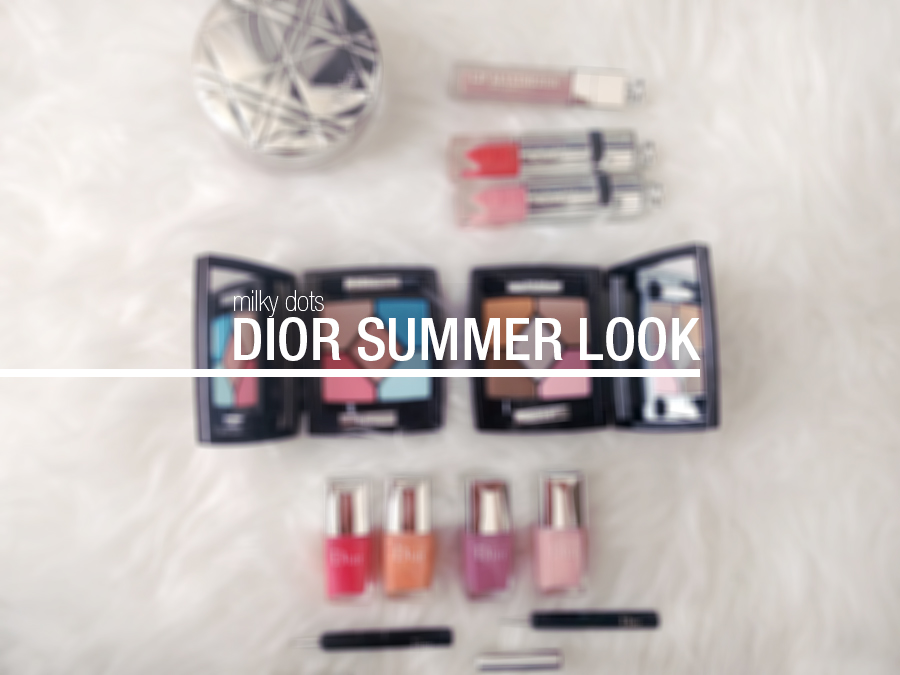 The only difficult part of receiving pr samples from brands is that we get the parcel a few days/weeks before it launches, and cannot post about it until a certain day comes around.
Well my friends: THAT DAY HAS COME. I can finally post about the glorious Dior Summer 2016 collection: Milky Dots. And that is a happy early birthday gift to me, right then and there. Hooooowee. It's going to be another DIOR WEEK, with tomorrow featuring a "How-To" makeup tutorial, walking you through most of this collection and other Dior items to create a summery glow.
I am loving everything from this collection since all the colours are right up my avenue (switch it up a bit, who likes scary ally-ways anyway?). I'll start with my favourites first, because why save the best for last (others may disagree). Eat your dessert first, yo. Peter Philips, the image director for Dior Makeup has come up with this collection where sand tones and milky shades mix the vibrancy of an ultra-pigmented palette.
Dior Vernis 003 Plumetis 
Dior Vernis 002 Confettis 
Colour and Dots Manicure Kit ($38 CDN / $31 USD)
Manicure kits will not be available at Sephora. 
Add some fun polka dots to the nails to express your style. Shown are two out of the three Colour & dots manicure kits in 001 Pastilles, and 002 Confettis, and 003 Plumetis. While the manicure kit polishes look smaller than the regular polishes, there's only 3ml in the difference. These colour and dot manicure kits come with 7ml worth of product (regular size Dior polish is 10ml).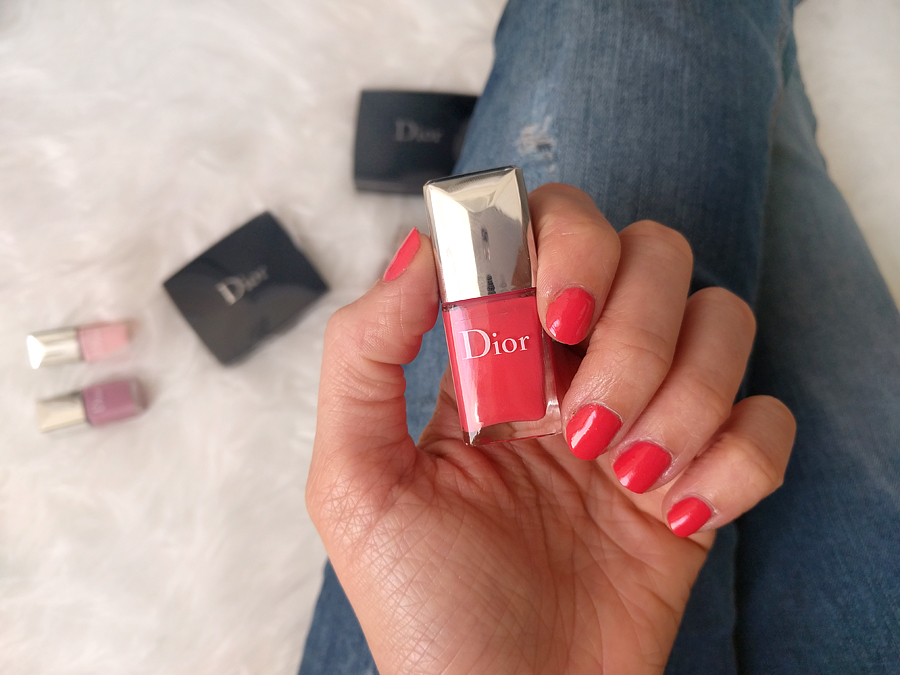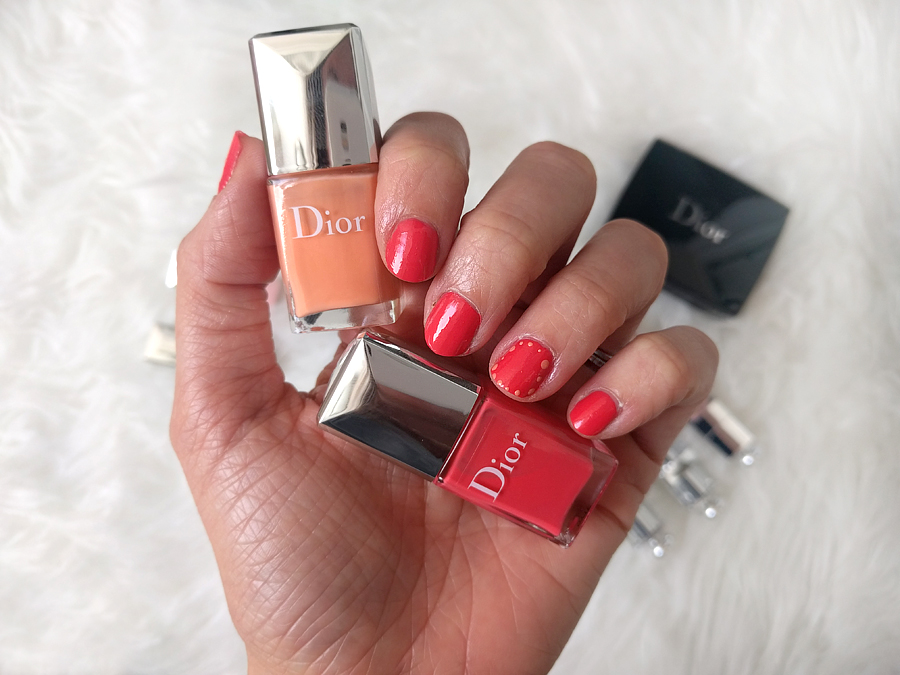 This combo makes you look super tan when you're still wintery-white. I'm not entirely sure which one is my favourite combo, this cherry red/coral with melon polka dots, or the lavender plum with azalea pink polka dots.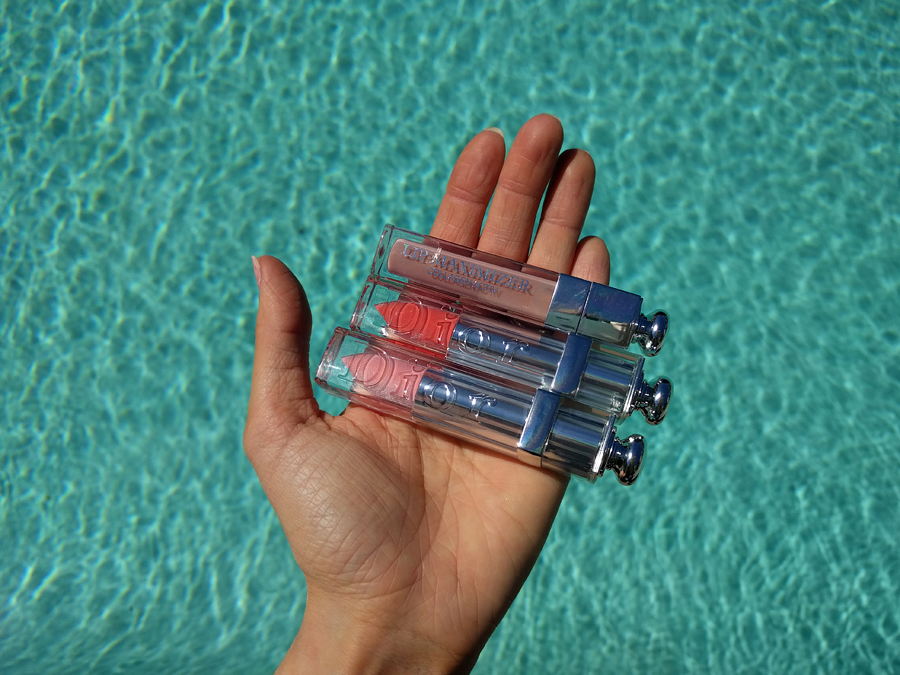 Dior Addict Milky Tint ($43 CDN / $35Â USD)
A little burst of freshness from Milky Kisses! Heavenly. If you've seen my snapchat from a month or so back, I am loving a natural nude-look to the lips and have a high end and affordable layered together to create a perfect every day glossy look. The two colours I have are in the shades Milky Peach, and Milky Pastel.
Dior Addict Lip Maximizer ($41 CDN / $33 USD)

Plump those smoochable lips baby. Available in 1 shade, 006 Beige Sunrise, the dior addict lip maximizer will add plumpness to your lips and leave a minty flavour with tingling sensation after application. Yes, it's an expensive product to purchase but the results are quite worth the price tag. The lip maximizer is a collagen-active lip gloss that you can also pair under lipsticks and other glosses because of how sheer it is, and how smooth the texture of the gloss itself is. The colour shown above is in shade 006 Beige Sunrise.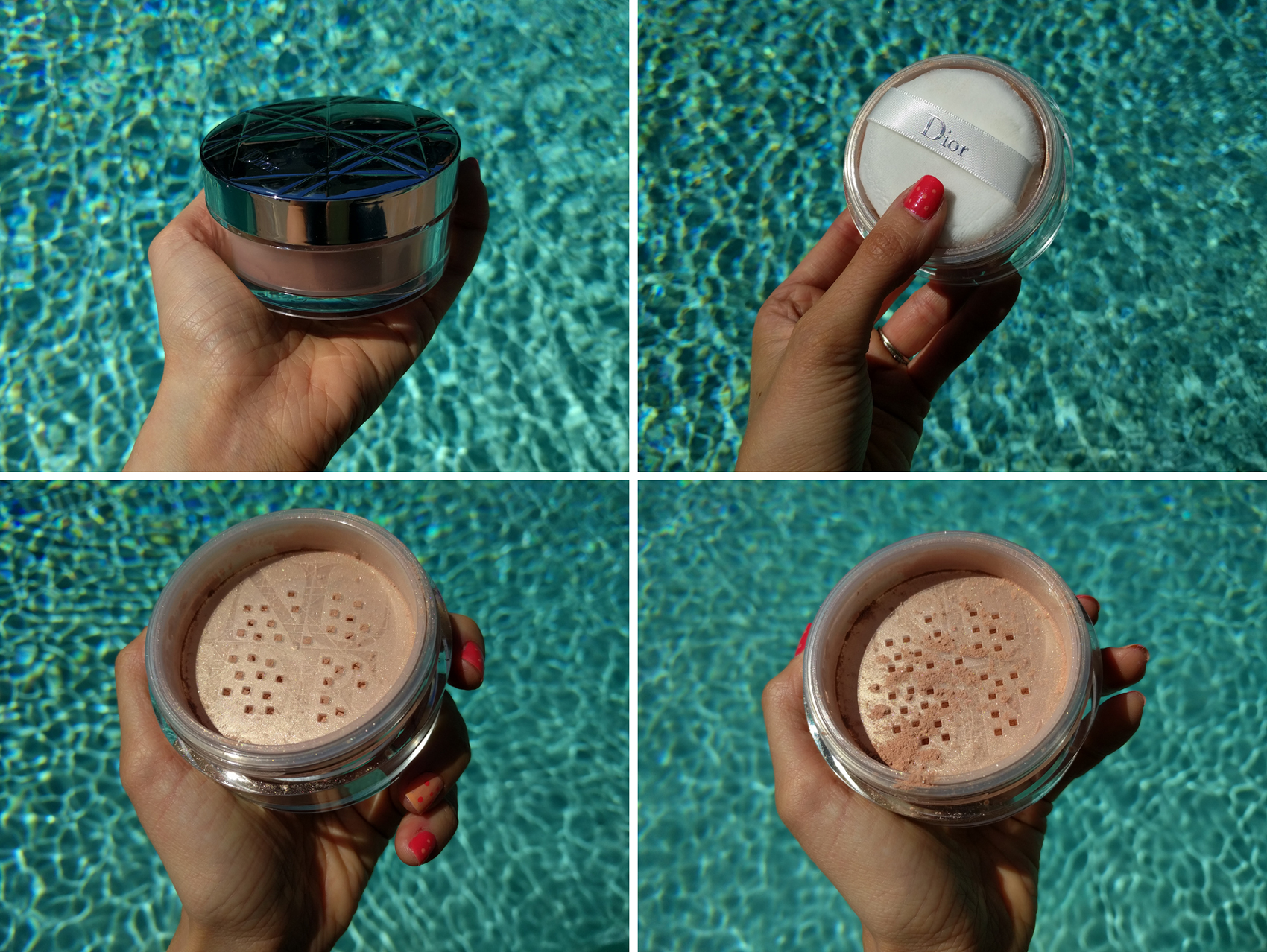 Diorskin Nude Air Summer Glow ($68 CDN / $56 USD)
In the one and only shade, 001 Summer Glow, this golden undertoned highlighter will give your skin a perfectly glowy look to go with your soon-to-be summery bronzed skin. I mean, you're basically all ready for summer with this! See it in action on the blog, here tomorrow!
5 Couleurs Polka Dots ($73 CDN / $63 USD)
Eye palettes will not be available at Sephora.

Two palettes available from the Dior Milky Dots Summer Collection, 366 Bain de Mer, and 536 Escapade. Love that there's a totally fun palette with blues, and then a one for the conservative people (like myself) in perfectly warm bronzey nude tones. I use both eyeshadow palettes in my tutorial tomorrow!
Come back tomorrow for a fresh glowy makeup tutorial, featuring most products shown in this post! But make sure you come back every day this week, it's Dior week where I'm posting all day everyday Dior. Exciting! Or if you want to see them all in action right now, watch my YouTube video I posted this morning.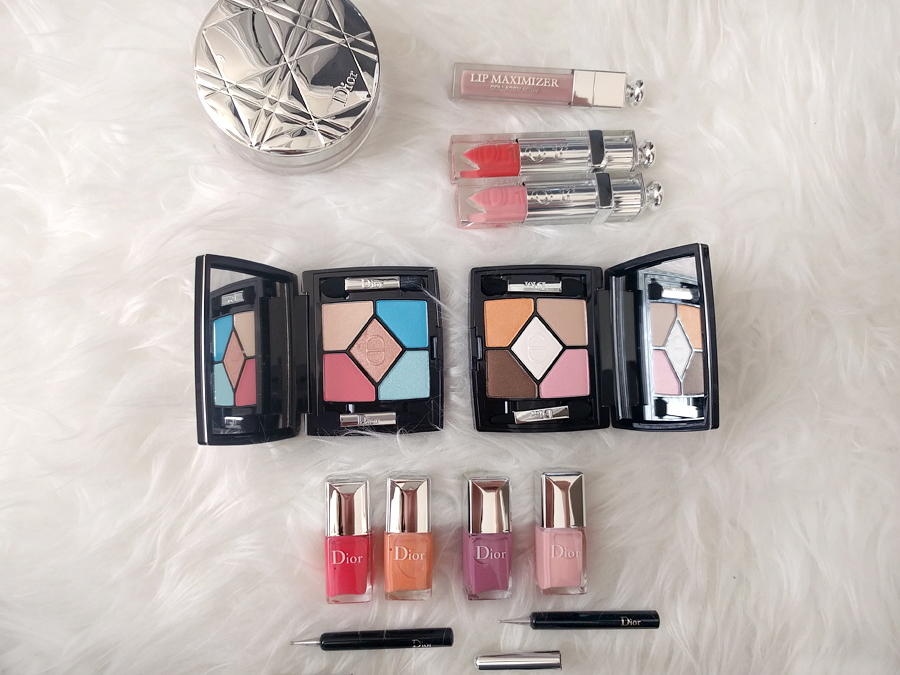 Dior Summer Look 2016: Milky Dots will be out on counters May, 2016.