For those that know me in person already, it isn't a surprise to know I am a little quirky and often silly. I don't try to dress cool, or stylish for anyone. I probably still dress the way I still do when I was a teenager to be honest, with an odd layer thrown in to make it look a bit different than so many years ago.
I frequent both older shops, and still shop at places like Forever 21, H&M because hello — they have amazing basics and I'm not about to spend a fortune on an $80 t-shirt. Okay, unless it's like once a year or so and I feel like splurgin' for once. There is that odd time. I mean, who can say no to Anthropologie, and Free People? They have some gorgeous pieces.
It's been a while since I did an ouftit of the day (OOTD) post on spiffykerms. And like Pomeranian Friday's, I thought I'd bring it back.
This entire outfit I'm wearing below, is exactly what I had worn to the Polyvore + Rebecca Minkoff event. Ahem, although MINUS the purse.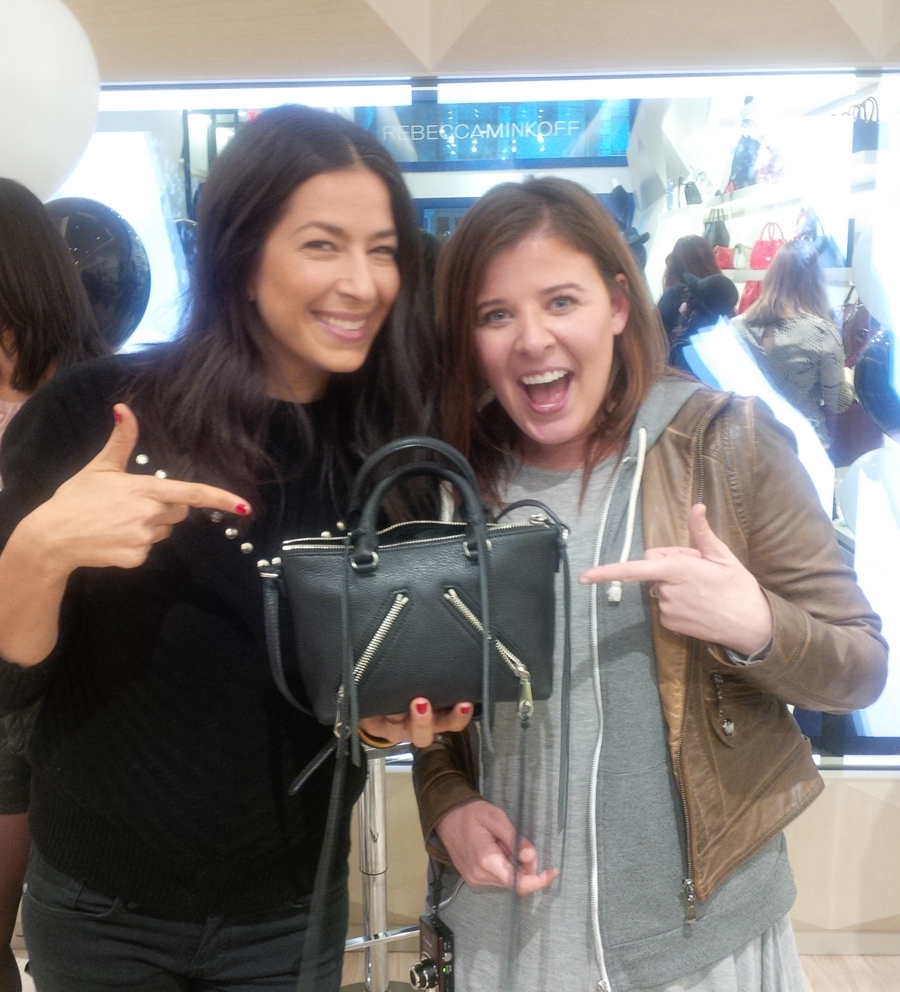 Because oh my word, I won that Minkoff Micro Moto bag, and even had her sign my new purse for me. I got it all on film too!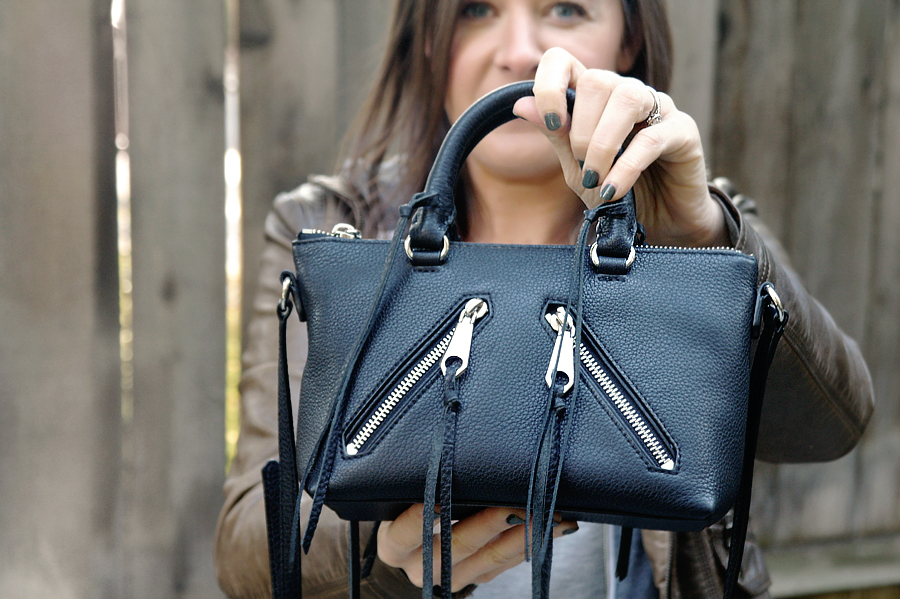 I'd love to say that this is my everyday bag. But I don't carry it unless I'm going somewhere in particular — ie: Not the grocery store. I can't afford these types of luxuries any more, especially since I'm currently not working. I'm not usually the type of person that saves things for special occasions, but this purse now has a soft spot in my heart! HAH!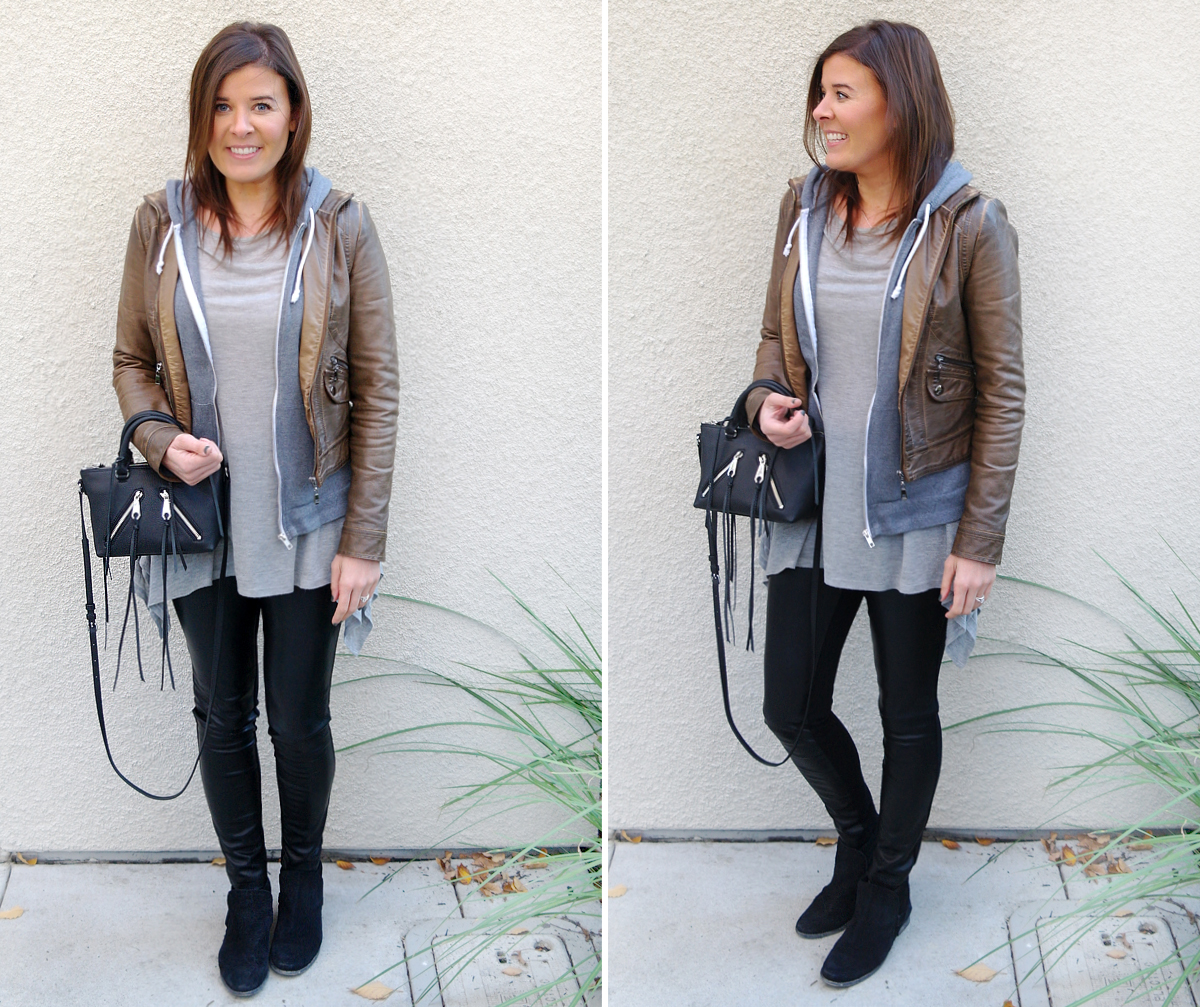 Which is why I've also agreed to work with Free People again. I decided this time, when I was picking out something from their website, that I'd get something a little out of my comfort zone, yet still something I would wear on the regular.
I'm usually a browns/neutrals girl— but when pulling this outfit together, I realized I needed to wear something black or grey on my feet. I ended up getting the Summit Ankle Boots in black. It was a good choice. Although, being an 8.5 shoe (I went for size 40 Euro = size 9) it does elongate my foot a little bit longer than I would like. Then again, I don't have the smallest feet in the world either. I'm always a bit disappointed when expensive shoes doesn't come in half sizes as I am a true 8.5, so these are a bit loose on my foot.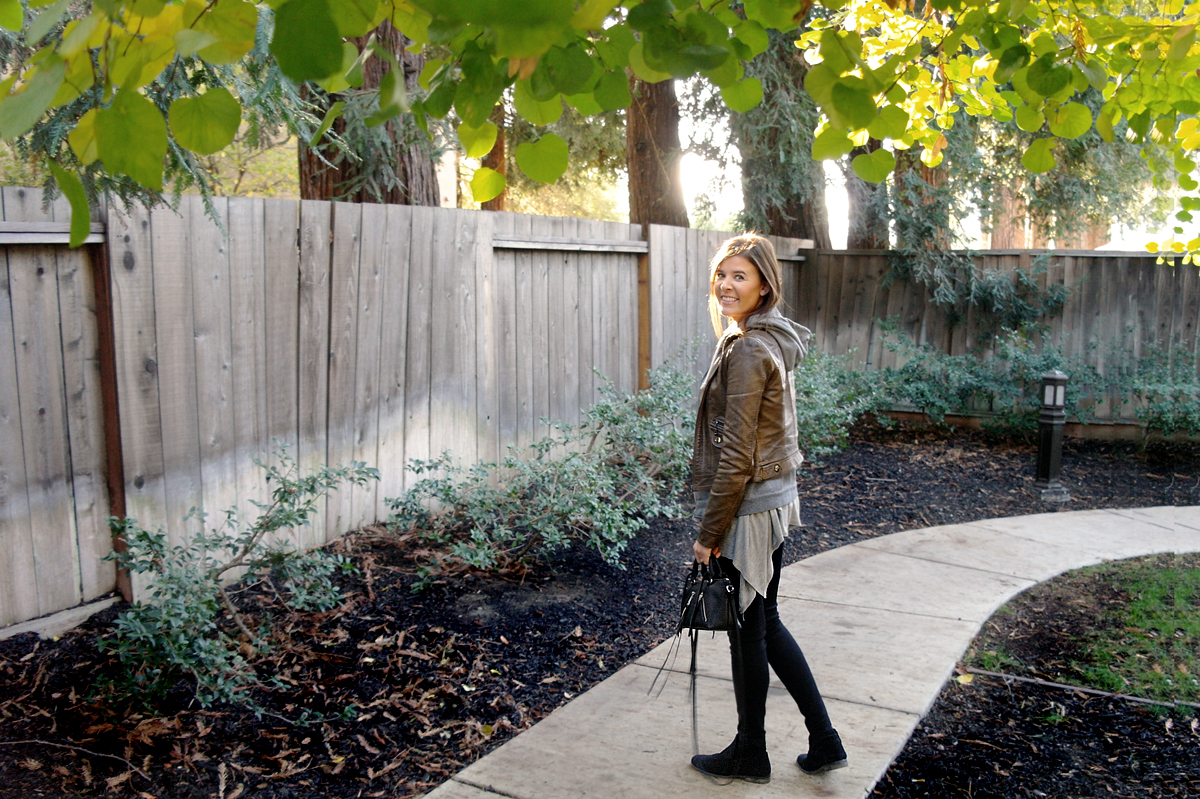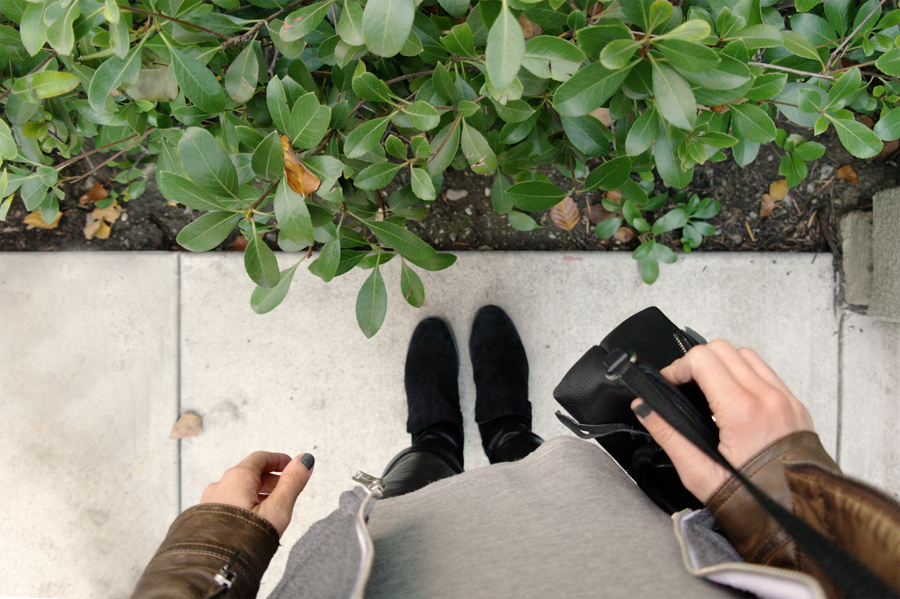 However, I've been wearing them non-stop, with jeans, with black pants…and best yet, with these faux leather leggings from Joe Fresh (I picked those up while home in Newfoundland). What do you guys think? P.s I'm a big fan of mixing brown's and black's together, hence my faux leather brown jacket + black/grey everything else.
And to end it with some fun/awkward poses. My husband in the process of calling out my "Captain Morgan pose" in this stance. Hence my smirk.
My nervous dance when I've had enough photo-takin' :)Â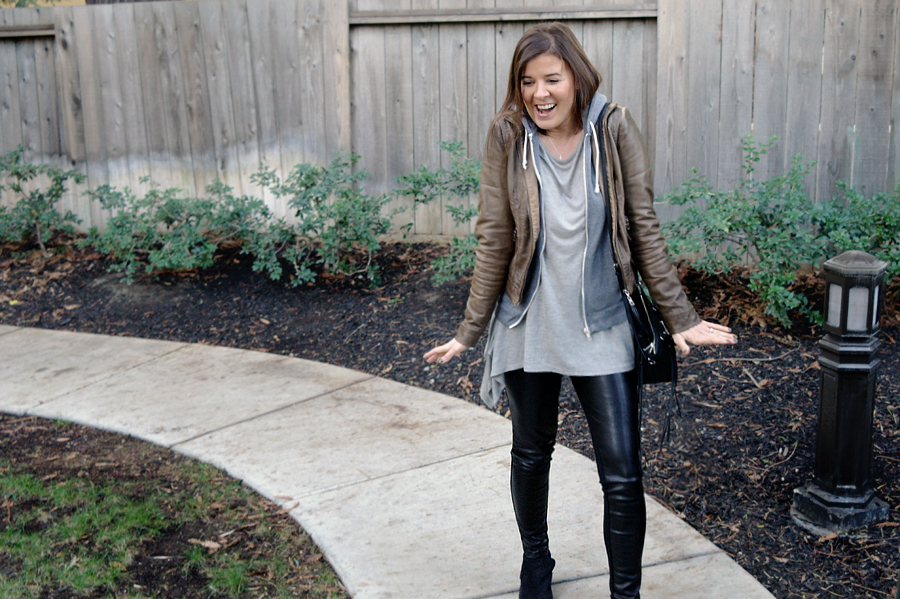 Outfit details:
Suzy Shier faux leather jacket // Forever 21 hoodie // Forever 21 trapeze top
Rebecca Minkoff purse // Joe Fresh faux leather leggings // Free People booties