It's incredibly easy to define your eyebrows with a few swipes of the Dior powder eyebrow pencils. I don't think I've seen something so pigmented in a pencil form, it's literally an eyeshadow in pencil form.
Seeing as I received 6 shades of the Dior brow products, I decided to share the love with my neighbour who has blonde hair, and gave her a couple of the pencils I knew would never suit my brow colour. She was definitely pleased, especially considering it's a Dior product! Hello! Might as well share the wealth, especially after I've completeled swatching and photographing them all, am I right? No sense being a hoarder sure.
Right, back to the brow game.
Brow game be strong with these bad boys. It has taken me a bit of getting used to when applying the pencils to my brows. because it's so pigmented it lays down colour easily, so a light hand for a newbie eyebrow person like myself is necessary. With that said, I can already tell that the pencil is going to last me years due to how little product I need.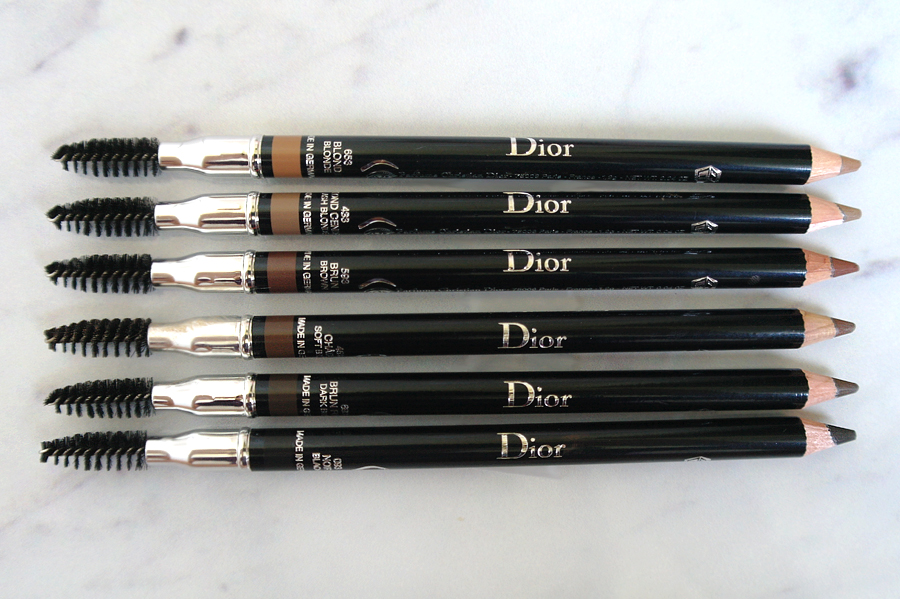 < Top to bottom: ‎Blonde, Ash blonde, Brown, Soft brown, Dark brown, Black.
I've heard that in the past the Dior brow pencils were harder and tugged on the skin. They must've reformulated them, because it's definitely not the case with these powder eyebrow pencils.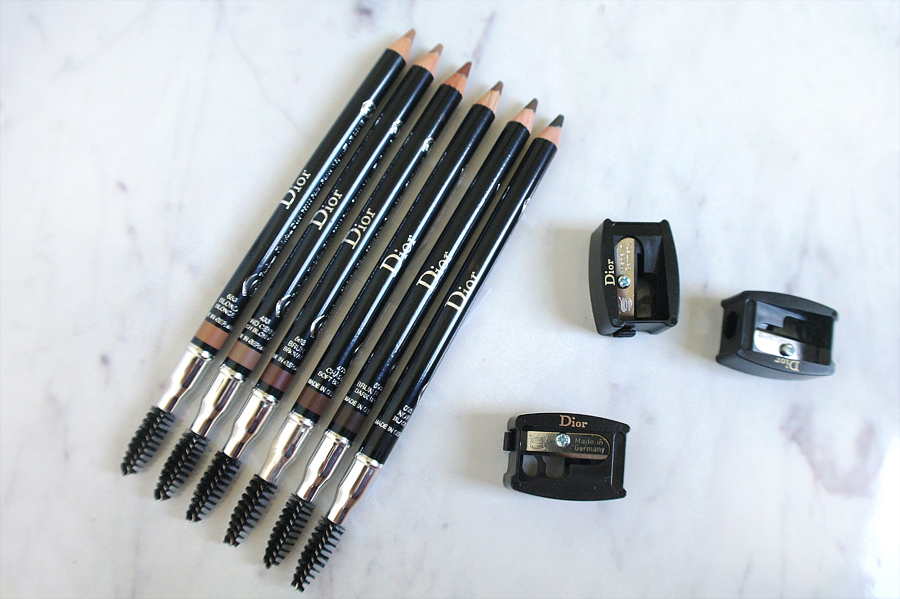 I love that each pencil comes with its own sharpener, imprinted with Dior on the side. Classy!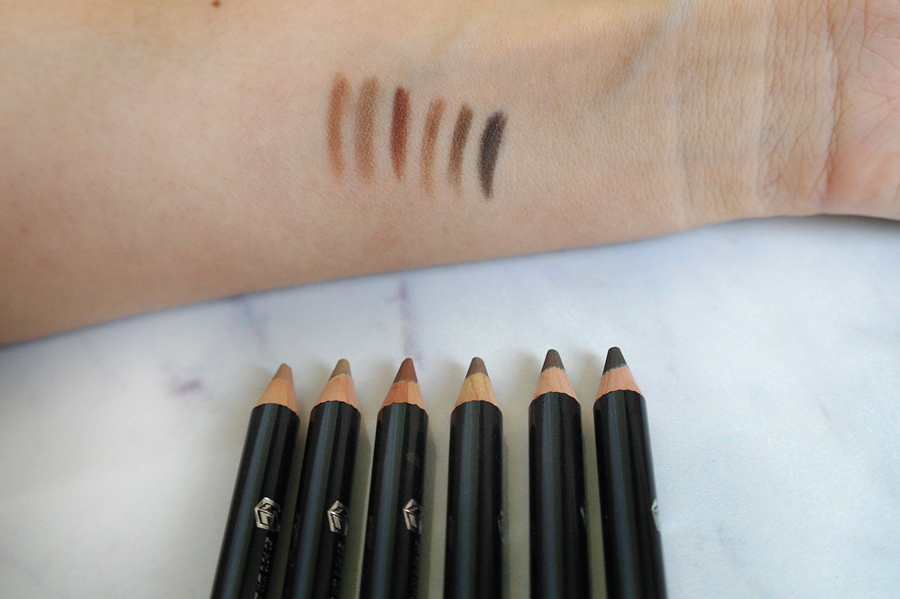 Left to right swatches of: Blonde, Ash blonde, Brown, Soft brown, Dark brown, Black.
I am undecided as to what colour I like best on my own eyebrows — soft brown or dark brown. I've been using soft brown because it has a more ashy undertone instead of a stark brown. But if I'm feeling more bold, I opt for the dark brown. Oh the 'brow options are endless.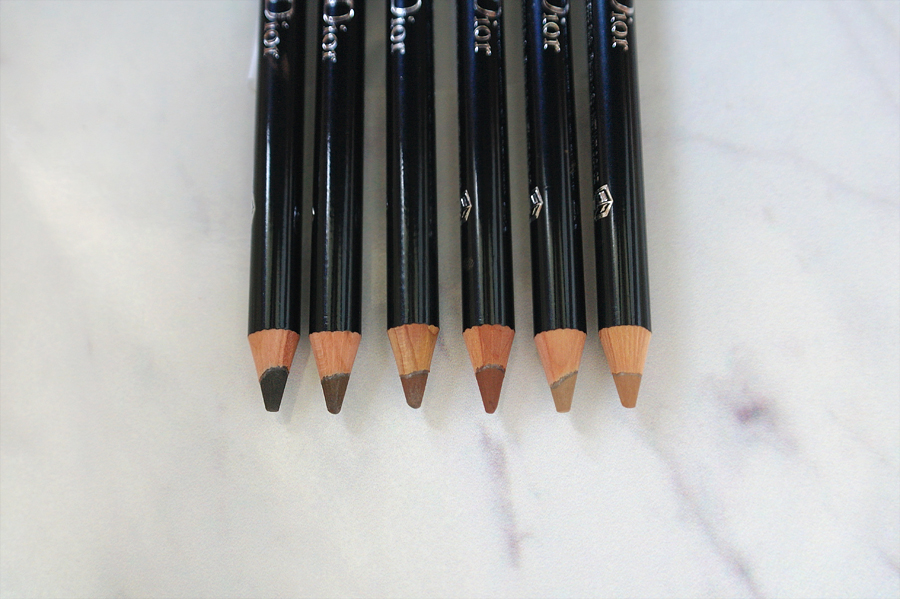 Disclaimer: Dior PR sent me the powder eyebrow pencils for review…and I LOVE them.