I've never been to a Japanese Restaurant, so I thought it was worth a try, given the fact San Jose's Japantown is 1 of 3 remaining historical Japantown's in the USA. I wasn't sure what to expect, but I had a peek at the menu beforehand so I knew a little bit about what to order.
As someone who hasn't tried sushi (I'm so not ready for it yet, even after trying Ahi Tuna Poke in December), of course I'd be the person to order the few chicken dishes on a Japanese menu. Aren't Eastern Canadians supposed to love fish? Probably. But, I'm not an adventurous eater like some.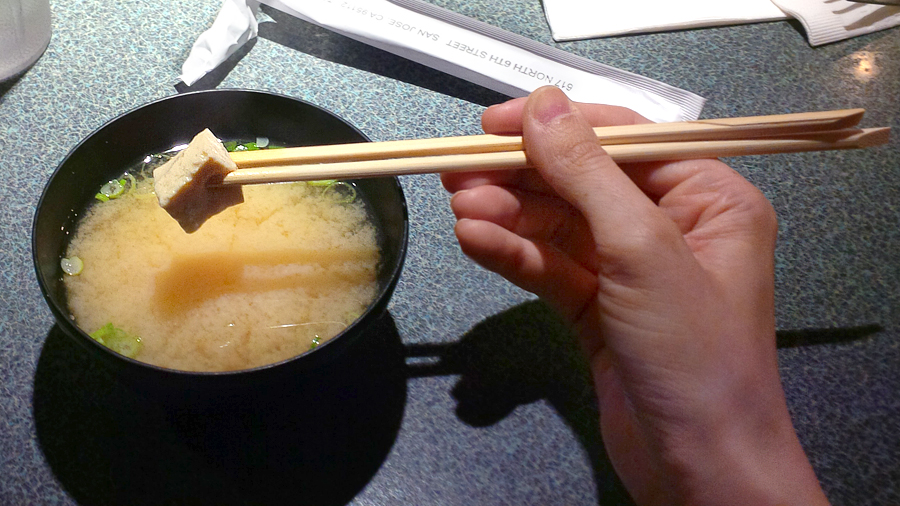 I ended up staying in my comfort zone and getting a tasting of chicken teriyaki and salad. First came out our miso soup, where I dug out the yummy tofu with chopsticks. Because, yolo. I wasn't sure if I was supposed to drink the miso soup, but I took it up with my hands and drank most of it before our lunch arrived.
Minato is on the smaller side of restaurants, and the menu is nice and short. I admire that, because whenever I go to larger chains I feel like I have to flick through so many pages to decide on what I want to eat.
The Guy and I ordered the same thing :) I wasn't a huge fan of the salad, not much on it to be honest! The dressing was awesome, though I have no idea what they used.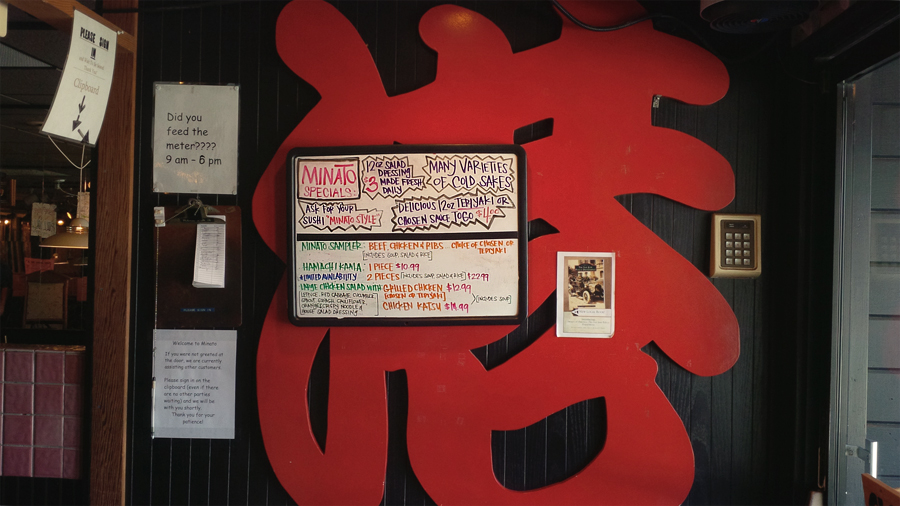 This is what you see when you walk in the first set of doors before you enter the restaurant.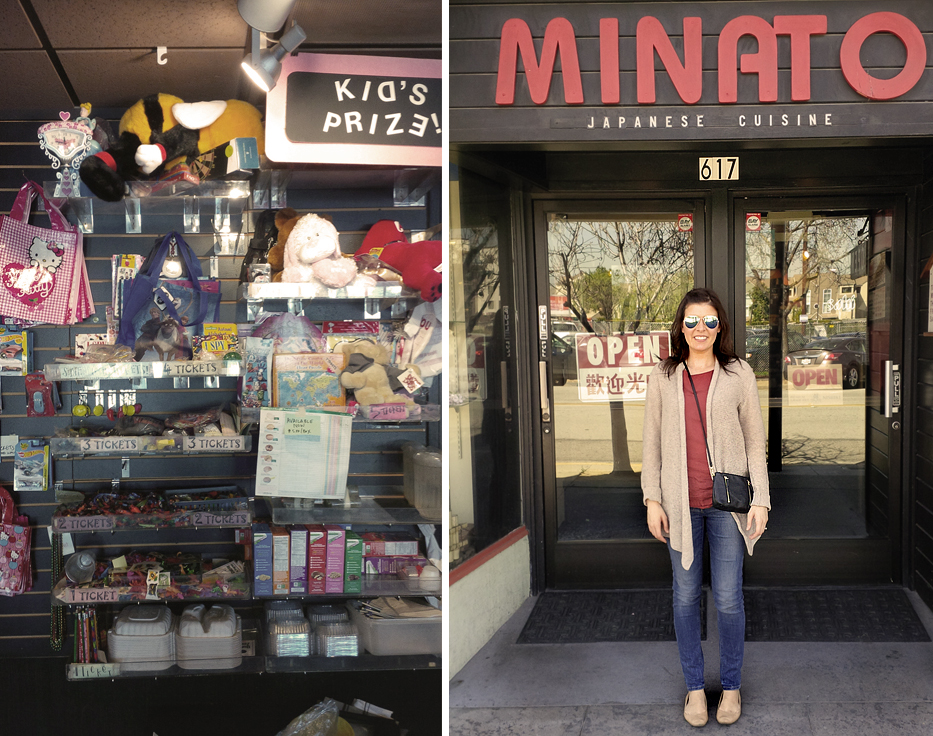 Towards the middle of the restaurant when you walk in, there is an area for kids prizes after they've finished their meal. I'm not too sure how the kids get tickets, perhaps after so many visits they can save up and pick out a prize for themselves. This sort of thing reminds me of my childhood, where we used to pick out prizes at a fair, or at a school event. Super fun, and I'm glad Minato is doing it too. After our bellies were filled with lunch, we ended up checking into our hotel at The Fairmont San Jose. Now that is one beautiful hotel, I'll have a review of our ginantor suite we stayed in (bigger than our old apartment), later on!
If you're craving a bit of Japanese food when you visit San Jose, come check out Minato, it's only a 1.5 mile walk from the downtown core in San Jose. Plus, it has a ton of rave reviews on Yelp, so many people have been enjoying it!
Have you ever been to a Japanese Restaurant? What would you normally order?
Are you a fan of sushi?
Minato Japanese Restaurant
617 North 6th Street
San Jose, CA 95112
(408) 998-9711