What works for my type of hair are lightweight products that gives my hair body and substance. Otherwise if I just shampoo and blow dry, my roots get very limp. Here are my go-to products when I style my hair.
Big Sexy Hair Volumizing  GelThis is a light weight gel that is to be used on wet hair yet it  doesn't weigh down my hair. In fact it makes it have some sort of sustenance. It's kinda crazy. I first got this in my October ipsy box. I've been using it all month long and I'm not even half way through the sample. A little goes along way for my hair type (fine and thin).
It's a 10 miracle leave-in conditioner
Not only does this nourish your hair, but it creates a smooth frizz-free finish and acts as a heat protectant before you heat style your hair.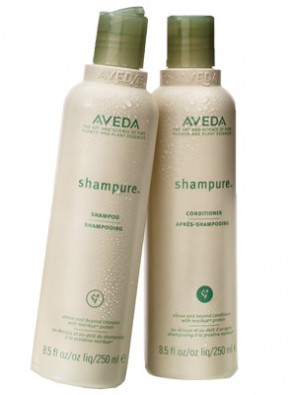 Aveda shampoo/conditioner
I always stand by anything by Aveda. I've been using their products for over 10 years and while I don't buy their products all the time, I always end up going back to them. They nourish my hair like no other and is most definitely my holy grail of shampoos and conditioners.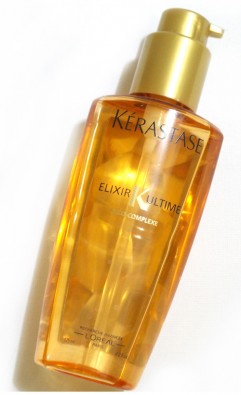 Kérastase Elixir Ultime
I use this in either damp or dry hair. It boosts shine and adds an amazing scent too. I reviewed the Kérastase Elixir Ultime last year and I'm still on the same bottle. A little truly goes a long way with this product. This product creates shine while hydrating your hair. It also tames those annoying flyaways. This elixir is silicone free so it feels weightless on the hair, which is one of the top contenders in a product that I look for, as I do have pretty fine limp hair. I can say for certain that the Kérastase Elixir feels much better on my hair than the Macadamia Nut serum, which weighed my hair down.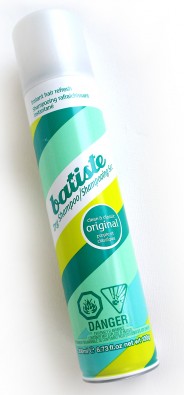 Batiste Dry shampoo
I've been trying out this Batiste Dry Shampoo spray that was sent to me from Farley Co. Batiste has been hyped up about and is a huge seller amongst dry shampoos. It's a nice product if you get the one specifically for your hair colour. I received the original spray which comes out white. Not exactly the best for brunettes – it took forever to blend the white/grey cast into my hair to look somewhat normal. There are different variations and colours out now suitable for a darker hair shades too. I would recommend this product because a little went a long way and it immediately soaked up any oily residue I had on my hair with one or two sprays. However until I can get my hands on the spray for brunettes I'll stick to my Principessa powder dry shampoo.
Do you use a styling products on your hair?