I LOVE tags and even though I wasn't tagged in particular to do this one. I grabbed it anyway and decided to partake. I found this one from Char.
—
A. Attached or Single? I've been with the Boyf 8 years as of June! Pretty attached if you ask me. We were BABIES. Look at us.
 B. Best Friend? I'm not sure who I'd classify my best friend besides my Boyfriend anymore. I always call my friend (who now lives in Ottawa) my best bud. Also, my friend Trev back home. But I go months and months without talking (and years without seeing) them. So I'll stick to the Boyf as the first best bud.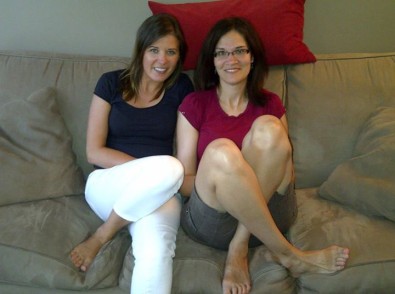 J & I at her place in Ottawa last summer.
Trev & I at my Boyf's university graduation in 2005. Glad I fixed my eyebrows since then. 
C. Cake or pie? I love cheesecake, ice cream cake and lemon meringue pie equally. Does that count as an official answer? Because it's going to be.
D. Day of choice? I always used to say Thursday because it's anticipating the weekend. Now I've changed it to Friday because Friday's are weekends, and some times paydays. Ooo yea.
E. Essential Item? Can my BlackBerry count?
F. Favorite color? A nice coral melon color. Like this tank from Lululemon.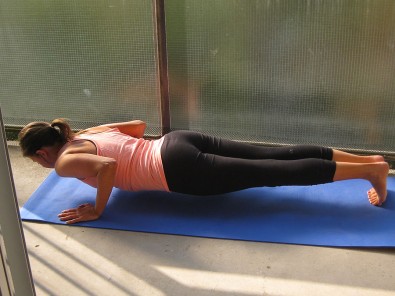 G. Gummy bears or worms? Tropical mini gummy bears from Bulk Barn are to DIE for. I can't buy them anymore, I'll eat the whole lot of them.
H. Home town? St. John's Newfoundland. Scenery is amazing, isn't it?

I. Favorite Indulgence? Popcorn.
J. January or July? I HATE being cold. This is a no brainer: July.
K. Kids? My nephews may not count, but I love them like they're my own!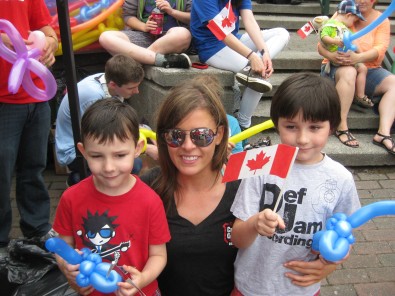 We also have a Pomeranian dog, Alfie.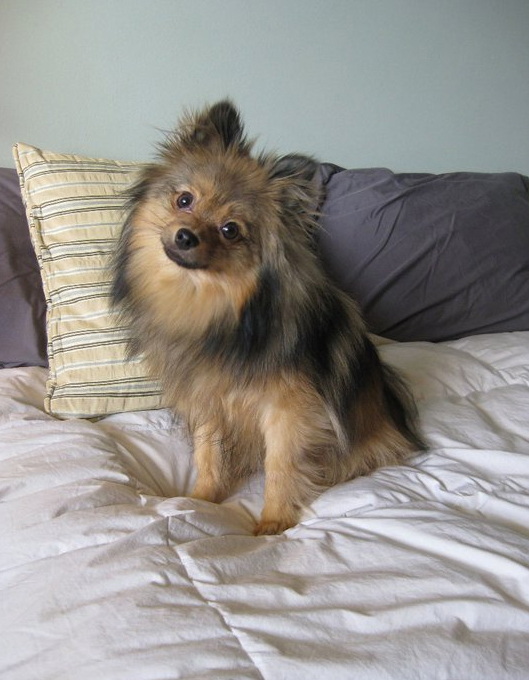 L. Life isn't complete without?  The internet. Is that a terrible answer?
M. Marriage date? June 17, 2005 ;) Not really. lol
N. Number of brothers/sisters? 1 brother who's almost 3 years older than me.
O. Oranges or Apples? Honey crisp apples. I'll pay $50 for one, they're that good.
P. Phobias? Snakes. Can't even go near them when they're behind glass. I am so fearful.
Q. Quotes? "Be the person who you want to meet" and "No Guts, No Glory" I love those two.
R. Reasons to smile? My Boyf, my friends, nephews, my family, Alfie, candy, chicken, McDonalds, CrossFit and climbing.
S. Season of choice? Summer then Fall.
T. Tag 5 People.
U. Unknown fact about me?  I didn't start cooking until I was 26. It was when I moved to Ontario. Thankfully I cook exactly like my Mom, even though I had never cooked with her before. She just instructed me over the phone and everything tasted just like Mom's Home Cookin'. Mmm Mmm. Now, if only I had 1/10th of her boobs. (Sorry Mom).
V. Vegetable? Carrots are my all time fav. Sweet potatoes and asparagus are right up there.
W. Worst habit? This sounds gross but biting the skin around my nails.
X. X-ray or Ultrasound? More recently? What's the question?! (Ditto, Char!) I'll also go with recent and I got an X-Ray on my ankle when I injured it during soccer a few summer's ago.
Y. Your favorite food? Anything with chicken. But what tops it all off is Lemon Pepper Chicken Stir Fry. SO good. Paleo friendly too!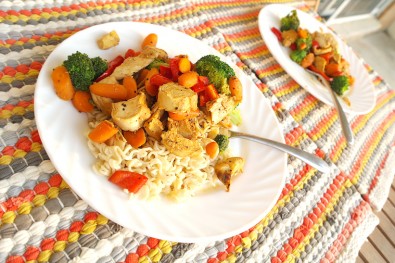 Z. Zodiac sign? Like a true Taurus, I'm very stubborn. I don't mind though ;)
Now answer one of the above questions for yourself!!