NCLA has introduced their new summer line of nail polishes, Sweet Revenge which is available online at Nail Polish Canada.
Last summer I found really neat NCLA nail stickers on a blog, and I ordered them. I still haven't used them because they're too pretty. I hope they haven't dried out.

Mostly Sunny With A Chance Of Sprinkles and Not So Sweet.
Amount: 0.5oz / 15mL
Retail price: $16 CAD each

The NCLA Summer Collection shades include:
Mostly Sunny With A Chance Of Sprinkles: Sunny skies with one ominous cloud, this light blue lacquer has a dark side: navy glitter.
Not So Sweet: Feeling not so sweet? Fool your frenemies when you wear this cotton candy pink shade.
Sugar Fix: Coming down from a sugar high never felt better! This light grey lacquer with fuchsia and electric blue glitter is sweet to the max.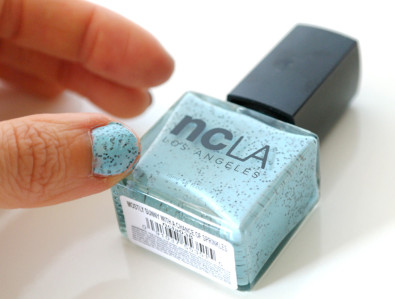 Mostly Sunny With A Chance Of Sprinkles is this creamy robin's egg blue color which is completely opaque with one coat. Impressive.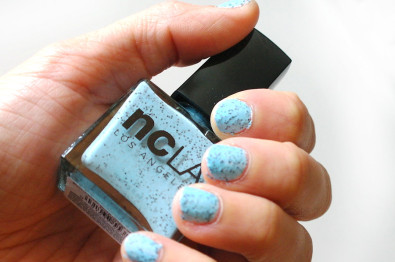 I applied two because there was a few small streaks. The small navy glitter gives it a fun little touch to the polish.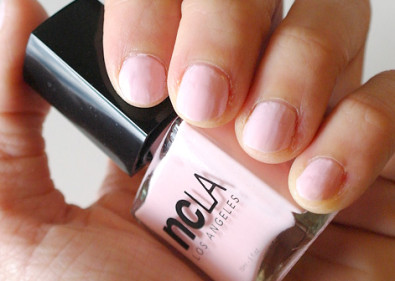 Not So Sweet is a sweet shade of light pink that can be described as cotton candy. It's hard for me to find a nice opaque pink that I will wear over and over. You can tell by the photo how smooth it looks on the nails.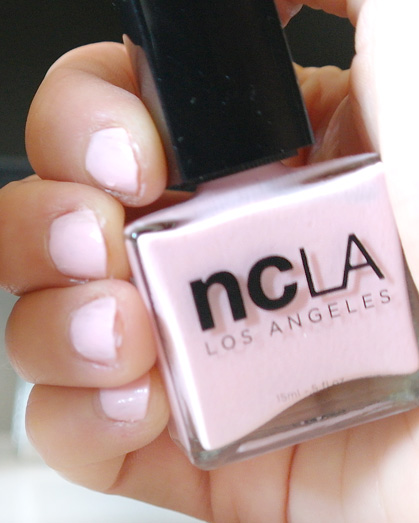 It's truly a perfect baby pink for my complexion.
This was my first experience with NCLA polishes, and I have to say it's a nice polish, but I don't know how often I'd go out and spend $16 on a bottle of nail polish. It's a bit too rich for my blood, but I did like playing with the colors and will keep these in my collection as I hand picked them to review on my blog.


NCLA Sweet Revenge in (L-R): Mostly Sunny With A Chance Of Sprinkles, Not So Sweet.
About NCLA: NCLA is a  luxury nail company based in Los Angeles. They have been featured in Vogue, Glamour, Elle, and In Style, and have found themselves a celebrity favourite worn by Beyonce, Kesha and Miley Cyrus.
Application Instructions:Â For best results first apply a base coat to clean, bare nails. Then apply 2-3 coats of colored polish (depending on its consistency and thickness). For long lasting wear finish with a top coat.