Winters are dry, no doubt. They will reek havoc on your hair if you don't take some necessary precautions to keep those locks growing. I had a hair cut 3 weeks ago and noticed I was already getting split ends due to the weather and not looking after my hair.
I know you cannot mend split ends, so I trimmed them myself at home using probably inappropriate scissors. Hey, gotta do what you gotta do right?
To give you a run down my hair is prone to breakage, it's fine but I have a lot of it. Figures, as soon as I pay any attention to my hair it goes to utter crap.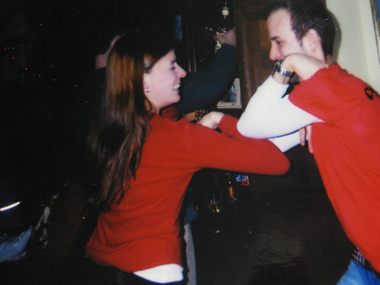 I used to not care about my hair for most of my life. I mean, check out that long hair I had when I was younger! I did nothing to it. It was healthy. Now, I style it with heat, wear it up at night and to CrossFit.
Last January I started training my hair. I wasn't washing, and blow drying it every single day any more. Right now I'm to the point where I'm washing it twice a week. It's annoying, I gotta say — since my hair separates and makes me look bald. So I have to get creative with the dry shampoo and minimal teasing of the hair, for it to look presentable to go out in public. But it's doable!
My trick as of late? Argan oil.
I put it on my ends two nights in a row before washing my hair. I tried putting just one drop of the oil on second-day hair and it looked good. You just have to know how much you can apply on your hair. For me, one drop was plenty.
When I apply it in my hair the night before I wash it, 5 drops. So it's good and greasy. So sexy. Not to worry, it's up in a pony tail and only applied to the ends and I wash it all off the next morning.
Most people love their hair on second day. I personally prefer clean hair. Whenever I shampoo my hair it feels more airy around each strand and the strands of hair doesn't cling together. Plus, I have some pretty silky smooth hair and I love it.
I've purchased some cloth hair bands to minimize breakage. I know pony tail holders will break the hair thus making it harder to grow. I cannot stand my hair up in a pony anyway, but sometimes it's needed when working out.
The less I wash my hair lately, the happier it is and the less oil it produces.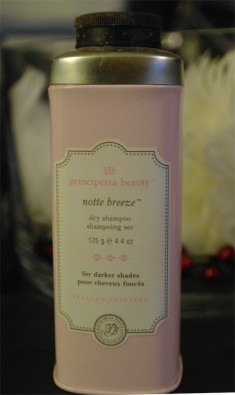 I use the Principessa beauty Matte Breeze dry shampoo on the days I don't wash my hair. You can purchase it from The Bay. I couldn't find it anywhere else. I like this since it's for darker hair shades, which means the powder is tinted a caramel brown color that blends in with my hair. You can't use too much of it otherwise it will feel like build-up in your hair. Just a sprinkle will do. I had a small one of these that I got in my very first TopBox in early 2012, which lasted me a good 6 months. I'm sure this one will last me 1.5 years at the rate I'm going through it.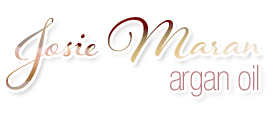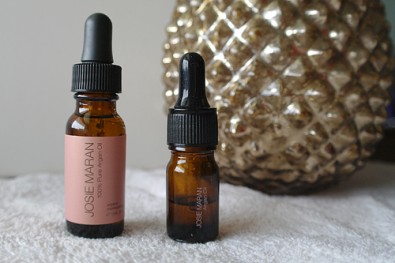 I redeemed my Sephora points for the Josie Maran kit that came with the oil (shown on the left) and the mini one on the right hand side is the one I received in my January ipsy bag.
This is the very first oil I've ever tried in my hair and I only have gotten into it in the last 2 months. So I'm not an expert on putting coconut oil, or any other type of oil in my hair besides Argan.
What is your hair type, and how often do you wash it?
Do you use special treatments in your hair such as deep conditioners, or oils?