All winners have been e-mailed and hopefully will get back to me within 72 hours or I'll pick other names and re-draw.
Mini hair straightener goes to Jenna.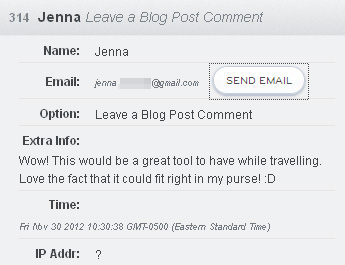 Rubbermaid scrubber set winner was Jessica.
Maple Leaf Coupon winners: Jessica, and Rebecca!

Five winners for the eos lipbalms: Rebby, Paula, Angela, Vanessa and Kristen.
Winner of the Parker IM pen: Kara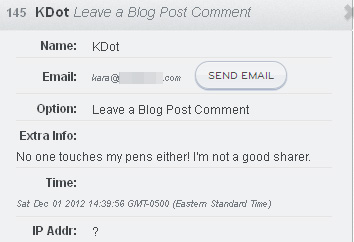 I'm still going through entries for the $100.00 gift card winner to Sport Chek. MOSES you guys are making it hard on me!
I kept going back to VLVL's comment, even though there were SO many comments that touched me and stood out to me in such a way. In the end, I chose her's. I hope you can put it to good use, and let me know what you buy!!
Update as of December 9: So everything has been drawn and everyone but one person has responded to me with their mailing addresses. I'll give that person one more day and do a re-draw if they don't e-mail me back. Hope everyone had an amazing time with the Holiday Gift Guide Giveaway and found some ideas for your loved ones! ?