Today's blog post? A rave about Macadamia natural oil line I've discovered. Conveniently enough, Flat Iron Experts sent me some of the products to try out! Bonus, saving my own money and trying out a product I've always wanted to purchase is a way better dealio! Right?
They sent me 3 Macadamia Hair Care products and I went to town on my hair immediately. My hand was a little shaky. Guess you could say I was more than a little excited to start using the products.
Macadamia Natural Oil Rejuvenating Shampoo. I found that the shampoo was more liquidity than my Aveda shampoo that I use on a regular basis. Of course, as everyone always says the Macadamia natural oil shampoo smells amazing and does wonders for my limp hair. I'd describe the scent as an Aveda hair salon. Hey, other hair salons smell different. Macadamia nut oil products smell earthy just like Aveda does, and I love that sort of smell.
The Macadamia Natural Oil Deep Repair Masque is basically a conditioning mask which is quite an intense conditioner, you want to use this at most 2x a week. Using this alone changes my hair texture, I usually blow dry my hair straight with a brush. But with this conditioner I feel like I can blow dry my hair upside down and it doesn't get frizzy.  I simply followed the directions on the jar and left it in my hair for 5-7 minutes while I was showering, and washed it out. You can use your regular conditioner on your ends, before using the mask (again, only on your ends). But I felt daring and just shampooed and put the mask in my hair directly after.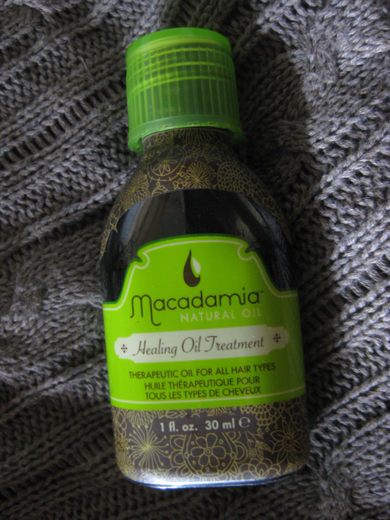 The Macadamia Natural Oil Healing Oil Treatment is comparable to argan and even Moroccan oil. However, you'll have to be careful with the oil itself as it can get heavy if you use too much. Only use a tiny tiny amount and apply it only on your ends.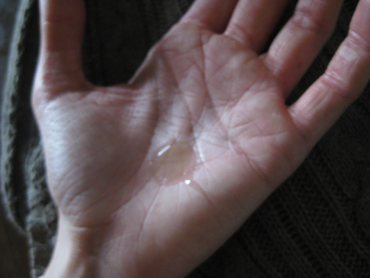 This is how much I use, and I use it when my hair is damp and towel dried, and then again after I've blow dried my hair to give it a bit more shine. If I was going to only choose one product to get, I'd suggest the oil since I like how sleek it makes your hair feeling, without making it look oily. Make sure that you apply it to the ends first, then working your way up to the roots. I'd even suggest not putting it on your roots at all, as it may get oily. But I've tried and tested and I can do so, to get the little fly-aways to tame down.
These products are perfect for me at this point right now as my hair is currently dyed. Think candy-corn (yes, three colors) but on a much more muted scale. I went on a hair dying spree from March to May, and my hair has been damaged from it a bit. My ends are dry and I've been trying my best to not use my hair straightener and I haven't used it AT ALL in September or October. Are you proud of me? You'd think with the fine, flat hair that I have that this product would've been too intense, or heavy, or oily/greasy on my hair. But it isn't. Everything in  moderation. I don't pile anything on my hair, especially these products. The only thing that touches the roots of my hair is my shampoo. Everything else I apply on my hair whether it be in the shower, or any heat styling products always and only always goes at the ends of my hair – below my ears.
Macadamia nut oil products conditions my hair, makes it shinier, softer and more manageable. I'll definitely keep this product in mind when I need to go out and purchase it after I've used it all up. I've even seen their products at Winners.
Do you use anything in your hair for styling or conditioning? What do you use?