A different sort of play on Wordless Wednesday this week. I've been browsing through H&M's new website. It's been updated to the max, and it's so much fun to play on. Check out the outfits I've created!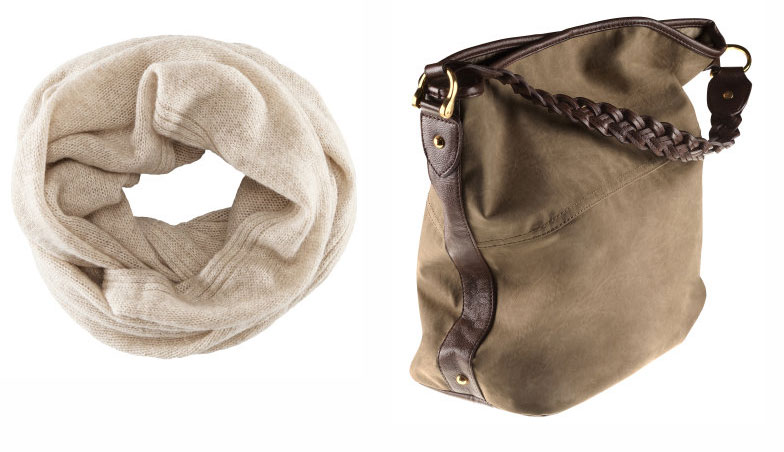 I'm also in love with this purse/scarf combo. I think I need to buy it! On a side note, doesn't the model below kind of look like Leah, from FiveBlondes?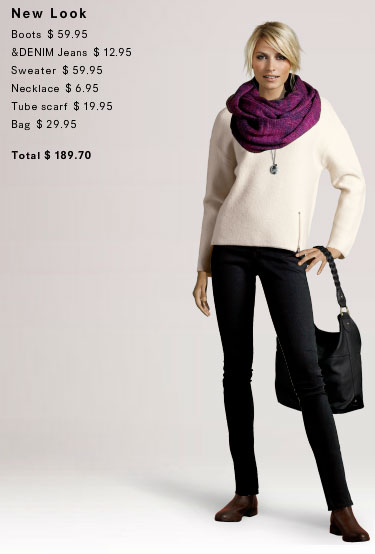 That was WAY more fun than Polyvore! I'm now off to google some bookshelf speakers for my den/living area. Something that is small, but actually nice looking. Know what I mean?