I didn't take any photos at all during the Ironman Canada triathlon because one I want to cheer on my boyfriend as loud and as excitedly as possible, and two the professionals take way better photos than I do anyway. No sense! So I don't have those to show you. But what I will show are some one's after the race.
We ended up checking out the infamous climbing area, better known as Skaha Bluffs. Such great rock. I didn't bring my gear with me, but just imagine myself climbing on these rocks. Or bouldering, with hiking sneakers. You know, awkwardly. See below!
I was much more inclined to check out this area which is basically in Penticton itself. Moreso than the previous two years we went to IMC, because in mid-August a climbing gym opened up in my area and I can now CLIMB AGAIN! Do you know how much happier I'm going to be, now that I can climb again!??
We stopped by a fruit market along the highway. Look at those mountains — how fake they look. Right? Incredible. Right out of a western movie, baha!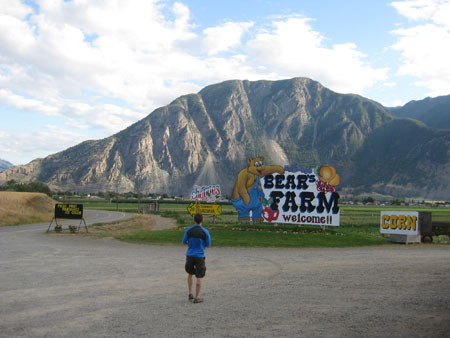 I'm the hugest fan of British Columbia peaches after I had one the very first year and it was so juicy. These weren't too bad either.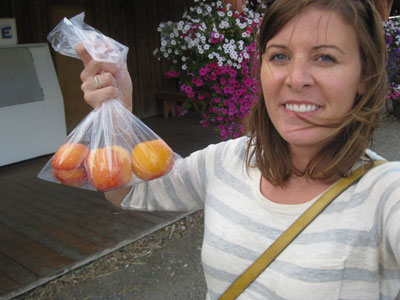 We also had one day to hike a mini-mountain. This is the "summit" which wasn't all that high, but it was high enough for me, and a long enough walk for me. I was pooped.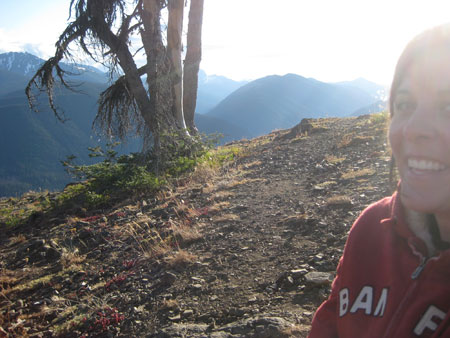 Entertaining myself while the Boyf sets up his fancy camera and takes better photos than I do. ;) Good thing I'm not into the internet mumbo jumbo free online dating, he was taking a while! I was playing on my BlackBerry for a bit. Tweet Tweet.
Anyway that's all I've got for now! It takes an awfully long time to load photos onto an iPad. I'll be back tomorrow with more!