I finally got access to the Boyf's memory card from his camera, and dropped some huge photos onto my camera. Once I re-size a few of them, I'll post more. They're 4MB each! Moses.
My legs were shaking when we got to the end of these stairs. If I remember correctly there was 600 of them. If you click to enlarge these pictures, they're still huge but not as huge as they once were. I'm feelin' lazy.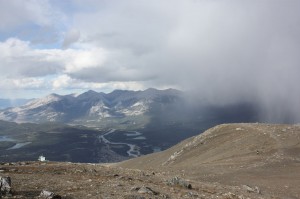 That little spec in the almost right hand corner is me. (Click img)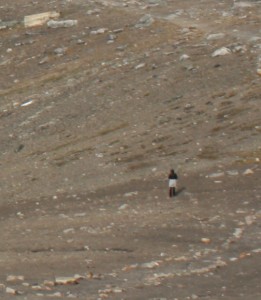 I zoomed in for you – Isn't that crazy?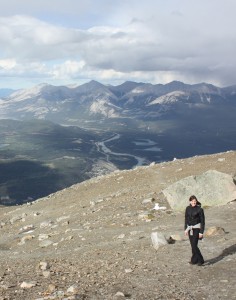 Same mountain, just walking down to the building here…
The mountain that made me curse … a lot.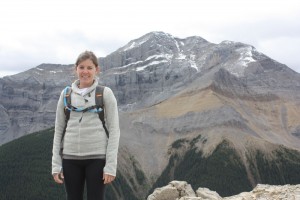 Anddddddddddd we made it!

Yes I wore the same (warm) clothes throughout most of the trip. It was towards the end of summer and rarely was BC and Alberta known to be frigid middle of winter days – one morning it was -2ºC! So I had to layer all of my summery clothes and just not be stylin'… cause I was freezing my toosh off.
Okay more photos later on.