When I think of Adirondack chairs I don't think of the one's shown above. In Ontario they call them Muskoka chairs. I'm not sure if my parents or whoever in Newfoundland refers to them differently. But whenever I hear that term I think of the zero-gravity chairs that my Boyfriend REALLY wants.See below? We've seen them everywhere lately – Canadian Tire, Walmart… wherever. They're kind of neat to sit in, actually. Much more comfortable than the hammock.
We like relaxing on our balcony, and even though it's fair size, there definitely isn't room for more furniture outside. Currently we have a hammock, and a table set outside where we usually eat our supper together if it's warm out.
Just because I feel photo friendly today here's a photo of our "bistro" set from last summer. :)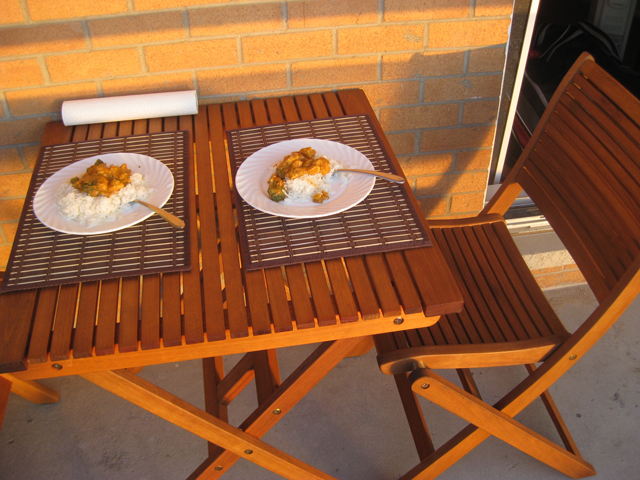 Cute, right? The place mats are from the dollar store! Supper, courtesy of moi. Duh.